Major props are due to chef Eyal Shani, who went from zero to 60 with his restaurants — starting out with pita joints, which led to $36 avocados (massaged, by the way, until so tender they melt in your mouth — and worth every penny). Chef Shani created a whole category for Israeli food. Here he shares a few of his secrets.
If you've ever dug into a whole roasted cauliflower at your favorite trendy restaurant (think Father Knows Best or abcV), you can most likely thank Eyal Shani. The Israeli celebrity chef is credited with making the veggie cool again at his Tel Aviv restaurants. You might be familiar with the beloved Miznon, which began in Tel Aviv and has since expanded to Europe, Australia, and America. The goal, according to chef Shani, is to bring inventive Israeli cuisine to the world stage. Needless to say, he's succeeded. Not only have his recipes taken over cities like Paris, Melbourne, and NYC, but they're fairly easy to re-create at home. Here's how to make two of the superstar chef's best staples.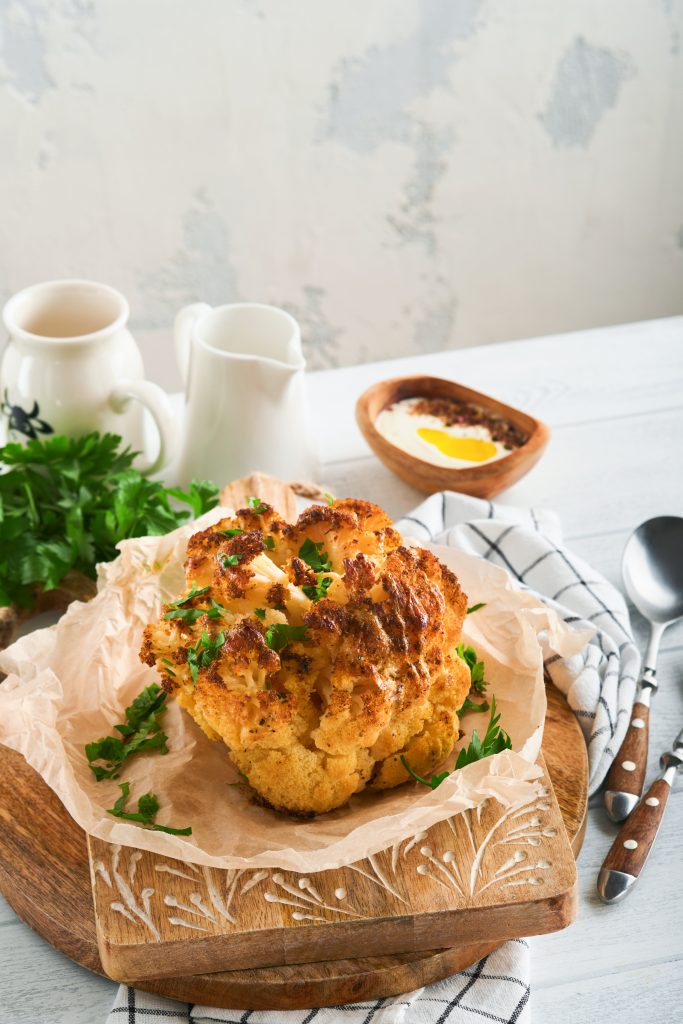 Eyal Shani's Whole Roasted Cauliflower
If you've never considered the ethics of your cauliflower consumption, Chef Shani invites you to do so. This famed recipe is an ode to the whole vegetable, inspired by people's tendency to rip apart the florets of the cauliflower instead of keeping it intact. According to the team at Miznon, it's like "taking a flower, tearing its petals, and claiming that each of them is a flower." Hence, the whole roasted cauliflower was born.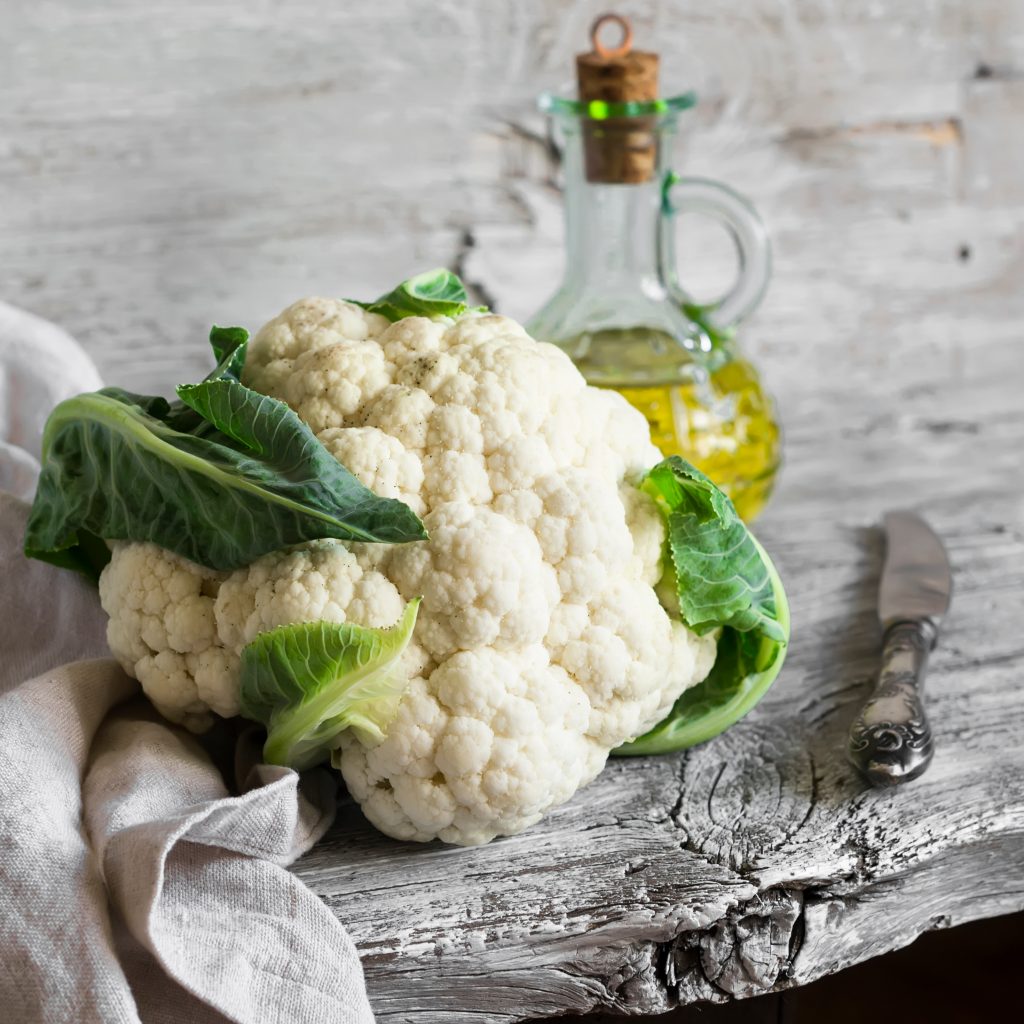 Ingredients
1 large head of cauliflower, leaves attached
1/2 cup of quality olive oil
Coarse sea salt
Directions
Preheat your oven to 430 degrees. Meanwhile, place the cauliflower in a pot with heavily salted water. Cover with a lid and bring to a boil, then lower the heat to a rapid simmer. Let cook for about 10 to 15 minutes depending on the size of your cauliflower. Once finished, drain the pot and pat dry your cauliflower.
On a baking dish, coat the cauliflower generously with olive oil and sprinkle with salt. Bake until golden brown, about 30 minutes. The outside of the cauliflower should be crisp and the inside soft and tender. Separate the florets with a spoon and serve.

Eyal Shani's Pita Breads
Talk about bringing humble food to a gourmet level. Miznon in particular is known for its pita-heavy menu, with inventive fusion options like pita stuffed with hake fish or steak and eggs. It's the kind of food people will wait an hour in line for. And while we don't blame them, we recommend you channel Chef Shani's creativity at home and create the pita pocket of your dreams. Fill with veggies, protein, sauces, or whatever you like.

Ingredients
(Note: We recommend using metric measurements for accuracy)
500 grams of wheat flour
7 grams of instant dried yeast
15 grams of sugar
10 grams of salt
300 ml of cold water
45 ml of olive oil
Directions
In the bowl of a stand mixer with a dough hook attachment, combine the dry ingredients. Add the water and olive oil. Mix on a low speed for about 10 minutes or until you have an elastic dough.
Place the dough on a wooden cutting board and cover with a damp towel, allowing to rise for about an hour.
Once the dough has doubled in size, dust your work surface in flour and cut the dough into 14 even pieces. Roll each portion into a ball, spreading the dough balls across your surface with room in between each one. Cover them again with a damp towel and leave for about 10 t0 20 minutes, or until they have doubled in size. In the meantime, preheat the oven to 465 degrees.
Working one at a time, use a rolling pin to work the dough into a circle with a 5 inch diameter. Place the dough circles on two parchment-paper-lined baking trays, allowing to rise for another 10 to 15 minutes.
Bake the pita for 8 to 10 minutes until they have risen and are puffed up in the center. Remove from the oven and place in a deep dish covered with a tea towel to ensure they stay soft. Stuff with whatever fillings you'd like, or enjoy with a dip of your choice.
Related Articles: