You've settled into a good home routine. Wake early. Start home school. Take your other kids to school. Begin your day at the office. Zoom. Zoom. Pick up the kids. Homework. Dinner. Work. Work more. Sleep. Rinse and repeat. But why not take a field trip where history comes alive?  It's prime leaf-peeping season and you can gorge yourself on all the chowder you can handle.  Yes, it's time for a road trip to Boston. What is there to do in Boston? Well, if you have a minute, we have the guide to Boston.
Good For: 
Families or couples, but bear in mind, your trip plans will change based on whom you're bringing along. Most places are closing early (10 or 11 p.m.), so you'll probably be doing a lot of nightcaps from the comfort of your room. We recommend staying in a suite at the Four Seasons for this reason.  But with most high-end places doing takeaway, you can still enjoy luxury. A steak from Ostra served in a plastic dish is still a steak from Ostra.  And in our opinion, there's something about eating it in your bathrobe while watching the sunset from the State Suite, that makes it taste even better.
Suggested Stay:
A long weekend or up to a week if you're doing day trips to the Harbor Islands or P-town.
Where to Stay: 
Boston has lovely hotels that fit every budget. We're looking forward to visiting the new Newbury Hotel.  There's also the soon-to-open newly renovated Taj, and you can't go wrong with the Mandarin Oriental. But if you're looking for luxury service in an unbeatable location, we're going to have to say both of Boston's Four Seasons are the way to go. Specifically, we love the original Back Bay spot. It's a stone's throw from the gorgeous public garden where you can have a romantic picnic.  Alternatively you can walk around Newbury and Boylston Streets to stumble upon a cute restaurant. The service is always stellar, and the open pool and gym fill those nooks and crannies in your days.
What is there to do in Boston? 
Walk the Most Walkable City in the World
Start at the South End, then make your way up to the Harbor. Pretty much no matter where you go, you'll find something fun and quirky hidden around a corner. Boston isn't the biggest city in the world, which means you can traverse multiple neighborhoods in one day. Enjoy strolling in neighboring historic towns like Salem, and for kitsch, take witch-hunting tours, or find the oldest candy shop in the United States. The guide to Boston is about keeping it real.
2.  See the History
We recommend following the Freedom Trail, which starts near the Four Seasons.  It takes you through the North End all the way to Cambridge, and you will learn about the incredible journeys people took to find freedom.  Along the way, you can walk through some of Boston's most iconic neighborhoods.
3.  Take a tour
Trolleys may seem like a San Francisco thing, but trust us, they're just as big in Boston. They might actually be one of the best ways to see the whole city; it's like your personal guide to Boston. You can hop on and hop off when you please.  With their open-air design, they're a perfect COVID-19 friendly way to spend your afternoon.
4.  Shop
Maybe you can't make it to the Champs Élysées this fall, but you're sure to find a next-best-thing experience on famed Newbury Street. This is where Gisele shopped before her spin classes at the local SoulCycle. Nearby Boylston Street is also home to designers and local boutiques.  With COVID-19 sales, you may need a bigger bag to take home your spoils.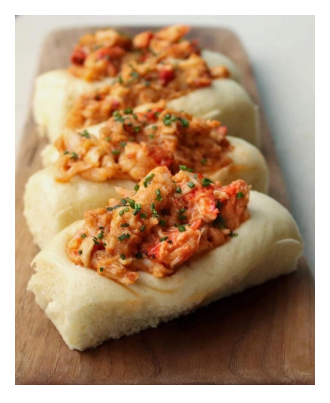 5.  Eat
No guide to Boston is complete without a food tour.  There is no shortage of restaurants in Boston.  Boston knows its food, from authentic Italian in the North End, the highest-quality seafood, raw bars and buttery lobster rolls, or international cuisine. Right around the corner from the Four Seasons in Back Bay is Ostra, a five-star experience. Also nearby on Newbury Street, we recommend Saltie Girl, which does unbelievable tiered oyster towers and an upscale take on the lobster roll. The name sounds cutesy, but you'll leave the kids at home for this one. This is a place you'll want to sit for a glass of wine and the lovely outdoor ambiance courtesy of COVID.
Also, we normally wouldn't recommend Quincy Market for more than a passthrough, as the stalls are usually packed with people. But in the COVID world, the large market is surprisingly empty for lunch. We love that the Salty Dog Oyster Bar and Wicked Lobsta have pop-ups here.  This is where you'll find a real lobster roll.
6.  Get Out Onto the Water
If you're with the kids, a whale watch or a ride on the famed Codzilla is one of the best ways to spend an afternoon. These short boat rides whip you around the harbor so you can take in the gorgeous Bostonian architecture both new and old. Or, if it's just you and the significant other, take a trip on a harbor dinner cruise and see the sunset.
7.  Day-Trip
We know this is a guide to Boston, but Boston also includes the nearby islands.  The Cape and the Islands are likely booked up already, and even if you can get in, you're going to spend a pretty penny. We recommend a day trip instead. For that quintessential New England experience, the speed ferry to Provincetown is the way to go. P-town is a notoriously fun town on the tip of the Cape.  It's filled with fried clams and big beaches. Likewise, the Boston Harbor Islands is a worthwhile field trip. These small islands off the coast of Boston are filled with historical bunkers from the Revolutionary War period.   Whether you want to hike trails, bird watch or sit on the beach, these islands are  the perfect day trip.
8.  Visit a Museum
That's right, museums are open, and Boston's art scene is one to beat. Head to the Isabella Stewart Gardner Museum for a socially distanced walk through the famed socialite's house. Usually, you have to elbow your way through to view her magical courtyard and historic paintings.  Artists include the likes of Rembrandt and Singer Sargent.  But if you reserve ahead, it'll be you and 35 other people, which will allow for some unheard-of tranquility.
9.  Dine Outdoors or Better Yet, on a Rooftop
Countless restaurants moved their seating outside, which means a fun, lively street experience. In the North End, it really does feel like little Italy with pedestrian zones and outdoor tables on the cobblestones. Rooftop bars are also a must. We love the view at the Cambria Hotel.
10.  Stroll in our favorite neighborhoods
Faneuil Hall and the North End, Back Bay, the Seaport, Salem, Harvard Square
SEASONAL GUIDE TO BOSTON ACTIVITIES
Fall foliage, festive haunted houses and family fun — Boston is notoriously beautiful this time of year.
The East Coast might be most famous for the beautiful red and oranges that line the landscape come October. You could head out to the Berkshires to Jacob's Ladder Scenic Byway for some of the best views around. Along this 35-mile drive, you will follow historic rivers and wind your way through small towns. If you choose to hike Sanderson Brook Falls, you'll see a waterfall and foliage mashup that you won't regret sweating to see. But if you're looking to stay local in the city, have no fear because plenty of the town's gardens turn beautiful shades of yellow, orange and red. We recommend the Public Garden or the Common. We also love the Charles River Esplanade and the Arnold Arboretum.
Halloween in Salem
If you're looking for a spook this Halloween, Salem is the place to go. Located just north of the city, Salem is a town you won't want to miss for all the haunted houses and witch-themed activity. Known for its 1692 witch trials, the town has taken on Halloween as its reason d'être, and there is plenty to do when fall comes around. The best part is that museums and restaurants are all still open through COVID-19. For a real thrill, we recommend the Salem Witch Museum, which walks you through the history of the trials in detail. But even if you're just walking about, you wouldn't be hard pressed to find enthusiastic people dressed up and bringing life to the town. If in Salem and looking for something not quite so scary, we love the Peabody Essex Museum, which has beautiful architecture and even a reconstructed Qing-era Chinese house complete with a koi pond.
ADDITIONAL INTEL 
What to know:
Anyone who wondered, what is there to do in Boston and made it this far in this article, knows there's a lot to do in Boston.  It is pandemic times, and the city's smaller size reveals itself in the crowded tourist areas. But right now, Boston is unusually quiet (thanks COVID). Take advantage of the empty streets and spend time in the Public Garden. Take a walk to see the Old North Church, and definitely check out the pop-up outdoor bars in the Seaport. We're pretty sure Boston is unlikely to see so few tourists for a long time.
That also means this is prime time to act like a tourist, taking walking tours from Boston By Foot or visiting (around) Fenway Park. Even though the ballfield is closed, the surrounding neighborhood has loads of food and activities. It's worth it, even if all you do is sit and dream of owning one of the gorgeous Victorian brownstones.
You can probably leave your fancy clothes at home for this stay. Boston is pretty casual all around. You'll probably be finding yourself picking up fresh produce from Deluca's Market and picnicking with the locals on the Common.
Restaurant List: 
Again, there is no shortage of good food in Boston. What they lack in Michelin stars, they make up for in quality, unbeatable classics and tried-and-true five-star restaurants that have been around forever.
For something high-end, we recommend Terra, Ostra, Celeste or Giulia, which will satisfy your cravings for handmade pasta or a great steak.
But for the seafood that we know you're really here for, we recommend Saltie Girl, or Eventide by Fenway.
Eventide is more fast-casual, but their location in Maine won a James Beard Award, and their Boston location is just easy enough to visit multiple times while you're in town.
We also love Boston's cute Starbucks alternatives for coffee and a quick pre-walking-filled-day breakfast. The birthplace of Dunkin' Donuts knows coffee better than one might assume, and Bostonians won't settle for just any old cup of joe. Multiple locations of Tatte Bakery, Blue Bottle Coffee and Caffè Nero have lattes worth waking up early for.
On Newbury, you can sip on a capp or a bubble tea while reading one of your fave classics at the renowned bakery and bookshop, Trident Booksellers. Equally as unique to Boston is Caffé Vittoria in the North End, Beantown's original Italian cafe.
Overall, with all that's going on, we think Boston is the way to go. There's plenty to do, even bearing in mind that COVID-19 is a reality, and we wouldn't mind bringing the fam or doing a weekend get away with the SO. We weren't planning on a staycation, but who knows how to plan for anything these days, and Boston's ease makes for a great on-the-fly destination to get us traveling and make the world seem right again.