There's nothing more New England than a too much meat from a lobster caught this morning, "I don't think I can finish this myself" lobster roll. If you grew up summering in the Cape, you'll know that absolutely no summer is complete without this simple delicacy. Somehow the marriage of white bread and fresh-caught lobster just melts in your mouth and tastes like everything a beach day should. If you're craving a break from COVID-19 and need to transport yourself via your taste buds to a carefree beach town, we've got some tips for you.
This East Coast favorite doesn't take a master chef to assemble. Rather, these delicious sandwiches are meant to highlight fresh ingredients. When done right, these will knock your (red) socks off. But don't get us wrong, they are hard to perfect. We're warning you, some places will skimp on the meat or serve you something that's half-mayo — you can't get a good roll just anywhere.
Luckily, we've done the hard work for you. When it's right, you'll know, and no trip to Beantown is complete without a stop at one of these joints. Whether you're game to leave dinner with butter oozing down your arms and a food baby, or if you're looking for something a little more refined, perhaps to pair with a tier of oysters on the half shell, Boston is home to some local legends and fan favorites that will cater to every lobster roll eater's obsession. Here are where to find the best lobster rolls.
Where to Go:
Wicked Lobsta
Go big or go home. When it comes to lobster rolls, Wicked Lobsta means business. This stall in Quincy Market at Faneuil Hall nails it when it comes to overloaded. Beware, once you find a seat nearby at a table outside on the cobblestones, you'll be stuck there for a while. One of these rolls is big enough for the whole fam. And you should bring them! We recommend sharing a classic roll and pairing it with one of their lobster mac and cheeses because, well, this is indulgence.
Oyster Bar
Of course you're going to want to partner your roll with a cup of New England clam chowder, and nowhere does chowder like Oyster Bar. Again, this stall in Quincy Market gives us more summer shack than restaurant vibes, but we're totally here for it. If you take your rolls down to the nearby harbor, you'll feel like you're on the beach. The rolls are exactly what you think of when you picture "lobster roll," with ideal meat-to-bread ratio. You can totally eat one of these by yourself, but — we'll say it again — save room for the chowder.
Barking Crab
Talk about iconic, this spot on the water has been known to satisfy the seafood cravings of Tom and Gisele. If you're looking for one place to go, pretty much every Bostonian will tell you to hit up the Barking Crab. The kitschy seafood-inspired décor and New England summer vibes only add to the experience. And let's not forget their fresh-off-the-boat seafood that has been a favorite for as long as they've been around.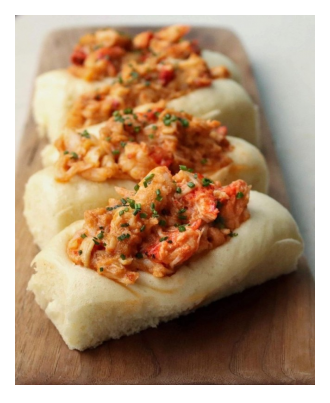 Eventide
The original location of Eventide in Maine won a James Beard Award for its seafood. Enough said. But seriously, this eat-in or takeaway casual stop along your tour of Fenway is one not to miss. The portions are just right for a quick lunch, and you certainly won't be skimping on quality. We also love the clean aesthetic of this restaurant, which makes for a nice family dinner if that's what you're looking for.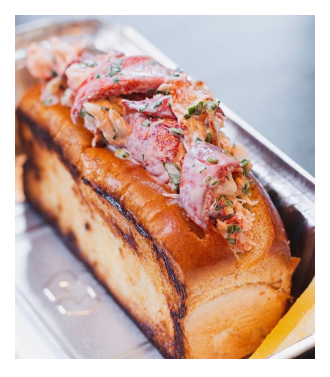 Saltie Girl
Think lobster roll that dresses for success. Saltie Girl does all sorts of seafood in a classic, yet elegant way. The location on Newbury is perfect to cap off a day spent perusing the local boutiques or getting spendy at the Prudential Center, but it's also popular as a destination unto itself. Their lobster rolls are fresh and unfancy, but manageably sized and refined enough to keep your lipstick intact, which is actually perfect because you'll want to save room for their oysters or any other seafood favorite from the mile-long menu.
Related Articles
The Best Lobster Rolls in the US