You. A wellness retreat. At a luxury hotel. In the mountains. Essentially no downside, so this one is a no-brainer.
In our series on traveling around the USA  we of course had to find ourselves in Sedona.  After all, this is a chance to discover the beauty in our own country.  Here, the place to be is a spa whose Native American name means "one's path" or "journey." Pretty fitting for these times we're living in. Here you're guaranteed to get your head back on straight so you can forge through whatever the coming months bring.
So invite your friends. Your significant other. Your older kids. This is the place for your next getaway. This is where to stay in Sedona, on your next trip.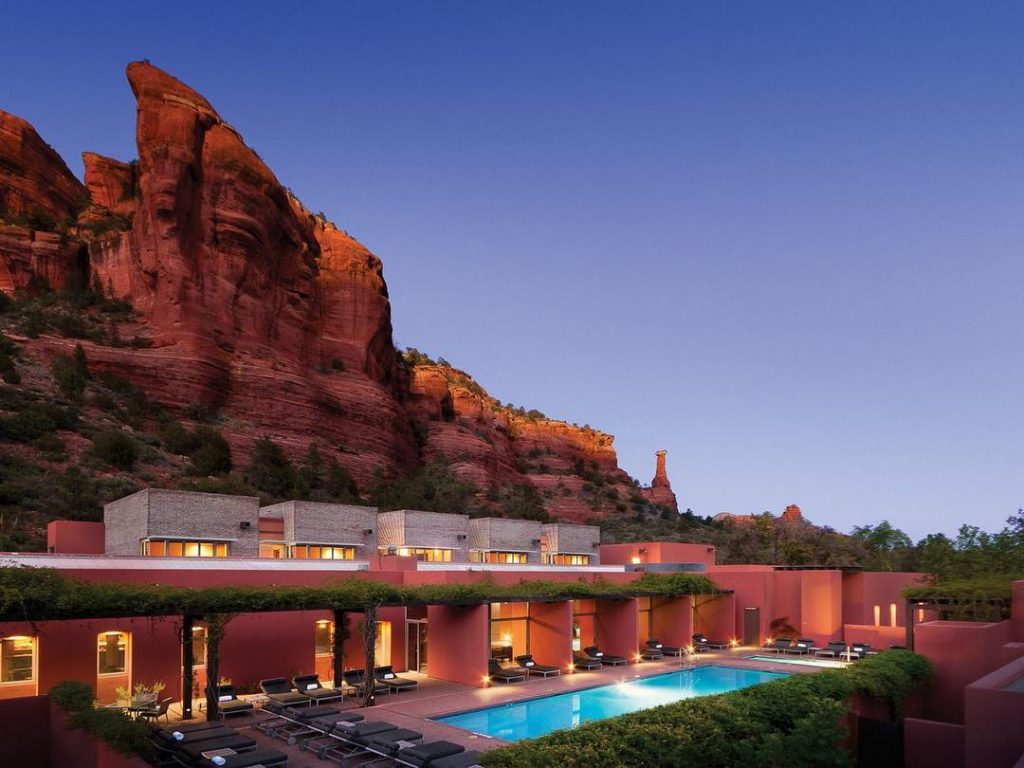 Welcome to Mii amo, a destination spa set within the red rocks of Boynton Canyon.
Mii amo's sole mission is to relax (3 nights), recharge (4 nights) and rejuvenate (7 nights) your butt.  It's easily where to stay in Sedona, especially if you're into yoga retreats.  So no talk of COVID, no talk of the economy, and no talk of the election – this is the place you completely unplug.
This is not a standard package place with your generic meals, yoga and activities, because you're anything but average.  From the moment you think about coming to Mii amo, your experiences are as customized as your journey in life.  In other words, they take this self-discovery process seriously.  But not so seriously that there isn't wine and other libations available, so know that you're also going to have a good time.  With good food.  And good vibes.
Mii amo is a no brainer, for where to stay in Sedona.  We're here to hook you up on that journey.  So get away for a long weekend.  Get away for a week. This may just be the place to start your 2021.
FAQs
Q: What is the shortest amount of time you can stay?
A: Three nights, arriving on Thursday.
Q: How far away is the Phoenix airport?
A: Approximately two hours.
Q: How can I book a stay?
A: Drop us a line at [email protected], we'll take care of it for you.
Mii amo Information
Address: 525 Boynton Canyon Rd, Sedona, AZ 86336
Phone number:  844-993-9518
Map: