We'd like to interrupt your regularly scheduled pandemic, national crisis and presidential election programming for a moment of good vibes. Think private islands, luxury safaris, views of Mount Etna and an ancient Roman amphitheater.  Add in the world's most extravagant villa set on the Peloponnese Peninsula. It's time to dream and add these hotels to your lifetime goals list.  Consider them your bucket list hotels.
The Hotel: Singita Faru Faru Lodge
Location: Grumeti, Tanzania
Why You Should Go:
Have you ever dreamed of having your Meryl Streep Out of Africa moment? If so, we have one of the bucket list hotels for you. Faru Faru is unbeatable for your safari adventure of a lifetime. And yet, being close enough to touch elephants and lions isn't all this lodge has going for it. Faru Faru is set on its own extraordinary safari and conservation land with spectacular views of a busy waterhole along the Grumeti River.
This hotel is understated but incredibly luxurious and worth the trip of a lifetime. The minimalist, treehouse-like rooms and suites are quiet and idyllic, boasting contemporary African décor and open-air living. What you'll lack in cell service, you'll make up for in real-life encounters with the natural world. And we don't think you'll miss your phone either. You'll be completely Zen in this unconventional yet soothing safari lodge. You may even figure out the meaning of your life.
The Hotel: The Brando
Location: Tetiaroa, French Polynesia
Why You Should Go:
The fact that you need a private plane to get here says something  The Brando is seriously one of the most bucket list-worthy destinations in the world. White sand beaches are the tip of the iceberg in this pristine, remote, and completely unspoiled Polynesian island experience.
Set on an atoll surrounding a sparkling lagoon, Marlon Brando's tropical paradise was the place Barack Obama chose when he needed somewhere relaxing to start his book. Brando said it best himself: "It is really beyond the capacity of cinematography to translate." You come here because nowhere else has these views.   This vibe.  This experience of absolutely unplugging from the world.  The Brando is the definition of bucket list hotels.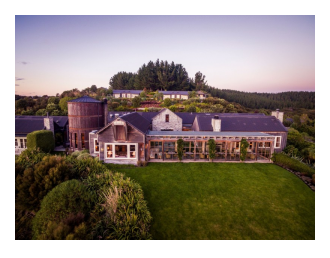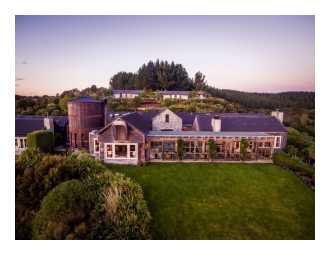 The Hotel: Cape Kidnappers
Location: Hawke's Bay, New Zealand
Why You Should Go:
When a hotel is owned by a billionaire who actually visits, you know it has to be on your bucket list. Julian Robertson made it big when he became the head of Tiger Management, whose investment funds have crushed it.  So logically, he invested in the development of this iconic, classically New Zealand hotel. If you're at all into golf, you'll be blown away by the legendary par 71 course. This stunner is set on over 7,000 square yards with views of the bay, featuring cliff top bunkers and deep ravines.  It's one of the bucket list hotels for golfers, for sure.
But that's not all. The owner's cottage and multibedroom suites offer views of rolling New Zealand farmland that are bucolic, luxurious and deeply romantic. And the idyllic farm setting isn't just part of the rustic backdrop but an integral part of the experience. The head chef cooks with fresh ingredients farmed on site.  Activities in the surrounding area like horseback riding and Can-Am drives are good for the whole family and not to be missed.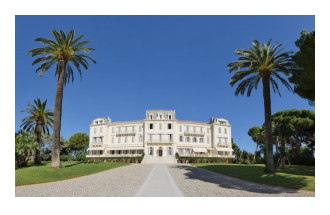 The Hotel: Hotel Du Cap-Eden-Roc
Location: Antibes, France
Why You Should Go:
If we're talking bucket list hotels, this one should be at the very top. There's a reason it's the epicenter for the Cannes Film Festival fête.  It's just glamorous at every turn.  Everyone who's ever made it in life — actors, politicians, billionaires — has partied or stayed here at least once. Yes, there are hotels on this list with better rooms, but there is an intangible that is only Hotel du Cap.  Everyone will recognize from some celeb's Instagram the picturesque Grande Allée. From here, you have the most impressive views of the Mediterranean.
The backdrop of one of the most incredible buildings on the Riviera isn't too bad either. Dating back to 1870, this hotel has classic French luxury décor in every room and offers the most luxurious amenities. With an upgrade, you can have your own villa with a private pool, butler and a little more privacy. They are set just a ways away from the main hotel and exude warmth, comfort and classic Provençal style. Our other bucket list hotels lmight be great for a once-in-a-lifetime adventure.  The Hotel du Cap is a hotel you'll want to keep coming back to, especially for film festival season.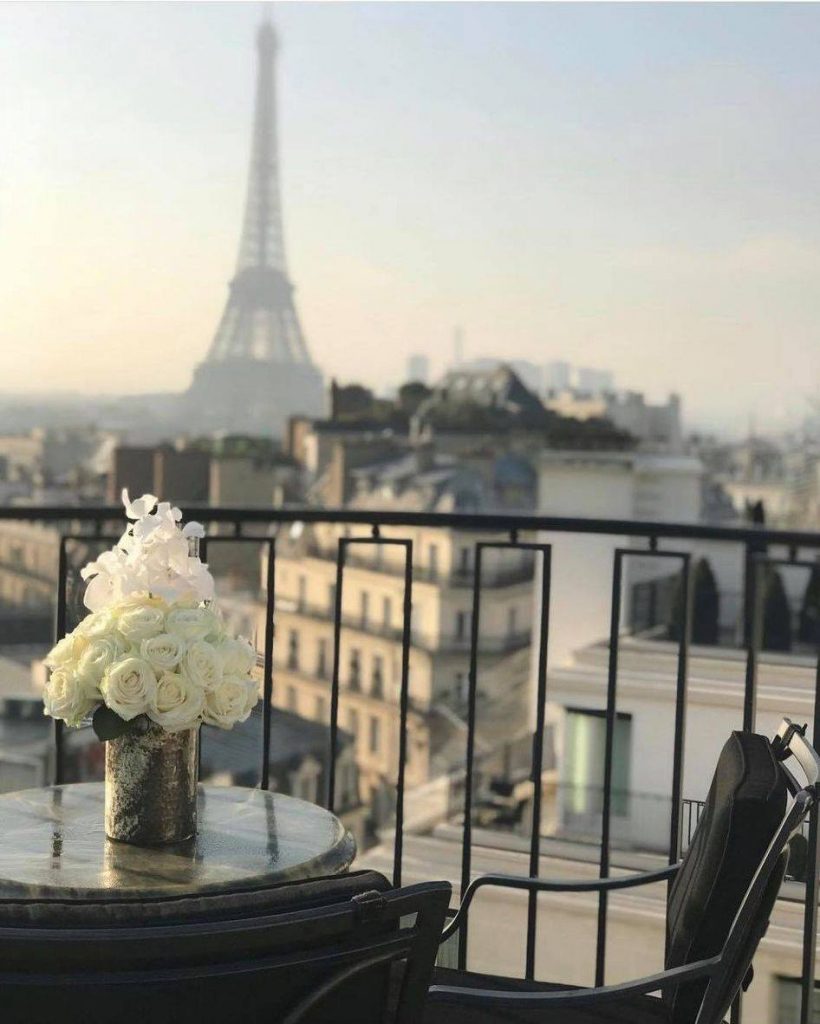 The Hotel: George V
Location: Paris, France
Why You Should Go:
No matter how many great hotels there are in Paris, George V will always be the nonpareil classic. It's one of the top Four Seasons in the world.  Upon entering, you come face to face with the most beautiful and iconic flower arrangements. With art deco-inspired décor and all the amenities, every room in this hotel is good.  Of course though, you want the balcony overlooking the Eiffel Tower. No morning croissant and café au lait is complete without this view.
Even if you aren't staying at this hotel, you'll want to eat at Le Cinq, which with three Michelin stars, is a destination in its own right. Or for celeb spotting and a night cap, drop by Le Bar.  It's where the beautiful people stop by for cocktails and fine wines. And as you're right in the Golden Triangle off the Champs-Élysées, you also can't get a better location. If you're looking for a romantic weekend away or a spot to celebrity watch, this is the place to be.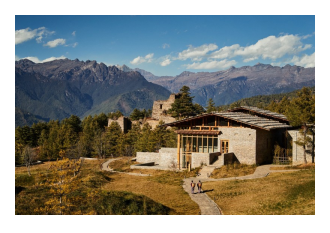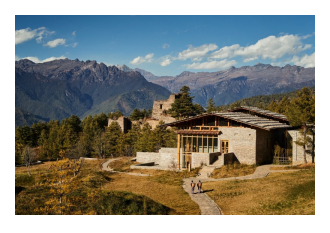 The Hotel: Six Senses Paro
Location: Paro, Bhutan
Why You Should Go:
Bhutan is one of the most breathtakingly beautiful places in the world, and Six Senses Paro is one of the most insane hotel experiences you can have. Albeit difficult to get to, Paro is a stunningly beautiful, tranquil enclave. Here, you feel like you're on top of the world. It's awe-inspiring.
Views of the stone ruins from feudal Bhutanese times and forested peaks make your stay in the incredibly spacious rooms and villas. Of course the giant villas have their own private courtyards and in-villa chefs. You can enjoy traditional activities, such as taking a sunrise hike and foraging for mushrooms. To keep it authentic, you can dine on authentic, locally sourced cuisine.
The premise of the Six Senses is wellness, so make yourself a personal retreat.  There's something about hatha yoga, guided meditation and massage that just align with the vibe of Bhutan.

Hotel: Laucala Island
Location: Laucala Island, Fiji
Why You Should Go:
You might only make it to Fiji once in your life, and if you do, you're going to want to stay at Laucala Island. Once called the Garden of Eden, tropical oasis doesn't even begin to cover the vibe at this hotel. The 25 thatched-roof villas offer every amenity including golf carts and private pools. You'll feel completely one with your surroundings.  Not just because you're right on the beach though, but for what the resort offers.   Horseback riding, jet skiing, snorkeling, and local culture are just steps away. And yes, this hotel is luxurious, but it's also sustainable.  So you can indulge without concern for the toll. And we can't forget that each villa has its own infinity pool.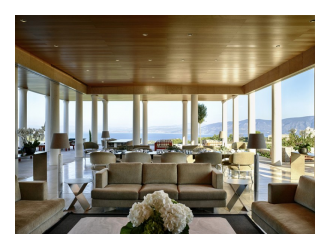 The Hotel: Amanzoe
Location: Peloponnese, Greece
Why You Should Go:
Only Aman could pull off this architecturally impressive, beautifully minimal yet low-key hotel on an unspoiled peninsula. When we think of Greece, we think of places like Mykonos.  But this hotel is off the beaten path, and that's exactly why you'll love it. A regular room here is bigger and more lavish than most other resorts' villas. But if you're really baller, you'll stay in the iconic villa number 20, which has six swimming pools, a classic Greek taverna and a decked-out private spa.
Each room features classic Greek architecture and overlooks Porto Heli and the Aegean Sea. If you want to explore beyond the hotel, activities include taking a horse and carriage ride to a seaside restaurant on the island of Spetses.  Or you can discover ancient ruins at one of the most renowned healing centers of the ancient world. Like they always do, Aman made a hotel you will never want to leave.
The Hotel: Belmond Grand Hotel Timeo
Location: Taormina, Italy
Why You Should Go:
Maybe you've been to Italy, but you haven't really been to Italy until you've stayed at Hotel Timeo. While just sitting outside, you'll see Mount Etna to your left and an ancient Roman amphitheater to your right. This is the type of place that makes you wonder what you did to deserve this moment. The town of Taormina is picturesque, but it isn't just about the location. This hotel is one of the oldest around, dating back to 1873. The Timeo  began as a five-room guesthouse visited by the likes of Oscar Wilde and D.H. Lawrence. Though the main part of the hotel pays homage to its history, it also has modern luxuries and service that will make you feel like a VIP. Considered a love story to Italy, Belmond's unique and bespoke take on this piece of history brings a warm and unfussy atmosphere to one of the most beautiful places in the world.