You know, we create these features months before they publish, and we're betting that, as you read this, while the election results are clear, we still don't have a president. But we've decided life must go on, and today is about escape. All of this business is going to work itself out, and while it may take a few months, we're going to have a new president come January. Until then, we want to be transported to a place where there are no cares in the world. So we suggest you head straight to Mustique.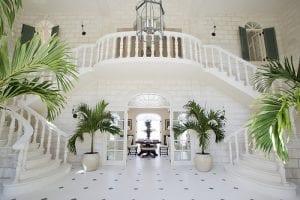 Mustique is a place where your villa is your own hotel. Meals are an affair, and every need is anticipated.  You will never want for a cocktail, a little caviar canapé to nip the hunger or even a beach bag packed with supplies. (How do they know? We think it's ESP.) This is a place where they even clean the seaweed off the sand, so you experience 100% white powder. Welcome to Mustique, one of the top two places in the Caribbean that you should sell your soul to experience, at least once in your lifetime.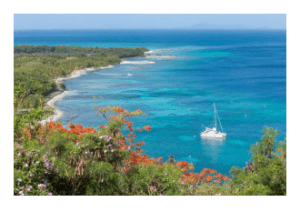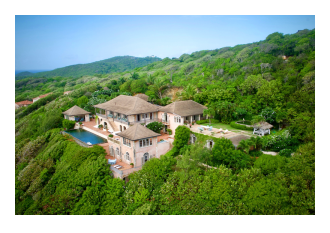 Why We Like It:
Yes, St. Barths can be fun, and Jamaica and Barbados are great for a quick trip, but nowhere in the Caribbean is quite like Mustique. Don't be fooled by its air of simplicity, this island is a one-stop shop for the highest-caliber celebs from all over the world.
Suggested Stay:
A week minimum to get the full experience. Every night is a different cocktail party or barbecue, and you don't want to miss out on the fun. Or you could stay longer. Because this is COVID-19, some celebs like Kelly Ripa and family are riding out these trying times on the island.
Good For:
Friends, families, couples, anyone you want with you while partying and playing in the most elegant and upscale place you've ever been to.
What to Know:
We know you're ready to get sticker shock by this private island vacation, but the secret's out — if you travel on the higher end, a stay here is actually relatively affordable. Not to mention with the strong community vibe and the staff who'll feel like your family by the end of the trip, you'll feel good about spending your money here. You're paying not only for the butlers and private jets, but also the once-in-a-lifetime experiences of wining and dining (and horseback riding and scuba diving, etc.) with celebrities and notables whom you'd only dreamed of meeting otherwise.
Overview 
A private island established in 1958 by Scottish royal Lord Glenconner, Mustique is filled with unique private villas for the most understated and private celebrities. It is a must visit for anyone looking to dance at the famed Basil's bar with Mick Jagger (who owns two houses on the island) or to ride horses with Kate Middleton. Forget about private pools; at Mustique, you could have a private pond, three housekeepers and a dining room that looks out onto a pristine beach where friends kayak in the distance and conservationists repair coral reefs into beautiful spectacles for your scuba dive. We're not talking about a luxury hotel (though you could stay at the Cotton House on the island); we're talking about discrete (and discreet) famously designed villas scattered around the island that become your home away from home.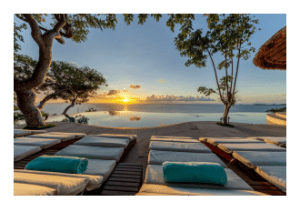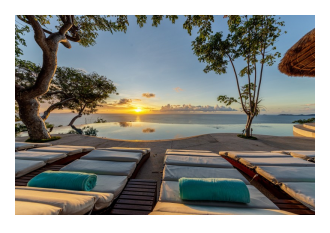 Your Villa is Your Private Hotel 
Though common denominators include colonial style, gingerbread accents, private pools and insane ocean views, each villa was designed by a different architect.  Villas have their own unique character, just like the guests, who run the gamut from Prince Harry to Kelly Ripa. And as each residence's vibe suits the personalities of its incredibly private clientele, each comes alive for different occasions during the week, when the inhabitants throw parties or cocktail hours. (Unless it's Tuesday, when everyone heads to the Great House cocktail hour to see the latest arrivals).
Whereas St. Barths has a similar fun vibe, it's also full of paps. Not here. Mustique is where that certain kind of celebrity goes for a private and tranquil getaway. We bet you can imagine that dinner is no bathing suit coverup and sandals affair. You dress for an elegant multicourse meal executed at the highest level, unless you're at the Beach Cafe or one of the other low-key locations. Mustique caters to any vibe you're feeling, and barbecue and picnic spots around the island are perfect for a more personal option. But despite the award-winning wine list, insane golf, tennis, wellness activities, hiking and horseback riding, what you're really after is the community on this island.
What makes Mustique stand apart is that you and your friends won't be alone doing any of those activities, as people here come back year after year to hang out with each other in an idyllic place. Sure, COVID-19 has upset travel plans, but maybe the worst part has been the time away from friends and family. What we all need is a trip to Mustique where everyone can come along for the time of our lives.