We could pretty much just lead and end with, St. Barths is always a good idea, because that sums it up. This island in the Caribbean is the definition of vacation, with idyllic beaches, happy (not cranky) French locals, beautiful people, beautiful food and beautiful hotels. You have something wrong with you if you don't crack a smile at least once during a well-deserved getaway in St. Barths this winter. This is your guide to St. Barths, whether you are a regular or new to the island.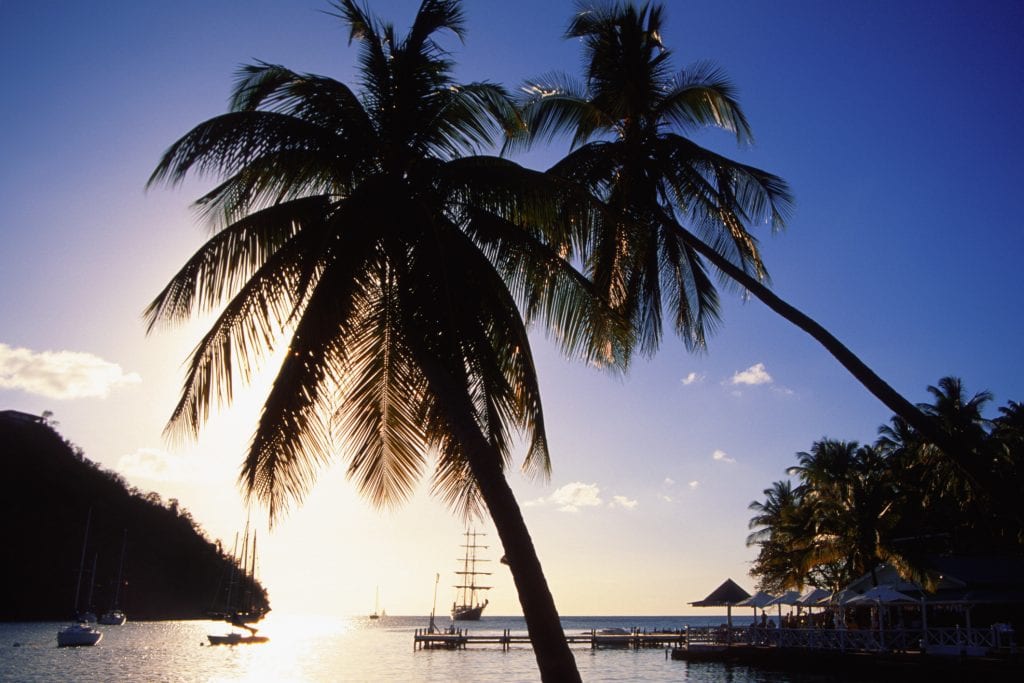 A Break From the World 
We've all been adjusting to pandemic life, but if there's a place that you could genuinely escape COVID for a few days, it's St. Barths.  But with face masks and social distancing of course, neither of which will not stop you from dancing on a table. Outdoors, of course, at Nikki Beach.  (We know from experience.)  With an extremely low COVID infection rate, it's been the place for the jet set crowd to get a piece of normal and take in a real vacation of sun, beach, excellent food, scene and social-distanced people watching.
The Update on Hotels 
The hotels for the most part have been entirely rebuilt since the hurricane, and the isle was getting back to full swing before COVID hit.  Our list is all winners on where to stay, though Le Toiny, which may not have made it previously because the rooms were dated, has undergone a total transformation as well as plucked some alumni from Eden Rock, and is now on the list if you want to unplug in a more remote part of the island. Also a newcomer worth mentioning is Le Barthelemy, where the service goes out of their way for everyone and was a brand new hotel back in 2020.  Hotel Christopher is on the list because it's a relative value.  Also, if there's once wise piece of advice in this guide to St. Barths, is that St. Barths is all bands of expensive.  It's a place you just have to let it rip and enjoy it.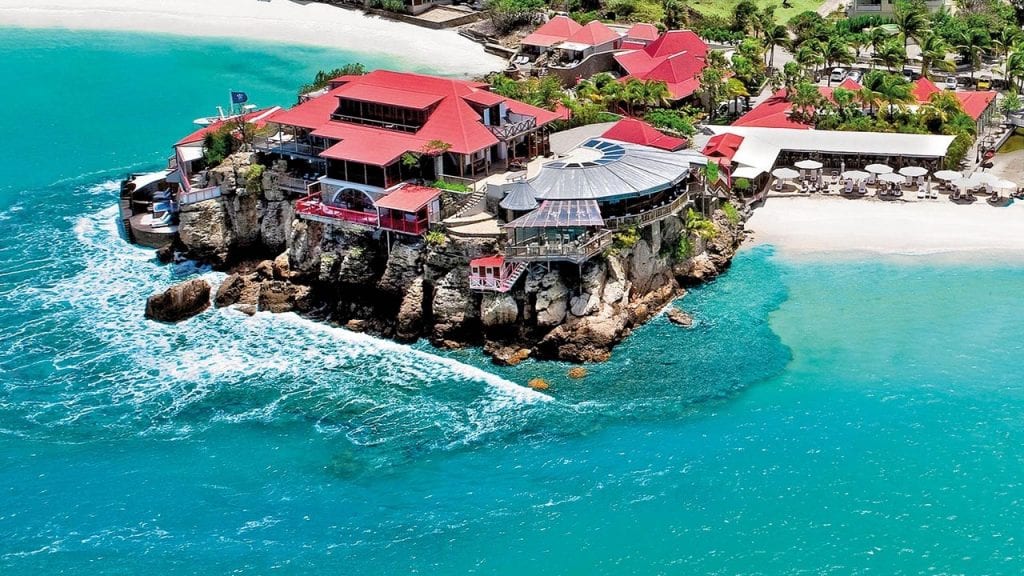 Where to Stay

Eden Rock
Cheval Blanc Isle de France
Le Toiny
Hotel Christopher
Le Barthelemy
Le Sereno
A Private Yacht
Where to Eat

Bonito
La Isola
Le Pearl (Formerly Tom Beach)
Le Toiny Beach Club
Jarad at Le Toiny
Maya (Now Closed)
Nikki Beach
Sand Bar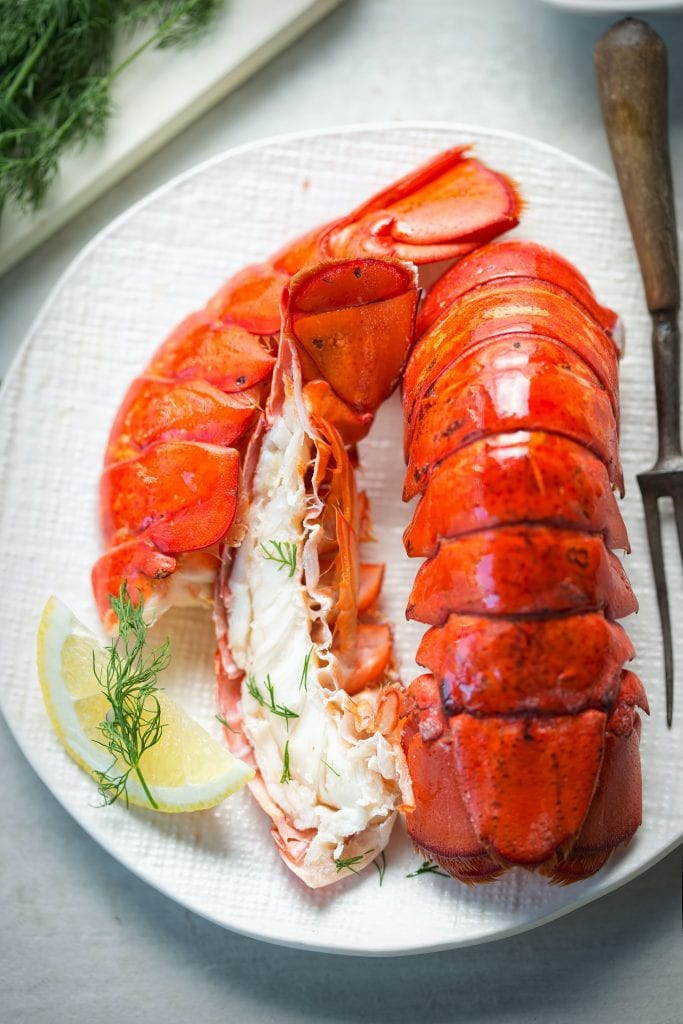 The Inside on Logistics
This guide to St. Barths also has the basics.  For the benefit of those who have not yet visited St. Barths, there are no direct flights.  Even those with private jets change to a smaller airplane in St. Maarten, St. Thomas, or San Juan to fit on the tiny runway in St. Barth's. In addition, pilots have to contend with high winds, a narrow mountain pass, and a runway that literally ends at the beach.
The best and safest way to get to St. Barth's is to fly with Tradewind Aviation from San Juan.  While you can privately charter any type of plane, they have a scheduled charter to St. Barth's, which is just like flying private.  During the high season, the flight runs around $500 each way.  It's competitive with the other airlines, and if you're connecting without baggage, you don't need to exit security.
Otherwise if you fly to St. Maarten, Winair is your air shuttle option, which is like taking an old bus in the sky.  The airplane seems manual but somehow they get their well-heeled clientele back and forth safely for the 10 minute flight to St. Maarten.
Upon Arrival 
When you get to the airport, pick up the gorgeous magazines of St. Barth's, especially the annual Guest Book, which has menus from the top restaurants on the island.  The guest book is like a guide to St. Barths itself.  The magazines will give you the inside scoop on the St. Barth's social scene, players on the set, shops and restaurants. Best of all, they're all gratis.
Hotels only shuttle you to and from the airport, so a car is essential in St. Barth's. In typical St. Barth's style, even rental cars are chic and include  convertible Mini Coopers or Jeep Wranglers. Cool Rental will also drop off the car at your hotel and pick it up from your destination of choice.
The Hype
St. Barth's is part of the French West Indies, and the French influence is evident in the culture, language, food, and wine.  Instead of an all-inclusive resort, there are interesting towns to explore, dozens of high-end restaurants, and crazy good shopping.  The nightlife is fantastique, as the French would say, with the best experiences at Nikki Beach, Le Yacht Club, Bagatelle, and Le Ti  St-Barth.  We have no doubt will all be up and fully running once we are through this COVID business.
The guide to St. Barths is not all eating and drinking, though that's important. There's also a lot to see and we recommend you get lost for a day. Geographically, the island is worth exploring, from the gorgeous beaches in Flanders and Governeur to the wild, overgrown greenery near Le Toiny, where more advanced surfers (aka the locals) catch a set.  In Gustavia, the hitters dock their yachts and disembark for very high-end shopping.
A Place to Call Home
As each hotel has its own distinct personality, where you stay is an important part of your St. Barth's experience. As part of the guide to St. Barths, here are a few of our favorites, along with some inside tips. With a big group of friends, a villa rented through WIMCO is the way to go.  If you're taking someone for the first time and don't want to break the bank, Le Sereno's Grande Suite Plage chambres offer the best value of room space to money spent coupled with a modern, chic, Miami sensibility.  Located in a private cove on the waterfront, it's also where you can partake in water sports galore like paddle boarding, water skiing, and kite surfing.

Le Sereno 
Le Sereno's restaurant is also tops in Pointe Milou, with specialties like crab with French-style guacamole and snapper cooked in a salt crust, which they crack away tableside with a wooden hammer to reveal the beautiful whole fish inside. Don't miss dessert either.  Their pastry chef has skills, crafting a melt-in-your-mouth crème brûlée and chocolate confections.  When we're back to not social distancing, follow up dinner with a night of raucous fun at Le Ti St-Barth, the burlesque house and nightclub, which sees many nights of tabletop dancing and sparkler-topped magnums of champagne.


Cheval Blanc
The Upper East Side of Manhattan's outpost is Cheval Blanc's Isle de France, which is now part of the LVMH portfolio of hotels.  Located in Flamands, it's a short drive from the main town of Gustavia.  The scene is beautiful people, starting with the staff, who become the models for the lunchtime and Tuesday night fashion shows.  The service is impeccable and location even better.  Located on a ¼-mile stretch of pristine beach, it's a must in the afternoon, whether or not you're staying at the property.  The lunch-time wok of the day is a specialty  and tastes great with one of their killer cocktails.  Isle de France also has one of the few full-service spas on the island and specializes in oxygen treatments which end with a trio of sorbets.  Even better, starting this May, Isle de France will be running low-season deals through the summer.

Photo courtesy of Eden Rock
Eden Rock 
The hotel which epitomizes glamour and glitz best is Eden Rock, and after it's complete remodel post hurricane, it's like a new hotel.  But yet still distinctly Eden Rock, and arguably the best place to stay in St. Barths for the genetically blessed.  It's the place to see and be seen, and a hop, skip, and a jump away from Nikki Beach, where you'll go through rosé and dance on tables like it's 2019.   Built into a rock, it was intended to a crash pad for the original owner's friends, like Greta Garbo and Howard Hughes.  Today, you'll still find celebs, from Penelope Cruz, Usher, and Paul McCartney, to business titans like Blackstone's Steve Schwarzman.  There are 34 rooms of pure perfection, from the Greta Garbo-inspired suite to the charming beachfront bungalows.  While some think luxury is over-the-top overtures and flowery service, Eden Rock is none of that.  It's luxurious yet unpretentious, polished yet warm, and filled with a collection of the most beautiful people you'd be challenged to equal anywhere else.
Shopping Up a Storm
If "R" rum, at 700 euros/bottle, is any indication, shopping in St. Barth's is meant for those with lots of disposable income.  There are the usual suspects: Hermes, Louis Vuitton, and Cartier, but boutique shopping in St. Barth's is really where it's at.  Locals buy their clothing at the Stock Exchange for gentler prices, but alas you're on vacay, so splurge. 100% Capri  has gorgeous white linens, priced accordingly $500 – $700/piece.  It makes the white silk and cotton caftans at Azibi and colorful cover-ups at Pouppete St. Barth at around the $350-$450 mark look like a deal.
The gift shop at Le Toiny has beautifully edited items, and everyone buys beauty products from Ligne de St. Barths.  Pain de Sucre in Saint-Jean is the place to buy your pearls.  It's a ritual to choose the quantity and colors of your pearls, which range from white and pink to black.  Plan to drop at least $500-$2000, if not more, for this status symbol.

Wining and Dining
Locals and tourists alike converge for eating and drinking in St. Barth's.  Bonito is the one of the best dinner options in Gustavia. The cuisine is elegant and expertly uses foam emulsions in its preparation, while also including an array of fresh and light ceviches.  Standouts are the Wahoo tiradito with ponzu sauce and a shrimp and bay scallop ceviche with watermelon, corn, and fresh cilantro.
One of the most enjoyable meals in St. Barth's is at Jean-Georges' outpost The Sand Bar.   The people watching alone is worth it, but then you add in top notch cocktails and food.  Chef Jean-Georges blends Asian with French food that doesn't take itself so seriously but makes a powerful culinary impact.  The menu is diverse enough that you'll want to dedicate more than one meal there during your stay.  Standout starters are the crispy rice topped salmon and avocado and tuna avocado tartare.
But it's not all fun and games. Well, OK – it is all fun and games. St. Barth's achieves what others in the Caribbean can't touch: the chance to be island chillin' while drinking in a high dose of French culture, minus the cranky French. Yes, this is idyllic defined.