It's about the time of year when I have a brief freak out. How did the first quarter pass, and we didn't [insert list of impossible tasks here]. But this year, we did get a few things done, like the upcoming launch of Reviews. You now will have a curated place to give and get travel recs. That, after all, was Galavante's original plan, and it only took 11 years.
Tastemaker Travel Reviews
When I launched Galavante 11 and 1/2 years ago as a second-time entrepreneur (my first venture failed), I thought that we would sell the business within 3-4 years. The plan was to create a community based on my network of friends in finance, to share travel reviews as a luxury version of Tripadvisor. Tripadvisor at the time had just gone public and had a $6 billion market cap. So, I envisioned that we would bring the most valuable audience over to Galavante, and sell the company for a gazillion dollars. You know, easy peasy.
Hindsight's 20/20
Looking back on that time, I have to laugh at my naiveté. But it was that audacious belief that I could do it that set me on the adventure of a lifetime. I couldn't even dream of the experiences I've had as an entrepreneur and traveler these past 11 and 1/2 years. So, it's especially exciting for me, that we are this close to achieving my original vision. Galavante's luxury community for travel reviews is coming soon, to a computer or phone near you.

How It's Going to Work
The nutshell is this: you are busy people. You don't have time to be mucking around writing travel reviews. But you do have opinions and, in fact, they are strong ones. Also, the truth is, you don't really care what everyone thinks. You only care about those people who you perceive to have good taste. So our Reviews, which are your recommendations, is going to keep it simple. First, you'll have to be invited to join. We'll be sending out the invitation details in The Weekly, our Wednesday newsletter. If you saw who was within our community, you'd be impressed. I know I am. The range of clients are actors, musicians, models, people in finance, and pretty much anyone at the top of their game. In other words, you want their opinions, travel reviews, and their travel #goals.
Once you set up your Tastemaker profile, which will take all of a hot second, the fun begins. We'll have a list of places in London, Paris, New York, and more, which you can add to your profile as you like. Or, you can type in the first few letters of your favorite spots, and they'll pop up for you to add to your list. So essentially, you can see where other Tastemakers like my friend Rossana, who is a supermodel hedge fund manager, go around the world. No, I'm not making this up – she really is, and she's also the inspiration for how we set this up. So when you are in Paris and want to know where someone as wicked smart and gorgeous as Rosanna hangs out, you just take a quick look at her list.
If you're so inspired, you can star rate places on your list, or for those over-achievers, rank, rate, and write more of your commentary. The point is, you decide how into this, you want to get. Regardless, on Galavante Travel Reviews, you'll get recommendations from others whose opinions you want to know. It's going to be awesome, so get ready.

Hitting the Road Again
So, besides my 11-year project to launch travel reviews, I just returned from Cuba, which was the inspiration for this week's feature article. For over 50 years, there were no flights between the U.S. and Cuba. Today, though, you can even fly direct from Newark, or do a stop via Miami to Havana. It's also easy to qualify for a legitimate reason to travel to Cuba. Don't worry, that's where Galavante's travel agency comes in. Our people will hook you up.
It is no secret that life is a struggle in Cuba to do even simple things from filling up your tank of gas to shopping for food. I saw this first-hand but it's not what I think of at all when I reflect on my time in Cuba. Instead, I think of the people we met, and their beautiful hope and optimism that shines through. You get perspective in Cuba on life. Things may not happen the way you would like, but the human spirit is resilient. It also reminded me of how much I love to meet people when I travel. So many of them have opened my mind and heart in ways that I didn't know were possible. And perhaps, that is really what my 11-year project has been about.
All the Best,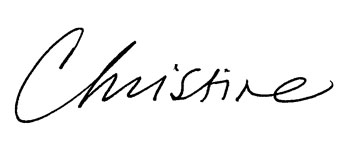 Christine Drinan, Founder
Related Articles
Cuba – Where to Be Now
Where to Eat in Guatemala 
23 Places to be in 2023