One of the most valuable assets any of us owns is our time. And when it comes to travel, we want to make it count. We know that right around now, you're trying to figure out where to travel in 2023. Maybe you're exploring the world for food, wine, and culture. You know, learn a thing or two for that next Trivial Pursuit game. Or it could be luxury that drives you, and the quest to visit the best hotels in the world. Heck, perhaps you're climbing mountains, getting up close and personal with nature, or you're just into really beautiful places. No matter what drives you, we have a place for that. These are 23 places for 2023 — to make this your very best year yet.
The Destination: Greece
We'd put all of Greece's islands on this list if we could. But if you have to pick just one when deciding where to travel in 2023, we recommend Mykonos. North of Santorini, the island is small enough to explore in a day or two. Which means you can spend the rest of your time relaxing, dining, and basking on the beach. Because that's what a trip to Greece is really all about. We love Mykonos for its clubby scene and five-star properties, the perfect balance of play and relaxation. And this year, we've finally cracked the code for the perfect Mykonos experience. A laidback resort that still brings the party, Michelin-star meals and perfect beaches — here's what you know about your 2023 Grecian escape.
Not to Miss
Kick off your stay with a day of ancient adventure, and head to Delos. It's a small island just off the coast of Mykonos, best known as the mythical birthplace of Apollo. The historical sight is full of archaeological gems, including the house of Cleopatra. Back on Mykonos land, you'll find that famous supermodel scene at beach club and Soho House establishment Scorpios. Cabanas are available for beachfront basking. Meditative sunset rituals provide refuge from techno dance parties. People at communal tables dig into steaming Mediterranean dishes. Much like the island it sits on, Scorpios is doing it all, and doing it well. 
Where to Stay
In the past, the only way to vacation in Mykonos was to do it the Old Town way: 24/7 decadent parties and a see-and-be-seen mentality. But it's 2023, and you deserve the best of both worlds. That's why we love newcomer Cali Mykonos. The secluded resort feels worlds away from the crowds of party animals, but its private transportation services lets you stay on the grid. Buzz over to Chora for a day of beach clubs and apérol spritzes, and be back by sunset for a chill garden-to-table dinner. The rooms are bright and appropriately beachy; some include a private pool. 
The Destination: Mallorca
If you've been to any of Spain's Balearic Islands, it was probably Ibiza. But the real gem of the group is Mallorca, the largest of the five main islands. Known as "the island of calm," Mallorca's main draw lies in the crystal turquoise waters and sheltered coves. Not to mention the island's growing culinary scene, which has now racked up a total of 10 Michelin stars. And as of 2023, getting to Mallorca has never been easier. There are now nonstop flights from Newark to Palma (the island's capital), thanks to United Airlines' new direct route. As if you needed another reason to add Mallorca to your 2023 bucket list. 
Not to Miss
When you're not basking in the famed waters of one of the island's many public beaches, be sure to check out the rest of Mallorca's natural beauty. The northwestern part of the island is home to Serra de Tramuntana, a UNESCO World Heritage Site with fantastic mountain trails. And in southeast Mallorca lies the Es Trenc nature reserve. It's a must-see for foodies and nature lovers alike, due to the sea-salt harvesting that takes place there. Just off the coastline, pop into sea -alt producer Flor de Sal. Here you can take a tour of the harvest site, spot some flamingos, and even grab a can of sustainably-made salt for at home cooking. 
Where to Stay
Mallorca is known for its beach resorts, but we think Belmond La Residencia is the best of the best. Located on Mallorca's northwest coast, the property sits on the edge of Deià, a quaint artist village. The spa specializes in personalized therapeutic treatments with indigenous flora. You can even take in all of Mallorca's mountain scenery during an al fresco massage. La Residencia's restaurant, El Olivio, has an award-winning wine list and a seriously impressive tasting menu. Book a suite and enjoy a private garden or terrace in the middle of the property's olive and citrus groves. Belmond La Residencia's season begins in March of 2023. 
The Destination: Corsica
Corsica may just be the most beautiful and unspoiled part of France. The mountainous Mediterranean island averages seven and a half hours of sunshine a day, making it the perfect summer getaway for 2023. It's kind of like the Wild West of France, with its autonomous French location but a largely Italian culture. Get your fill of quaint coastal towns and lush forests, and take in the sandy beaches of the Mediterranean coast. 
Not to Miss
The obvious activity here is to head to one of Corsica's 200 beaches. The best of them is the Plage de Palombaggia, a dramatically long stretch of white sand hemmed by pine trees and turquoise waters. Head northwest of the beach and up the hill to Porto-Vecchio, a historic town with dramatic views of Corsica's coastal villages. For light cuisine accented by local, exotic produce, check out the boutique hotel Casadelmar. Its restaurant is the only one on the island with two Michelin stars, and definitely worth the visit. 
Where to Stay
Domaine de Murtoli, on the southernmost part of the island, is a long time A-lister favorite. And if it's good enough for Beyoncé's birthday celebration, it's good enough for your 2023 bucket list. The hotel showcases a unique concept with shepherds' houses and landlord mansions from the 17th century, sitting on 6,100 acres of forests and farmland. Some of the lodges are separated by several kilometers, but all offer daily, tailored hotel services. It's certainly a unique stay, and maybe one of the most exciting. You can even nosh on local produce in a candlelit rock cave at Murtoli's restaurant La Grotte. Because why not?
The Destination: Chile and Bolivia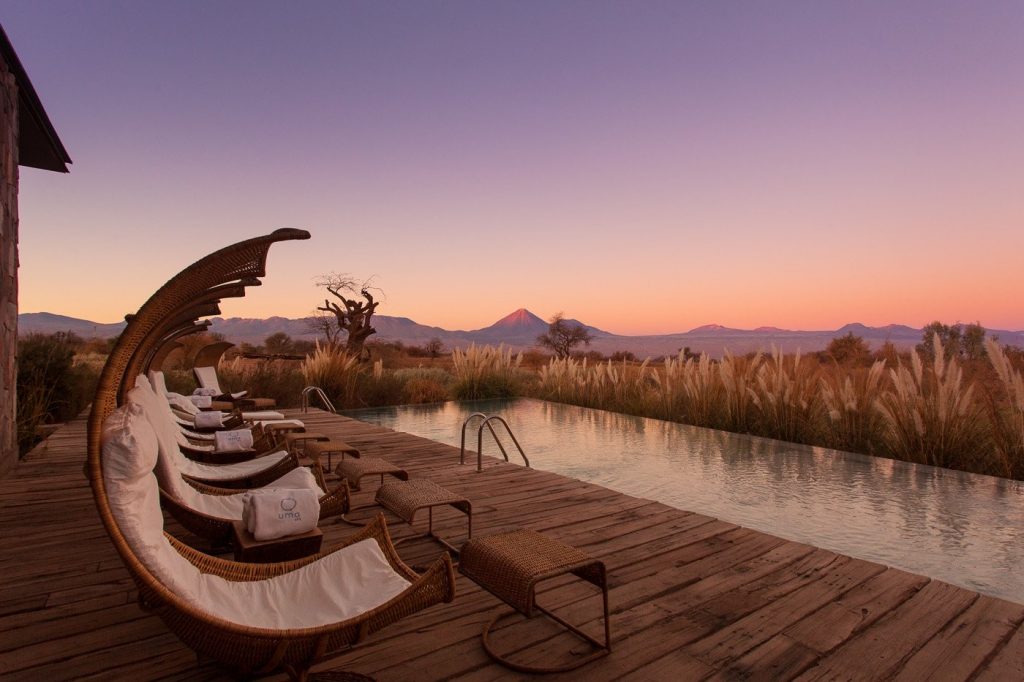 The way we see it, you can't just do either Chile or Bolivia. The two are like yin and yang — they just make each other better. Bolivia's Uyuni Salt Flat, where the land mirrors the sky, is already a once-in-a-lifetime experience. But the journey onwards to the deserts of northern Chile is what takes the trip to the next level. And we've got the scoop on the luxury tour that takes you from one dreamy spot to the next. When choosing where to travel in 2023, we suggest you put this duo at the top of your list.   
Not to Miss
Over the course of 13 days, Ker & Downey will take you through the magic that is South America's salt flats. The stylish journey begins in La Paz, Bolivia, with a privately guided tour of the city. You'll hit all there is to see in Bolivia (El Alto, Moon Valley, Lake Titicaca, and Moon Island) before heading to the main event. "The world's largest mirror" awaits you at Salar de Uyuni, where a salt hotel provides luxury lodgings. Your next two nights are spent in a decked-out Airstream camper, for a real taste of adventure. From there you can explore remote cave paintings, dip in hot springs, and stargaze with an astronomer. And that's all before you even get to Chile. 
Where to Stay
Once you've "roughed it" in your salt-flat camper, a well-deserved reward awaits you in northern Chile. In the form of an eco-friendly luxury hotel, of course. Tierra Atacama Hotel & Spa is your Chile home base for the next four nights, sitting in one of the driest deserts in the world. Your stay will be filled with personalized excursions, designed to help you recharge from your adventure. Unwind in an al fresco hot tub (with a view of a volcano), or book a volcanic mud spa treatment for ultimate relaxation. 
The Destination: Trancoso, Brazil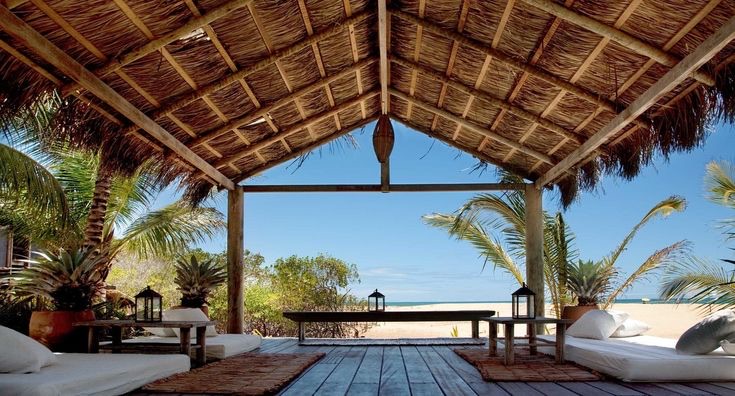 Trancoso is a wild card when it comes to luxury travel. There aren't the typical resorts, Michelin-star cuisine, or buzzy club scenes. But that hasn't kept Naomi Campbell and Leonardo DiCaprio away from the beach town, and it shouldn't deter you either. Trancoso's appeal lies in its simplicity: a quaint, carefully preserved gem of Brazil's coastal state. The lack of resort life means the beaches are pristine, and the natural beauty remains unspoiled. 
Not to Miss
A fishing town turned bohemian haven for the 1970s hippie crowd, Trancoso offers a surprisingly wide range of food options for such a small island. Most establishments are run by flip-flop-wearing locals, who will happily recommend their favorite island speciality. It would be a mistake to miss Trancoso's oldest restaurant, Capim Santo. Originally a macrobiotic cafe, the 30-year-old establishment is known for its traditional Bahian seafood. For the clubbiest scene you'll find on the island, head to Uxua Praia. It's a beachfront cantina centered around an abandoned fishing boat turned sustainable cocktail bar. It's the epitome of everything great about Trancoso. Not so polished, but boy is it fun.
Where to Stay
If you're going to find luxury on this island, it's at Uxua Casa Hotel & Spa. The celebrity favorite brings all the opulence you deserve, without sacrificing any of Trancoso's natural charm. The design is centered on all things bohemian and relaxed, and the Vida Spa provides the ultimate tropical getaway within your getaway. Trancoso's most central beach is an eight-minute walk from the hotel, winding through the historic Quadrado and over a stretch of Atlantic mangrove. Uxua guests also enjoy access to oceanfront massages, yoga classes, and capoeira (Brazilian martial arts) lessons. 
The Destination: Guatemala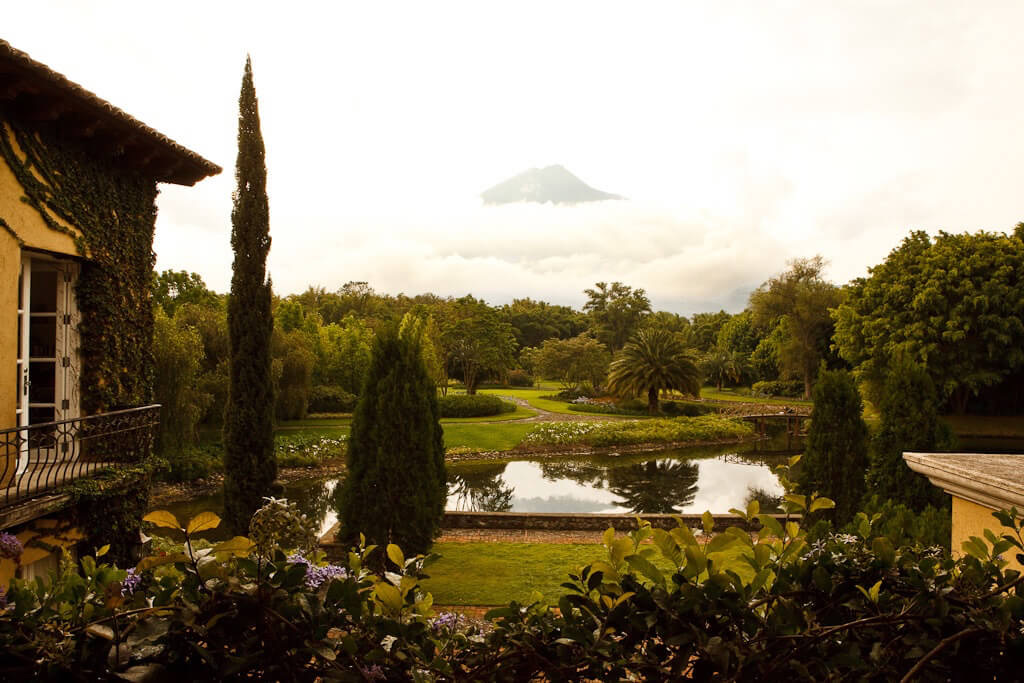 Guatemala hasn't always gotten the reputation that it deserves. But if you know, you know — the rich and distinctive qualities of this country are worth sampling. It's known as the country of eternal spring for a reason, with dreamy weather across the seasons and a cultural emphasis on community and creativity. And with a host of new and renovated properties having opened in the past few years, Guatemala's luxury travel scene is only just getting started. 
Not to Miss
Each town in Guatemala holds its own gem, from tight-knit artisanal communities to astonishing colonial sites. Spend a day exploring Tikal's jungle-covered ruins, and head to the city's national park to learn about Mayan civilization. Here you can climb to the top of Temple IV — the tallest pre-Columbian structure in the Americas — for a bird's eye view of the forest and its other ancient temples. For a more low-key agenda, head to Antigua. The cobblestone city was once Guatemala's capital, and UNESCO preservation has kept the charming town almost frozen in time. Roam the quaint bakeries and bars, and be sure to pop into a few of the city's contemporary art galleries. 
Where to Stay
Recently-opened luxury hotel Villa Bokéh has proven to be a game changer for Guatemala's travel scene. The former artist's estate lies in an upscale residential area just outside downtown Antigua, with a stunning view of Volcán de Agua. Despite being a restored hacienda, the hotel hardly feels like a fixer-upper. With six acres of gardens, walking paths through a bamboo forest, and a private outdoor pool, this is a true getaway. All 15 rooms are suites, and most include either a private balcony or a garden (complete with fire pit, of course) for extra intimacy. Guests can also enjoy indigenous Guatemalan cuisine at Villa Bokéh's green-house style restaurant. And as a plus, the menu is focused on supporting local Mayan purveyors. 
The Destination: Hudson Valley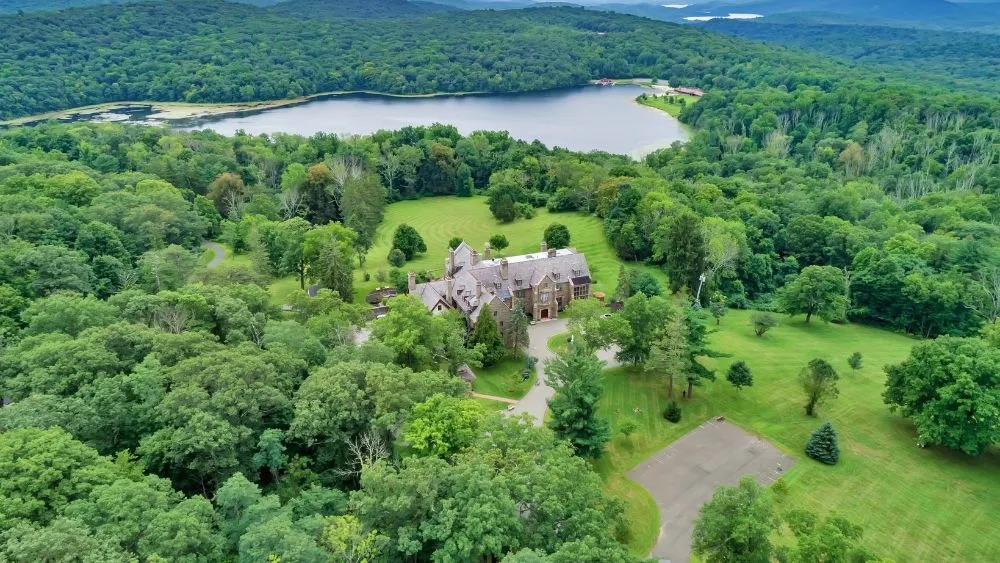 Some call it the Brooklyn of upstate New York, but we think that's a bit of an understatement. The town feels straight out of a Nora Ephron movie, with its idyllic fall foliage and quaint local restaurant scene. It's been on the map for a while now, but the town isn't anywhere near finished; a host of boutique and luxury hotels have been popping up. The famed Ranch Malibu is even opening a location, making the upstate getaway a prime year-round destination. 
Not to Miss
Before your immersive stay at the Ranch (which we'll get to later), spend an afternoon on Warren Street. Its quaint shopping scene winds through the town, taking you from art galleries to charming boutiques. Be sure to check out FINCH Hudson. Founded by luxury-fashion veterans Andrew Arrick and Michael Hofemman, it's a haven of home goods and modern and vintage textiles. Cheese shop and bakery Talbott & Arding is a must-see for foodies and charcuterie lovers. And top it all off with a sweet treat at Fortunes Ice Cream. The creamery uses seasonal and local ingredients and dairy products, and was voted the best in New York by Food and Wine magazine. 
Where to Stay
The Ranch is bringing luxury wellness to the Hudson Valley, with its third location opening in the fall of this year. Best known for its original Malibu location, the retreat has been praised by A-listers for a rigorous program and impressive results. The newest location is an early-20th-century lakefront property (originally built by JP Morgan, no less), recently renovated to include a 5,000-square-foot solarium and outdoor pool. The retreat is also expanding its offerings to now include a three-day "gentler immersion." Think later wake-up times than in the signature program, hikes that span two hours instead of four, and mostly low-impact exercise. You might not trim off the 6% of your body weight that the 7 day program promises, but it's 2023. This year we're all about balanced, luxurious fun, with some health and wellness sprinkled in. And thankfully, the Ranch is here to deliver that.
The Destination: London 
If London has been calling your name, this is your sign to add it to your 'Where to travel in 2023' list. And if it hasn't been calling your name, it's about to. Because a slew of new luxury hotels is opening in 2023, from veterans launching second locations to newcomers making a splash on the scene. And with King Charles' coronation coming up this spring, you have even more of an excuse to plan a trip across the pond.
Not to Miss
It's an exciting year to visit London, for obvious reasons. Scheduled for Saturday May 6th, the coronation of King Charles is a chance to celebrate with the rest of the city and see British pomp and circumstance in all its glory. A procession through London is expected to draw around three million spectators. Sounds like our kind of party. Aside from the coronation festivities, be sure to take in all the tourism gold that London has to offer. Some of our favorites are a night at Shakespeare's Globe, a decked-out picnic in St. James Park, and a stroll through the epic National Gallery. 
Where to Stay
You won't be pressed for luxury lodging options when staying in London. And especially not in 2023, with an impressive number of new kids on the block. The Peninsula, for example, is opening its first U.K. location in early 2023. Overlooking Hyde Park, the property is set to have nine shops, several dining options, and a spa. And one of the best in the game, Mandarin Oriental, is launching its second act — a more intimate play on the Hyde Park location. The new Mandarin Oriental has only 50 rooms and 78 private residences, as well as a destination spa and indoor swimming pool. 
The Destination: Cape Verde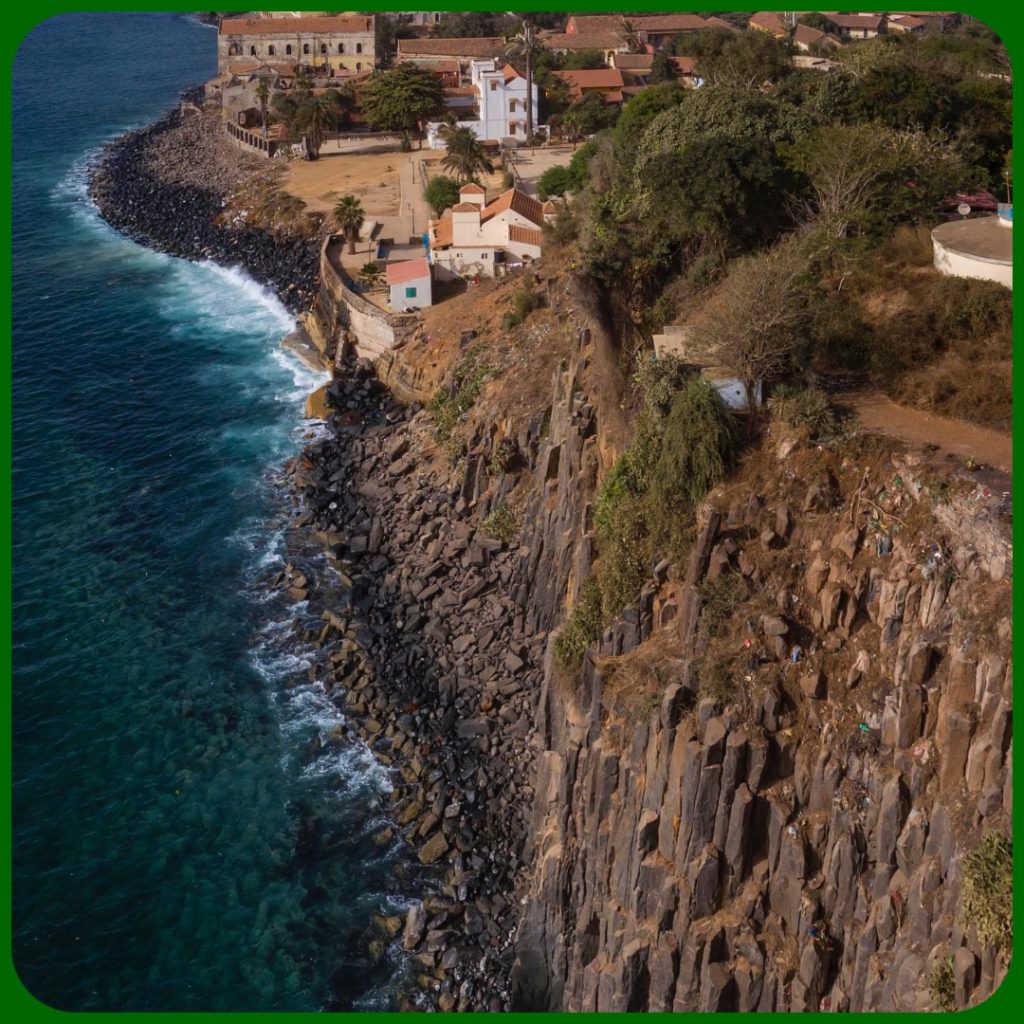 Cape Verde is one of those places where you feel you're the first person to discover it. The gist is this: true relaxation on unspoiled beaches with interesting places to stay. Located about 310 miles west of Senegal, Cape Verde is a West African paradise composed of 150 million-year-old volcanic islands that rival the most popular places in the tropics. With Brazilian and Portuguese colonial influence, the music and party scene can be reason enough to travel. But the history shaped by millions of years of geographical formation, and the legacy of European influence ensure every vacationer's desires are met. Some say the land looks like a rocky moonscape. But it's not just the mountains that seem out of this world. 
Not to Miss
The crew at dmAfrica gave us the low on all things Cape Verde. There are a few of the nine islands that you really can't miss. Fogo is great for scenic views. If you're lucky, you can experience what it's like to be near an active volcano. We've been assured that it's safe. Santo Antão also has awe inspiring mountain scenery that is reminiscent of the Peruvian Andes. Although — the neighborhoods in the town of Corda are unlike anywhere else, with houses seeming to emerge from the cliffs. São Vicente is where you're going to go for music and an eclectic Euro-African culture. Morna, the beautiful creole-Portuguese genre of folk indigenous to Cape Verde, is considered one of the biggest exports. Santiago, the main island, is African through and through. It has some of the most well-preserved and powerful artifacts of the slave trade — must-sees for any American. Lastly, Boa Vista has an extension of the Sahara desert known as the Viana desert. The island also has some of the best beaches in the world. 
The Destination: Senegal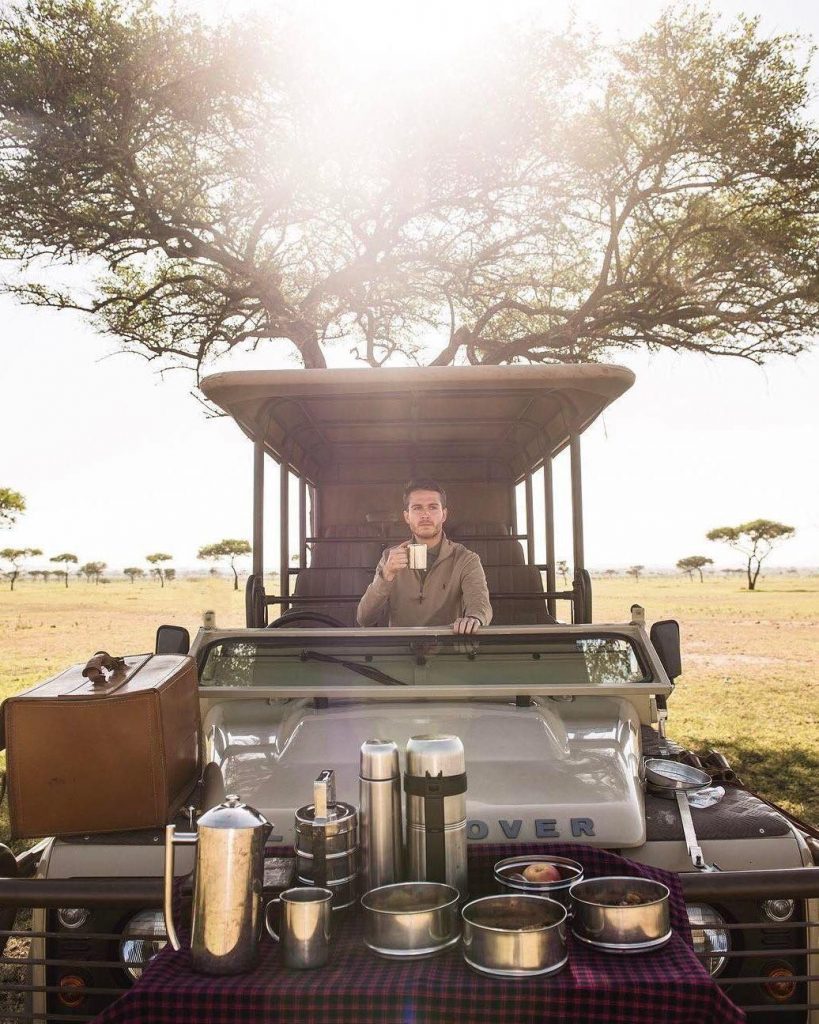 Given their proximity, Senegal and Cape Verde share beautiful beaches and a distinct European influence. However, Senegal is where foodies rejoice. Bars and restaurants are usually beach-facing, and create a laid back island vibe that is perfect for indulging. The street food caters to the many Senegalese who tend to spend most of their time outside. Cuisine varies from traditional West African soups and stews to incredible Brazilian, Italian, and other European options. Also like Cape Verde, Senegal has a history of slave trading that is a heavy but important part of its heritage. But the heavy stuff doesn't dampen the beauty of the beaches, nor the vibrant music and art scene. Journalists have documented a rise in what seems to be a culture arising out of collective individual creativity. Inspired by the land and each other, locals have pivoted from more corporate positions to highly-skilled artists, which means walking outside is like walking through an open air museum. Senegal doesn't have a Four Seasons yet, but having the best restaurants and hyped culture outside of South Africa, we wouldn't be surprised to see one soon. 
Not to Miss
People say Senegal is where to go if you want to follow the winter sun. A favorite activity of locals and travelers alike is surfing, which is most common in the capital of Dakar. Saly, a town just an hour south of Dakar, is a great place to catch rays and waves. Additionally, teranga, the culture of hospitality in Senegal, makes our don't-miss list. The word resists exact translation. But it conveys the concept of treating your guests with respect and generosity that goes above and beyond. Expect to be greeted by strangers on the street with "saleem aleekum," peace be upon you. Senegal might surprise you with its vivacious rhythm and spirit. And it's the kindness of the culture that is testament to it. 
The Destination: Slovenia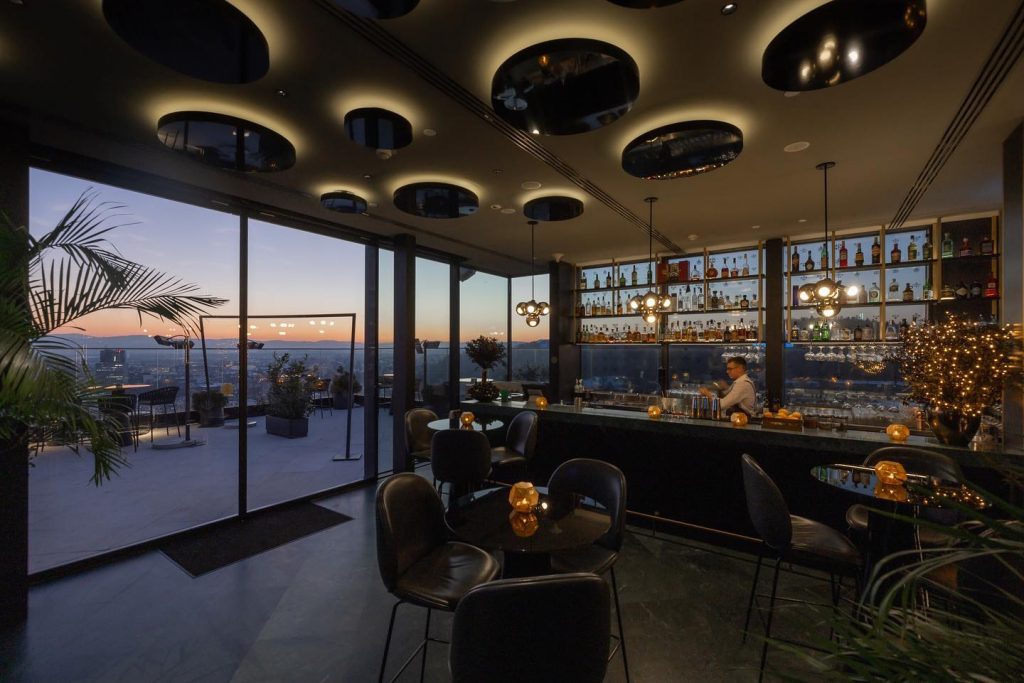 We've been all over Slovenia for years now. The food scene was so hot that it took a pandemic to cool it down. But this place is still one of the most quickly-emerging food scenes in the world. With Italy just a little to the west, good wine and fresh food are a shared way of life. So naturally, world-renowned award-winning restaurants (like our favorite JB Restaurant) have put down new roots here. And it isn't just what you can eat that will remind you of nearby neighbors. Austrian, Hungarian, and French architecture cover much of the country. Historical towns from the Middle Ages and ornate French monasteries demonstrate the diverse history of Slovenia. It's rare for a country to have such diverse historical influences that remain intact, and as a result Slovenia is the best place to see millennia-old Roman villas, crystal churches, and fairytale castles perched high on misty hills. While you're exploring, you will also find untouched summits where skiers lay tracks in the fresh powder. Another fun fact is that Slovenia is one of the most sustainable countries in Europe. It pretty much wins at everything.  
Not to miss
If you ever want a real excuse to eat carbs nonstop, come to Slovenia. The things the local bakers do with bread, you will not believe. Here, bread is sacred. Many shapes, bakes, and textures take special place in Christian and pagan rituals. Pogača, the traditional egg-coated flatbread, is not to miss. The same is true for the central market in Ljubljana, the caves to spelunk, the castles to conquer, and the trails where you can cycle like one of the famous Slovenian champions of the Tour de France. 
Where to stay
The Intercontinental Ljubljana. This hotel is in the perfect location, near museums and restaurants. While it isn't the most glamorous on this list, it has the features of a five-star hotel, and is all you really need in a city where you won't want to be spending much time in your hotel anyway. 
The Destination: Zimbabwe 
Can you tell we think Africa is the place to be for 2023? While Cape Verde and Senegal offer a lesser-known experience, new hotels are hot on the scene in Zimbabwe. And where new hotels pop up, we follow. Hello, Six Senses in 2024. For those who want to make it this year though, there's always Hall of Famer Singita. 
Travelers and locals alike know that the landscapes can simply not be beat. Zimbabwe is landlocked, but water is a central feature of the culture and activities. White-water rafting? Check. River cruises? Check, again. The Zambezi river boasts many opportunities to connect with the country and its culture. But of course, the wildlife is where it's at. Zimbabwe is a must when you want to don your khakis and do a world class safari. Hwange National Park, almost the size of Belgium, protects land for animals such as elephants, zebras, and giraffes.
In addition to the parks, Zimbabwe also has incredible waterfalls. At over 5,000 feet, the famous Victoria Falls is the largest waterfall on earth. The indigenous name, Mosi-oa-Tunya, means "The Smoke that Thunders," which makes sense when, from 30 miles away, you see the rising mist. During the pandemic, Zimbabwe was tough to get to. But if you're looking to scratch that international itch, this country is where it's at. 
Not to miss
Spend at least a week in Zimbabwe. Between Victoria Falls, Hwange, and Mana Pools National Parks, and chilling in luxury lodging, there is enough to fill a generous itinerary. If you pick just one thing, however, we recommend an amazing safari. 
Where to stay
Singita Pamushana is really the place you want to stay in Africa. The lodge itself sits high on a sandstone ridge overlooking a large dam, so the views are captivating. Singita vacations are a cut above the rest. The team will take you on an incredible safari — that's done. But Singita really shines is when it comes to the lodging: luxury in the middle of the bush. Rooms have private plunge pools, and the main lodge has a bar and al fresco dining option. That means you can hang out and relax after a long day off the grid. 
The Destination: Dominica 
The seemingly undiscovered gem of the Caribbean, Dominica is a dream for travelers looking for an island that isn't overrun with tourists. Somehow, the place has remained relatively quiet with unspoiled beaches and rainforests. Some consider Dominica the Caribbean's wellness capital. The mountain streams are so clean you can drink from them. And because the island is volcanic, you can easily find hot-sulfur spas to rejuvenate your body with natural minerals.
Long before sea moss became a trend, people in Dominica harvested it for incredible health benefits. The island is so sustainable that sustainability king Leo DiCaprio has invested in protecting the land. He's been a regular at luxury resort Secret Bay. There, it's really about immersing yourself in the natural environment, whether by swimming in waterfall pools, kayaking around the island, learning about indigenous and Creole culture through food, or hiking the world class trails. 
Not to miss:
Plan to be outside — getting dirty and embracing your adventurous side. Leave your tropical expectations at home, and prepare to be immersed in a culture that will teach you what it means to be self-sustaining. The food is also on our must-try list, as the French creole cuisine offers a delicious mix of fresh seafood and hearty breads and stews. The restaurants also mostly have beach views, or are on the beach itself. 
Where to stay:
We have to mention Cabrits Resort & Spa Kempinski Dominica. This five-star property yields to the culture of the island with restaurants that use the freshest ingredients and show utmost respect for the surroundings. Cabrits also offers part of the island's Citizens By Investment program, meaning if you love the island, you can officially gain citizenship by investing in property. Another favorite hotel is Secret Bay, which is also Leo's top pick. His taste and love his for sustainability tell you what kind of resort Secret Bay is.
The Destination: Madrid 
You know Madrid. You love Madrid. And we have to recommend Madrid as your post-pandemic "welcome back to Europe." Somehow, the music, art, and Michelin-starred gastronomy scenes continue to grow. In addition, the city is exploding with a new hotel scene that truly ups the game. Madrid is all about food, fashion, night life, and the arts scene.
Now to the list we can add the Rosewood, the EDITION, the Four Seasons, and the Mandarin Oriental. For those who follow the Four Seasons, Madrid now has a collection of options. And though you've been to Madrid, it makes our list because it's one of those cities that is so doable for a New Yorker. Navigating and finding your ground are so easy that anyone can feel like a local. 
Not to Miss:
There are too many must-do activities in Madrid to list. The upside is that you can find authentic and genuinely cool places all over the city. For the art lovers, the Museo Nacional Centro de Arte Reina Sofía has an incredible contemporary collection that rivals the more traditional one of the Prado. We also recommend the Cinco Museos pass which lets you into five of the lesser-known but quietly prestigious museums.
For foodies, the Mercado de San Miguel offers a taste of the diversity of Spanish food in an open-market format. On the other side of dining, Madrid has over two dozen Michelin-starred restaurants. All are awarded for a reason, but the number-one spot has consistently gone to DiverXO for the imaginative and eclectic vibe. The restaurant also holds the only three-star award.
At night, head to Huertas, where clubs are bouncing until the early morning hours. Kapital is the most famous one, but you'll find your own favorites as you explore. In addition, Madrid is known for unique features like the Atocha railway station, home to a botanical garden with over 5,000 plants. 
Where to stay:
The Mandarin Oriental Ritz Madrid and the Madrid EDITION are top notch. There's nothing like easy access to the Prado, unless it's rooftop pools that overlook the city. Lastly, we'll always mention the Four Seasons when there is one, because the company has a certain standard that we respect. The Four Seasons Hotel Madrid pairs high-quality hospitality with unbeatable aesthetics. The building could seriously be an art gallery, with contemporary statues from famous sculptor KAWS alongside 2,000 other works. 
The Destination: Nashville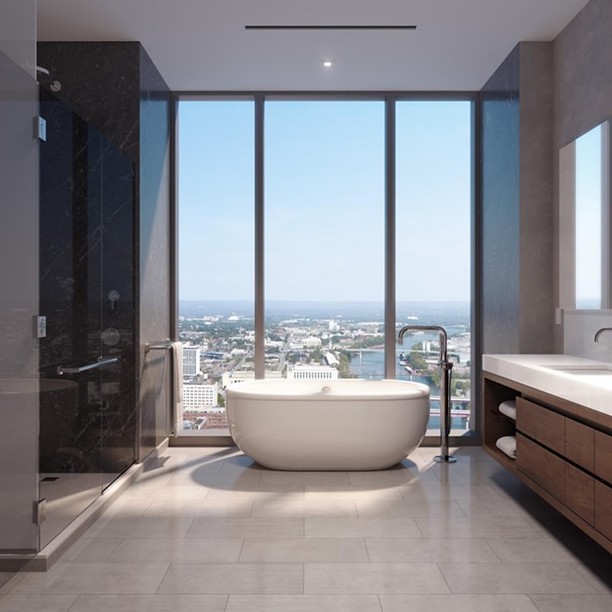 You know that a city is cool when a bunch of celebrities move to it. Nashville rounds out our list as the nearby getaway that celebrities like Taylor Swift and Keith Urban call home. The city stands for good old American music — bluegrass, rock, and blues. And it's James-Beard-award-winning restaurants are so comfy that it feels like your friend's house. And now, like Madrid, Nashville is home to more hotels worthy of making the trip for. There's a Soho House which has sweet, southern vibes. If you're enthralled by the Four Seasons' properties (and who isn't?), there's one for you. When you need a weekend away with your friends, Nashville is easy enough and lively enough to make a short trip worth it. 
Not to miss:
You've heard of the Grand Old Oprey. The music house tells the iconic story of southern music and is a fun venue for taking in a bit of cultural history. Carry on your journey downtown along Broadway, where bars explode with country music and good vibes. The don't-miss Michelin restaurants that make the list are Yolan and the Catbird Seat, which have been boundary-pushing favs in Nashville for a while. However, nowhere but in Nashville will you find such good fried chicken and mac 'n' cheese. In Nashville, it pays to pay less when it comes to really good food. 
Where to stay:
It has to be the Four Seasons. Some suite-package options cost up to $15,000 which should give you an idea of the kind of treatment you're in for. The Four Seasons is doing its thing — but even better — with private celebrity songwriting advice, and a chance to play really cool instruments. If something a little smaller is your vibe, Soho House is always on our radar for an all-around good experience. 
The Destination: Mozambique
Mozambique is where to travel in 2023 to see breathtaking ocean views, rare marine life, and immerse yourself in a unique and diverse culture. Yes, you can sit on the beach all day, and still get the Mozambique experience, but you can learn a thing or two as well. Find historic, picturesque remains of Portuguese influence and an array of natural wonders, including massive stretches of coral islands such as the Quirimbas Archipelago, which are just a few of many draws in this oasis in southern Africa. This is the year to go, as unique boutique hotels and top luxury brands like andBeyond are now in residence. 

Not to miss:
The beaches. Mozambique has some of the most beautiful white sand in the world.
Where to stay:
andBeyond Benguerra Island and Santorini Mozambique

The Destination: Rome
There are some destinations that are just classic. And one that dates back thousands of years, well, you can put that in the Hall of Fame. Rome isn't sitting on its laurels though. This is the year to return, because a whole host of new luxury hotels are set to open. While your accommodations will have changed for the better since your college days, some things stay the same in Rome, and that means congregating nightly on historic piazzas for aperitivos. Add that to classic food and wine, top-level  shopping, and a strong dollar, and you have yourself a go-to destination. 

Not to miss:
The restaurant scene, of course. Moreover, if you've already done the traditional tourist circuit, check out the Retrospectrum exhibition at MAXXI, a temporary display of Bob Dylan's visual art. 
Where to stay:
Hotel Bulgari, Rome; Six Senses, Rome; and of course, the always-classic Hotel Eden. 

The Destination: the south of France
It's not really summer unless you're in the south of France. Unrivaled shopping, seafood, scenery, and rosé all day are just the highlights. If you're looking to celebrate Mardi Gras outside of New Orleans, Nice is the place to get your parade fix in. In the fall, the not-to-miss event is les Voiles de Saint-Tropez. This sailboat show isn't just for the regatta enthusiasts, although the week-long event is the biggest yacht race in the world.

Not to miss:
 The scene. Beach clubs, restaurants, and bars make up the lively social scene that separates a vacation in the South of France from just about anywhere else.
Where to stay:

The Destination: Tunisia
This is where to travel in 2023 for a country that will surprise you. It rivals Morocco, but without the throngs of tourists. You'll want insider recommendations for an under-the-radar destination like Tunisia, and luckily we have you covered on all the counts that matter most. Tunisia has an unmistakably Mediterranean essence, and expansive ruins of Roman baths and ruins mark its rich history.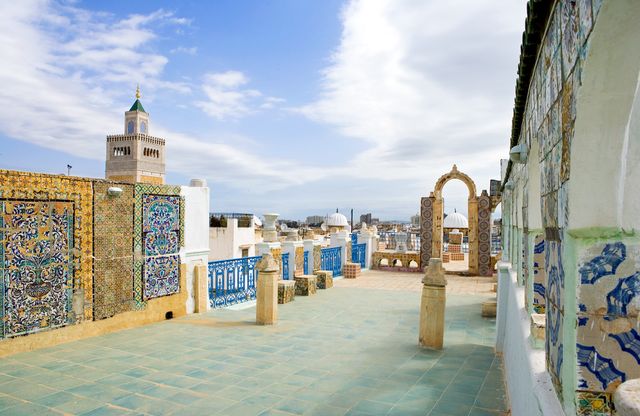 Not to miss:
With contending Roman and Islamic influence and history built into the city of Tunis, you'll find quite the collection of old-world wonders.
Where to stay:

The Destination: Japan
Japan is finally reopened without all the restrictions, and you've missed you some Tokyo. Between the fashion, food, tech, and nightlife scene, this might be one city that offers as much stimuli as good old NYC. Japan is making up for lost time, welcoming exhibitions and events ranging from Christian Dior's Designer of Dreams to teamLab Borderless' long-awaited re-opening. Japan is where to visit in 2023 for a trip that keeps your schedule packed. 

Not to miss:
For fashion aficionados, Japan's back on the scene in a real way, with Jean Paul Gaultier's Freak Show in the spring, and Rakuten's Fashion Week at the end of August.
Where to stay:

The Destination: Cortina d'Ampezzo
This village in the Dolomites is the site of the 2024 Olympics, and the locals are making some serious improvements to their hospitality industry in preparation. However, you don't have to wait until 2024 to reap the benefits of the erupting scene, and it's always nice to say you found that to-die-for spot before everyone else did. 

Not to miss:
Skiing the Dolomites, obviously. 
Where to stay:
The Mandarin Oriental Cristallo, Cortina  and Querido Collection Hotel de Len

The Destination: The Five Stans
The Five Stans — that's Kazakhstan, Uzbekistan, Turkmenistan, Tajikistan, and Kyrgyzstan — are filled with architectural and natural wonders. These countries once made up the old Silk Road trading route, and true to their history, they offer the adventure of a lifetime. Moreover, they're a geographical unicorn: deserts, valleys, mountains, and plains are all at your disposal for exploration.
Not to miss:
Tashkent, Uzbekistan's capital, is one of the most affluent and exciting cities in Central Asia. From Buddhist relics to Soviet-era architecture, there's a stunning world of history to admire.
Where to stay:
The Five Stans are not known for their luxury accommodations, with the exception of the larger cities of Almaty, which has a Ritz-Carlton, and the Hyatt Regency in Tashkent. 

The Destination: Georgia and Armenia
With a rich history and an even richer diet (caviar for days, literally), this cradle of civilization has a host of excellent restaurants, vineyards, historical sites, and some good hotels to rest your head. Armenia's capital, Yerevan, is full of surprises: a major tech hub, a robust food and wine scene, top-notch jazz clubs, and Italian architecture make it a truly special destination. Tbilisi, the capital of Georgia, is an ancient city with the antique remains to prove it.  The old town is still made up of the ruins of a long-gone era. 

Not to miss:
Day trips to Armenia's religious sites, which are some of the oldest in the world. Most notably, Geghard Monastery, Garni Temple, and Ejmiatsin Cathedral.

Where to stay:
The Alexander, a Luxury Collection Hotel, Yerevan and the Stamba in Tbilisi.