You like to march to the beat of your own drum. You don't follow the most traveled road on the map, preferring to forge your own path. Of course that doesn't mean you'll compromise on experience, food, or some beautiful-people-watching along the way. So here you find yourself at the precipice of summer, and you want to make some solid plans. That's why it's time to consider Mallorca. Low-key glamour, authentic towns, excellent food, and scenery that rivals any place in Europe. So this is your Mallorca travel guide. Just don't tell too many people, because Mallorca is perfect as-is.
Where to Stay and What to Eat
We've all seen that side of Spain before. Partying in Madrid until sunrise, salsa dancing with strangers in Seville, and taking midnight shots at Chupitos in Barcelona. Word to the wise: do not order the "Monica Lewinski," And sure, those are some of the best memories we struggle to remember. But times change. Now, we mainly crave refinement, culture, and relaxation. Welcome to the Mallorca Travel Guide, your bible this summer.

A Classy Spain
This is the classy, authentic version of Spain your 18-year-old self never knew existed. It's essentially la vida loca without the foam parties: a grown-up place that trades shooters for fine wine and loud music for great conversations. The city exudes elegance and variety. You want mountains, you got it. Beaches? Loads of 'em. The most gorgeous sunset you've ever seen from a private balcony? Yeah, that too — and the perfect rosé to go with it. Mallorca is all about beauty, culture and, of course, gorging yourself on the amazing food.
Good for:
Families, singles, couples, friends, and anyone who likes the good life.
What to know:
Mallorca is large, and you could easily spend a week there — even if you have a short attention span. To get the essence of Mallorca, for our Mallorca travel guide, we suggest you stay both in the mountains and at the beach. The mountains near Deià (say hello to Catherine Zeta-Jones and Michael Douglas who have a home nearby) are serene. The beach towns are lively, with an active social scene.  The two areas could not be more distinctly different, but both are quintessentially Mallorcan. Mallorca is one of the most elegant places to vacation in Spain. Tip: You may need a car to get around.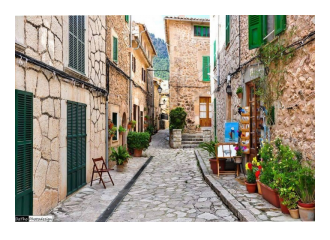 Suggested stay: Up to a week

Where to stay:
Palma
Stay near Palma, at the St. Regis Mardavall Mallorca Resort. No question about it. The setting, near the water, is lush and green, and rooms are generously sized, as you'd expect from a St. Regis property. The hotel is a bustling resort, equipped with an incredible spa, amazing food, and warm, Spanish service. If you're looking for a boutique option, check out our review on the Cap Rocat. 
Deià
In Deià, in the mountainous region of Mallorca, stay at the Belmond La Residencia. This is one of the most spectacularly Belmonds in the world. The views of the mountains and scenery would even make staying in a tent on the property worth it. Luckily, no tents are necessary. The food at La Residencia is exceptional. And although it's hard to convince yourself to leave the premises for any reason, the hotel is set right in the heart of the attractive small town. Go exploring.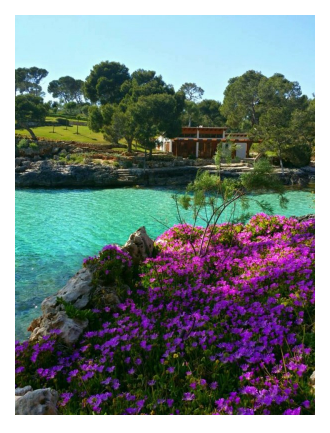 The Mallorca Travel Guide – In a Nutshell
Where to Eat:
La Rosa Vermutería + Colmado
La Mirona
Duke Restaurant
El Aquanauta
Adrian Quetglas
Es Racó d'es Teix
La Fortaleza
Sebastian
Ca's Patró March
Shop:
Bluebird
Suivi
Drink
Clandestino Cocktail Club
Sky Bar at the Hotel Hostal Cuba
OD Sky Bar by OD Hotels
Tast Club
Garito Café
Can Blanc Port
Excursions
Beach Club Gran Folies
Nikki Beach
Cap Rocat
Spa
The Spa at Cap Rocat. This could be a full-day activity. It's one of the largest, most serene spas in the world, and definitely the best on-isle. The place is equipped with a 40-feet-deep saltwater swimming pool.  The Cap Rocat's wellbeing program offers general beauty treatments, massages, manicures, body scrubs, as well as Ayurvedic treatments…al under the Mallorcan sun.     
Shopping
Suivi (Forum) in Palma. Forum is a local shopping center that focuses on women's boutique clothing, accessories, and perfumes, and has been doing so for over 40 years. Goodies are native to Palma de Mallorca.
For designer clothes, Bluebird Two is the way to go. It's a chic local fashion boutique that carries dozens of clothing and accessory brands.