Cuba may just be at the most ideal fulcrum point, where the underdeveloped charm and the arrival of boutique luxury hotels and cool restaurants meet. This means that before Starbucks arrives, the time is now to visit Cuba. That is if you're into experiencing the authenticity that makes the country so special. There's a music scene to experience, history to learn, art to see, and salsa to be danced. Maybe a Cuban cigar or two, because after all, when in Havana. And you know you'll look good riding around in a vintage convertible, through streets that vibe like circa 1960s.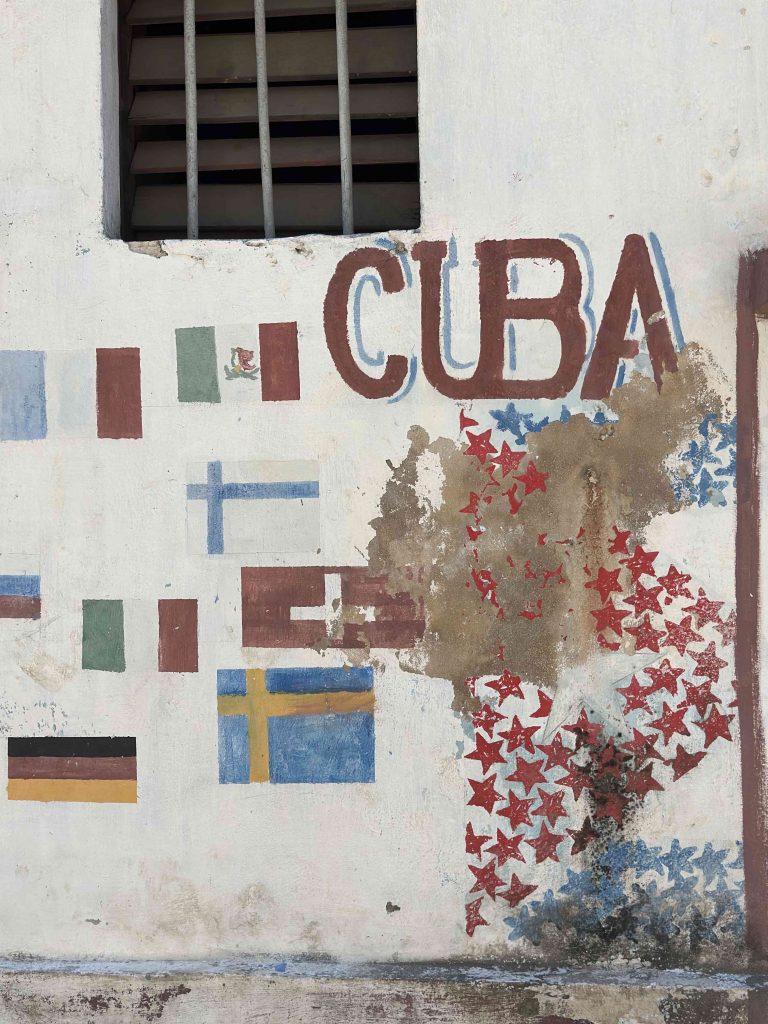 Americans in Cuba
When Americans think of Cuba, we often think of cigars, rum, and vintage cars. Sometimes boxing and baseball will make the list or people like Hemingway and Castro. There are also more serious historical events, like the Bay of Pigs and the Cuban Missile Crisis. The latter of which is just part of the reason Americans generally could not travel to Cuba for decades. But, there is so much more to this country, and more importantly, the people of Cuba, who are the heart of why to be in Cuba now.

Cuba is like an old tinted photograph, framed in a time that takes you back to the 1950s. It is like time travel but also gives you the opportunity to go beneath the surface to understand what life is like in Cuba today. It's no secret that it is challenging to do the most basic everyday tasks, like shopping for food. Cubans are resourceful though and make it work. Above all, their spirit is undeniably special, as you are welcomed warmly into the country. The time is now for the first-hand experience of the country's culture, one largely unknown to the outside world.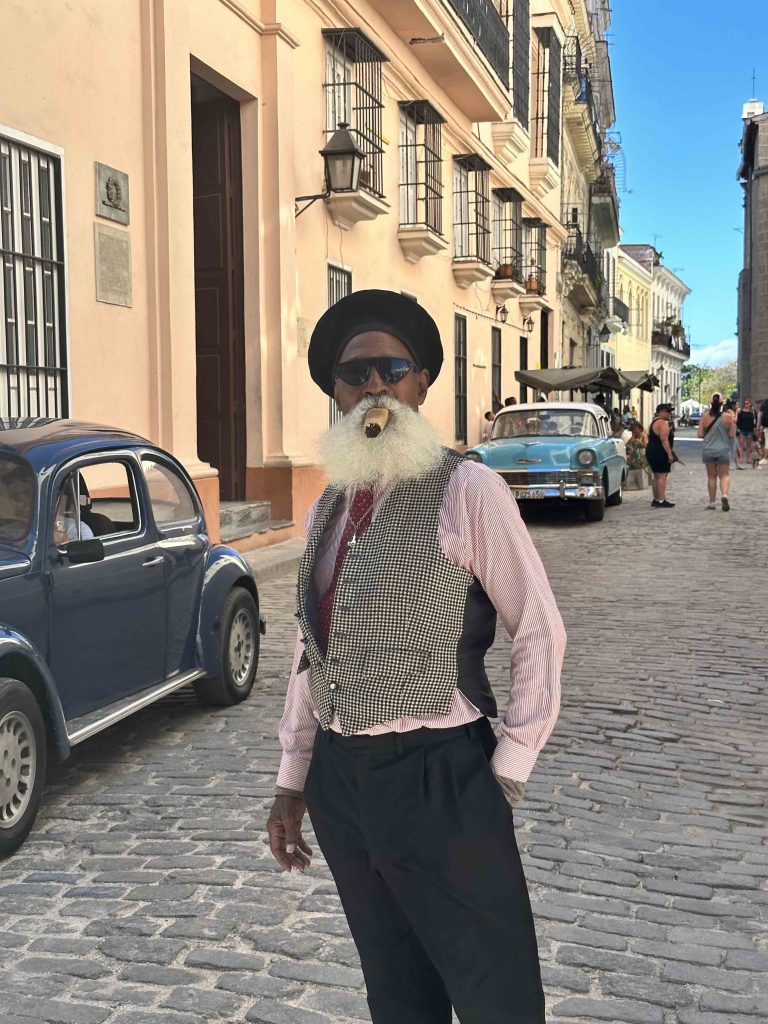 Traveling to Cuba
It has never been easier for Americans to travel to Cuba. Back in 2015, the two countries agreed to resume regular commercial air travel, which is something that wasn't allowed for over fifty years. Since then, the Biden Administration has expanded who is allowed to visit Cuba by creating twelve authorized travel categories. Now, any U.S. citizen can travel to Cuba if they can show that they're there to support the Cuban people. Besides, coming to learn about the country and its culture, supporting its people is a way to establish a deeper connection between the two countries.

Havana
Havana, the capital of Cuba, has retained its charm over the years. There were parts though that were a little too charming to the point of dilapidation. Today, however, much of the Old Havana area is in the process of restoration. The pandemic put a temporary wrench in things because tourism is Cuba's largest industry. A number of hotels still remain closed in the old town. The Cubans have kept the city alive despite the challenging economic conditions. So, Havana is on the mend, and we would say, better than ever. The old town has this effortlessly cool vibe that inspires you to meander through its romantic streets, take in the music scene, and learn to salsa.
Spending a few days in Havana, you'll see both the beauty and the struggle that makes the country what it is today. So, this is your guide to navigating Havana, the places to stay, the restaurants, and an itinerary for your trip of a lifetime to Cuba.

The Hotels
As part of the criteria to support locals, the hotels that are generally available to Americans are small boutique properties. There is a list of prohibited places that Americans cannot stay, which are considered government-sponsored. We'll include one of them below, because if you're from the UK, for example, you won't have the same limitation.
Accommodations in Cuba have vastly improved in the past five years. This is not to say that there's an Aman-level resort, or anything even close. But that's not what you're in Cuba for. What you will find though are individually-owned hotels where the families put their hearts into making your stay special. It's a small miracle actually that they're able to source such comfortable beds, linens, and towels, once you understand how difficult logistics are in Cuba. All of this makes you appreciate the hospitality even more.

The Neighborhoods
Where you choose to stay will have its trade-offs, of location versus more premium accommodations. The neighborhood of Vedado, which is where you'd probably want to live if you were a local, has two top options. It's more residential, so you get peace and quiet, especially at night. The Old Town of Havana, which is where most of the interesting tourist sites are located, is bustling. You can wander through and get lost in the labyrinth of street cafes and bars on any given evening. Be forewarned though – if you plan to go to sleep early, you'll need to get earplugs. Places are open and bustling with people until around 2 to 3 am in the morning and the accommodations are not sound-proofed.
Where to Stay, Where to Eat
In our guide to Cuba, where to stay and where to eat need their own dedicated articles. The nutshell is that the accommodations and restaurant scene in Cuba has never been better. Both are at the point where you still get the authenticity of what makes Cuba special, but high-thread count sheets and lobster on demand give  you a luxurious experience. Check out our articles here.
BOOK NOW
Below is a snapshot of what your Cuba adventure can look like, though sky as usual is always the limit. Message us at [email protected] and we'll dial you into a lifetime trip to Cuba.
 
Snapshot of Activities
These are the sites and activities that you need to add to your list. We would say that they're unmissable and should be on every what-to-do-in-Cuba list.
1. The Beach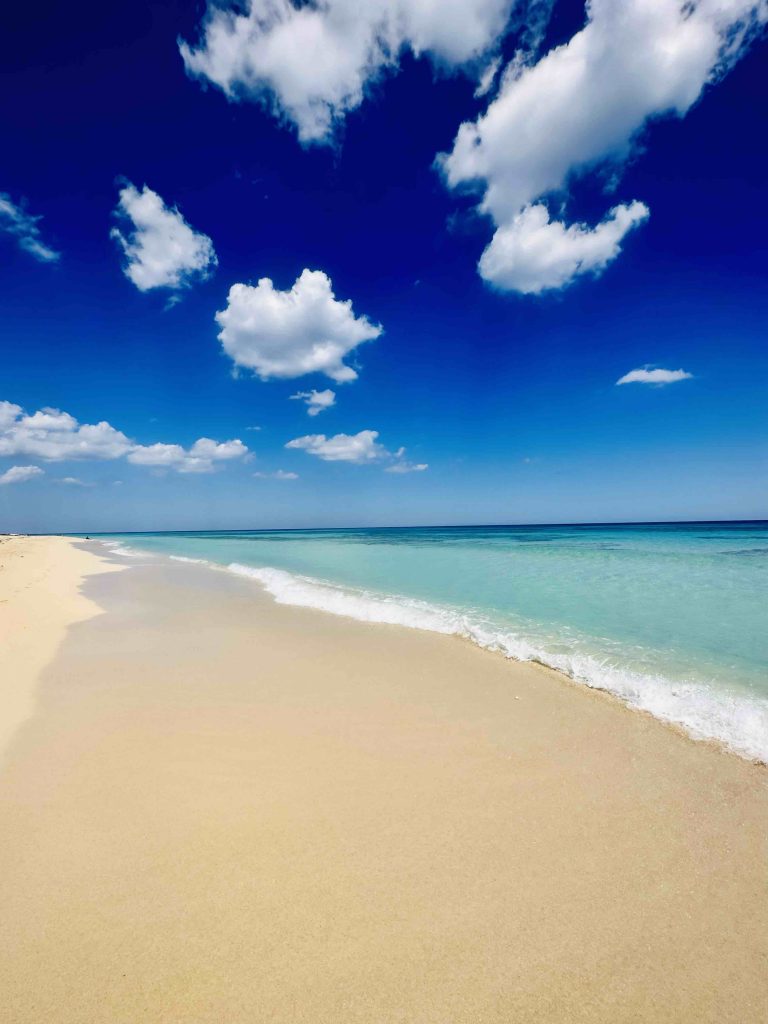 You can venture throughout the country and head to the beach area of Varadero, also known as the Playa Azul. However, if your time is limited, you can keep it closer to home and do a day trip to Santa Maria del Mar. The beach is about 30 minutes from Havana, and during the week, it's almost deserted. Another highlight is Los Pinos, a beach shack restaurant that's set in the parking lot. It will be one of your best meals in Cuba, as they simply grill up lobster and fish.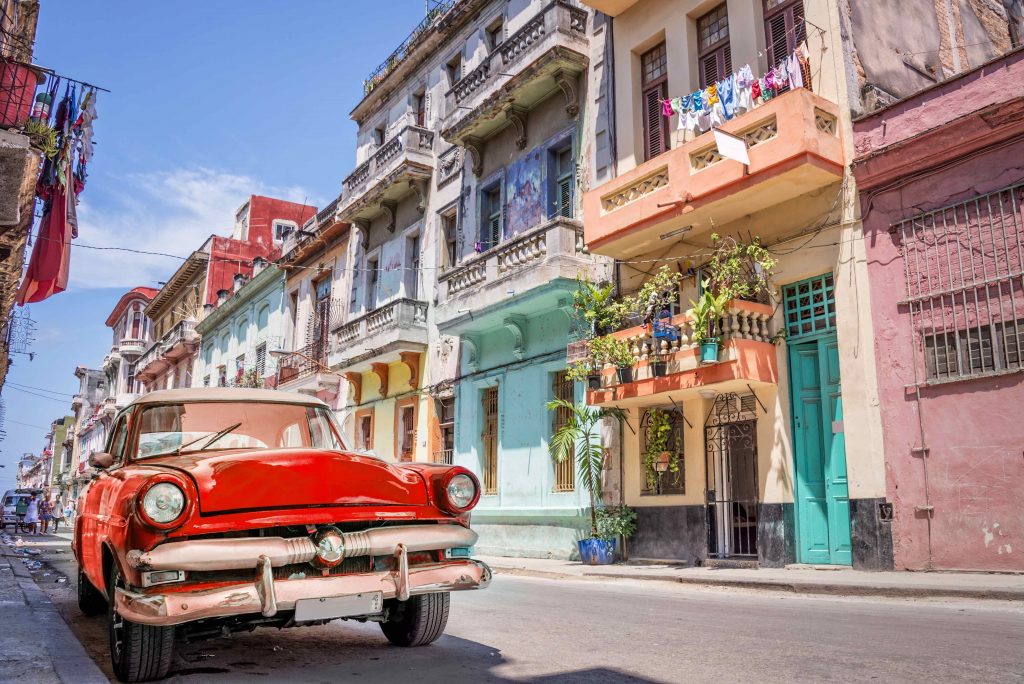 2. Ride in a vintage convertible
There are some touristy things you just have to do, and a ride in a vintage convertible throughout Havana is just one of them. This is the best way to see the outlying forts as well as the landmark of the "Jesus statue" that overlooks Havana.

3. Art Tour
The struggle and history of Cuba give artists plenty of inspiration to create. Whether you're a serious collector, or just appreciate beauty, an art tour can be customized for your interest. For many artists, you'll be welcomed into their homes to learn about their art and inspiration. Of note in town is the Factoria Habana Art Gallery which has a collection of top modern art, furniture, and a cafe/bar. This is a place that could be in Brooklyn, so it's even more impressive that it exists in Havana. Art is fully valued here, but you'll get an investment piece.

4. Food Tour
There are different iterations of food tours that you can take, but one will get you a real glimpse of the local life in Havana. The owner and Chef of Grados in Vedado does a food tour to show you how real Cubans acquire food. It's not as easy as just going to one store either. First, there is a complicated system of money exchange, since Cuba now has one currency, which is the peso. It fluctuates daily, so there's a whole system Cubans need to go through to even buy groceries. In government-run markets, there's little diversity. For example, there's one type of tomato, one type of onion, and one type of pepper. Certain goods, like potatoes, are only available on the black market.
There are also underground gourmet markets that are run out of unmarked homes. Here, you may get luxuries like peanut butter, fruit, and bread. Then there are licensed businesses that are a little more expensive for goods like Cuban rum. But it's about supporting the Cuban people, so the locals who can swing it are happy to patronize those businesses.

5. Walking excursion in Old Havana
You can spend a whole day touring the UNESCO heritage town of Old Havana. The key is to get a guide otherwise it's just old, yet beautiful buildings. The streets are charming, and filled with restaurants, cafes, and museums. Also, the street art is impressive, where the graffiti is art in itself.

6. Shopping for Cuban rum and cigars
You're not going to be easily able to buy Cuban rum or cigars anywhere else, so now is the time. The Ron Santiago de Cuba 11 and 12 years are premium, and special to bring back as gifts. You'll need your guide to call around to the shops to confirm availability as they run out at the shops.
Four Day Itinerary
When visiting Havana you'll want to have the right tour company to show you around. Galavante of course has the company you need in your life. Here is a sample itinerary of a four-day trip to Cuba.
First Day
Arrive in Havana
Check in to one of the recommended hotels
Take a ride through the city in one of Havana's vintage cars
Go on a walking tour of colonial Havana with a guide to show you four historic plazas
Stop by the terrace at Malecon 663 for sunset drinks
Have dinner at Cinco Sentidos
Enjoy some live music at one of Havana's local venues

Second Day
Start the morning with a visit to Factoría Diseño (an arts building with exhibitions and design)
Take a food tour of the local market
Stop for lunch at Jibaro
Visit the studios of local artists
Take a salsa dancing lesson to understand a significant part of Cuban culture
Have dinner at El Del Frente
Finish off the night with drinks at Yarini

Third Day
Head out to Havana's Eastern beach, Santa Maria
Enjoy cocktails and seafood on the beach at one of the local restaurants
Return back to the city with a two-hour tour in one of the vintage cars
Have a cocktail-making lesson at La Guarida
Stay for dinner and enjoy the authentic atmosphere
End with drinks at Bleco

Fourth Day
Enjoy the morning at your leisure
Take the car back to the airport and fly home having had a memorable trip to Cuba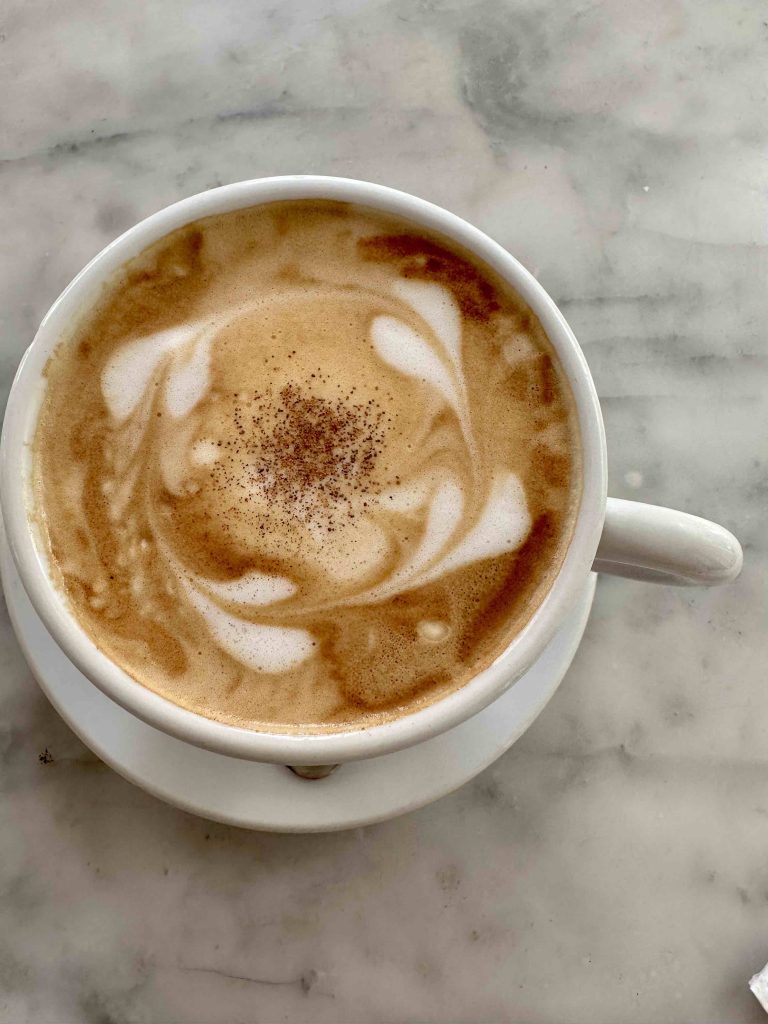 Related Articles
Unique Places in the Caribbean
Where to Travel in 2023
Luxury Villas in the Caribbean