Something Different
You are a world traveler, and you know your stuff. You've danced on every table at Nikki Beach. Twice. You're a regular on the circuit in Aspen. You've been there, done that. So where can you go, that's still ultra luxurious but a little off-grid? A place where you won't see everyone from the kids' school, or run into the big boss? Well, we have four hotels in the Caribbean, to mix it up this winter. Because you deserve the next cool thing, and these are four unique places in the Caribbean.
Secret Bay, Dominica
As far as unique places in the Caribbean goes, Dominica tops the list. Dominica is one of the last frontiers of the Caribbean that is really unspoiled. The biodiversity is unmatched as it really hasn't been developed the way some of the other islands have. And the stunning land is being protected, as the under-the-radar hotel on your radar is Leo Dicaprio worthy environmental. Secret Bay is award winning for good reason. Not only is the hotel nearly completely regenerative, but it is also one of the most luxurious Caribbean experiences.
There are only eight bespoke villas scattered around the island. Each comes with a butler and its own unique views. The Relais and Chateaux property is as its name suggests, secret, and privacy and seclusion are some of the top features of the hidden villas. Food at the Zing Zing restaurant is always a surprise with the "no menu" strategy designed by the chef. Of course, you can always arrange to eat whatever and whenever you want in your villa with your personal butler.
Canouan Mandarin Oriental
It's ok if you've never heard of Canouan Mandarin Oriental. The hotel is one of the best kept secrets of the group, and one of the more unique places in the Caribbean with a true five star hotel. The resort in the Caribbean is a full scale luxury hotel that you may have never heard of even though its an international brand. Canouan island's claim to fame is that it has some of the most turquoise waters in all of the Caribbean. We dare say they rival Turks and Caicos, and come without too many tourists. To get here, you take a short sea plane from the nearest big island, which adds to the luxuriousness.
The hotel doesn't provide a boutique experience, but each room has such delicate attention to detail, that it feels completely unique. With four restaurants and two bars, its enough like a resort to spend a good amount of time there. And set on miles of open white sand beach, you won't have a problem spending time here. There are also tons of cool experiences that you likely won't find anywhere else from Caribbean triathlon workouts to Mustique island day trips.

Alaia, Belize
Belize is the elder statesman when it comes to eco travel, but if we're being honest, there wasn't really a Galavante worthy hotel on the island until now. Most places are rustic and when you travel you're really there for Belize, not the hotel. But, when you travel to Alia, you can go for the hotel alone. And you don't have to splurge, either. Alia is affordable enough to do a friends trip where all you want to do is hangout in the hotel and on the beach.

The pool and patio area is welcoming and there are always attendants on hand to get cocktails wherever they need to be. Its a resort so there are plenty of rooms in every size, and even stand alone villas which are a little bit more upscale. The rooms are all open plan with sandy colors and vibrant accents. Basically, if you want to have a party in Belize, you know the place. The hotel is also located conveniently near the center of town which is a huge cultural hub.
If you just want to stay in a luxury villa, we got you, too.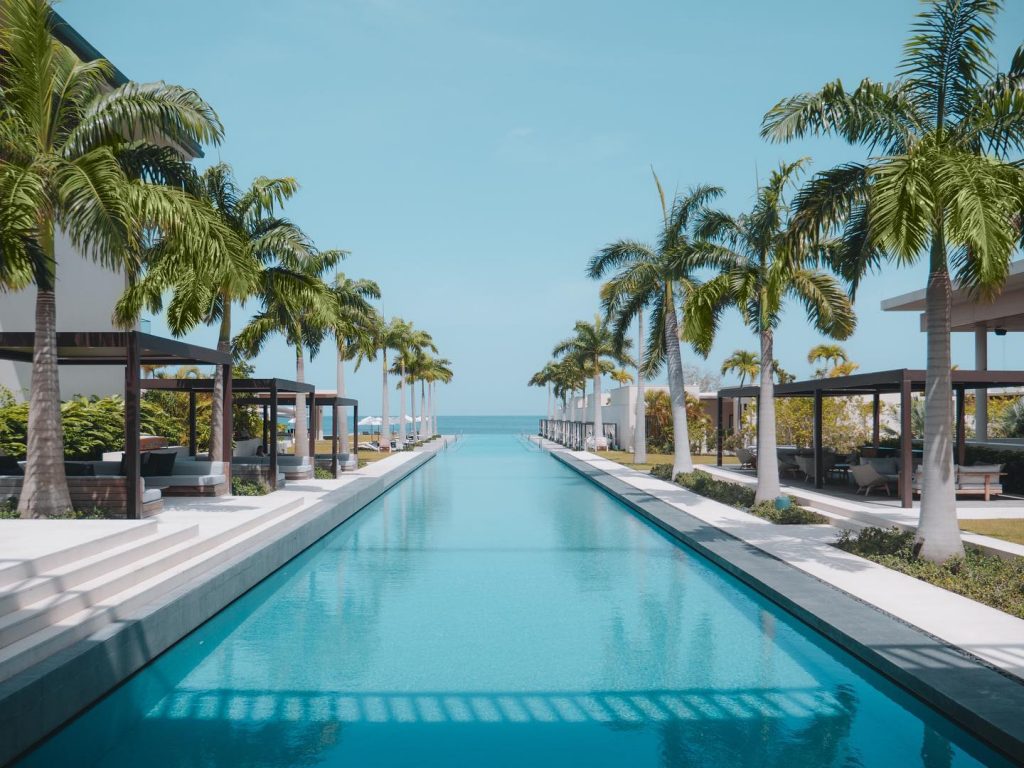 Silversands Grenada
Grenada is a collection of cultures, having been under French and British rule, there are multiple architectural, artistic, and lifestyle influences. Grenada is also formerly a spice island, and on a good day the smell of cinnamon and nutmeg waft through the air. Rum exclusively is also another great reason to travel to Grenada as its one of the central products on the island. Grenada can be one of the most decadent places to travel to and a stay at the Silversands makes it top notch.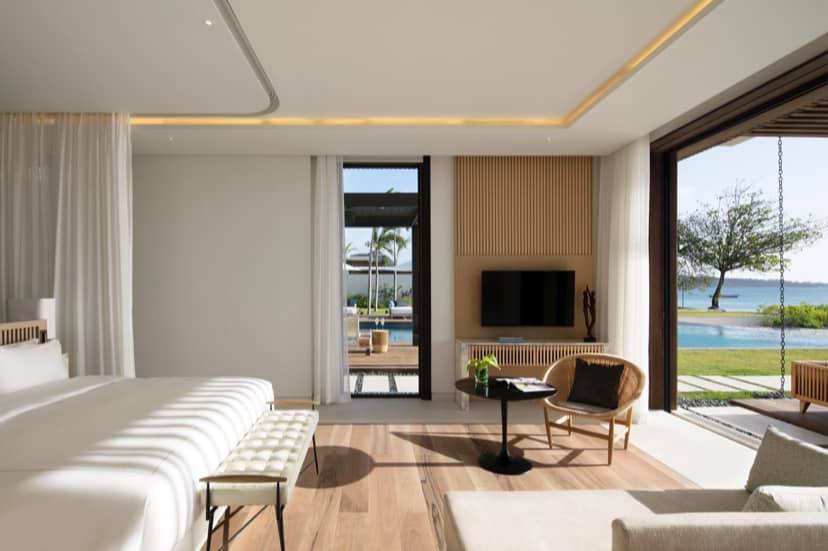 Silversands is St. Barths worthy accommodations without the price tag. The 52 rooms are all equally spacious with sophisticated and elegant touches. Really elevated options include the large villas with penthouse suites and indoor-outdoor designs. Honestly, though, this is a place where just walking on the beach and hanging out at the restaurant is enough. The white sand is unmatched in softness, and the food incorporates the flavors of the island.