Where do you go after Aman? We didn't think it was possible to want to go anywhere else, until we got wind of ÀNI resorts. With a couple of Aman refugees running the show, our curiosity's certainly piqued. Then you take a look at ÀNI, and maybe, just maybe, you start to see life after Aman. Because it's one thing to rent a house with friends, and it's a whole other experience to have an entire resort just for you and your crew. This is the first look at ÀNI resorts — and we've heard that once you go ÀNI, you never go back. 

The Concept
Tim Reynolds, the founder of ANI resorts had one priority: to make the best vacations in the world totally private. After a near-fatal accident rendered him paraplegic, Reynolds stopped at nothing to make his dream of designing the first private resort experience come true. But the fact that ANI is a rare story of success and resilience isn't the only reason why you should pay attention.
Unlike our other favorite uber-luxe global resorts, the ANI experience is completely bespoke. Weddings, family holidays, and college reunions are difficult to do when other guests are roaming around. At ANI Private Resorts, you can take over the whole location, and also plan out the details of your entire stay. You create the itinerary, from culturally-oriented activities to spa treatments to immersive dining experiences. The property is pretty much at your mercy.
The concept is a simple one: You and 15 to 20 of your closest friends can rent your own full-service resort, and have anything you could need at your fingertips. The idea is that you don't have to do anything for yourself. Ask for some snacks in the evening, and you get a full charcuterie board and bottles of Moet. And you can expect it all over again the next night, without even asking. Your ANI team is dedicated to creating your most magical moments in life. And ANI brings it.
The ANI collection has resorts in Thailand, Anguilla, Sri Lanka, Dominican Republic. Most of them offer around 10 rooms and have more than a 1:1 ratio of staff to guests. ANI resorts are designed to cater to you and your whole entourage. Think Kardashian family vacation, except these resorts don't get blasted all over social media. Instead, they are under the radar, which is likely a good thing.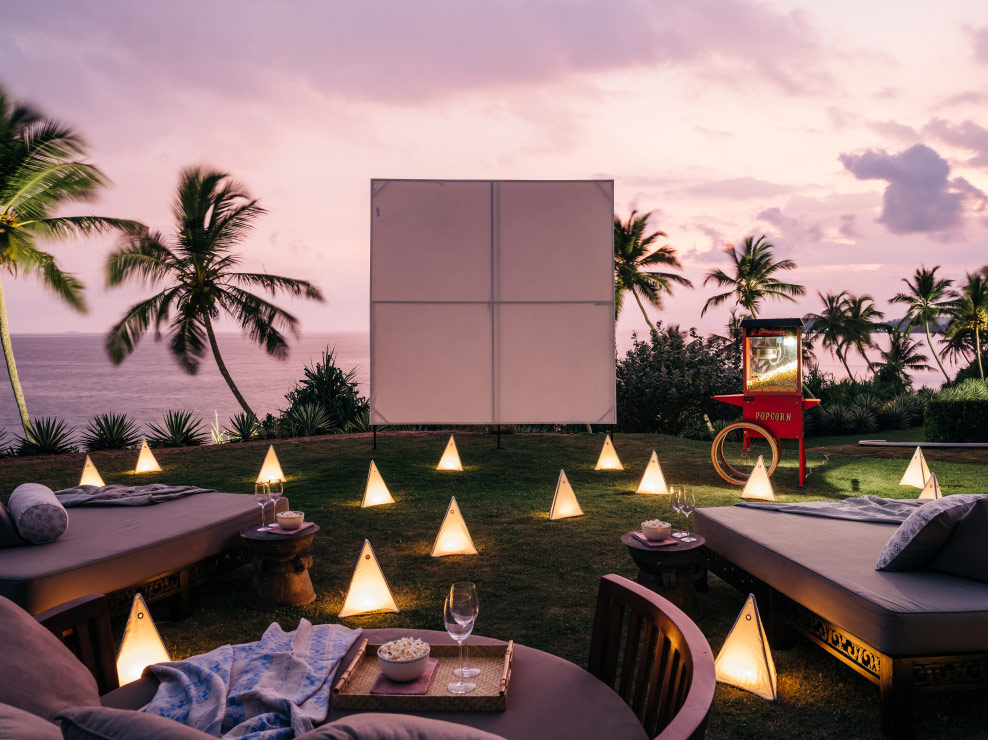 The Properties
There are currently four destinations in the ANI property portfolio:
At Thailand's Phang Nga Bay location, 20 guests can plan their stay together. Ocean, Family, and Pool villas are designed with Thai culture in mind. Highlights include a waterslide through the forest and a sunset cruise on a traditional long-tail boat.
The Sri Lanka property provides the unique opportunity to fully explore its host island, known as the "Pearl of the Indian Ocean." In addition to having the whole resort to yourself, you can take a heli-tour upcountry to see the sights and become immersed in the culture. Back at the resort, the double-story Living Salas villas can accommodate 30 guests. The main house overlooks the ocean, and each building nestles into the tropical gardens.
The Dominican Republic property, on the other hand, is almost completely exposed. It's elevated ocean-side living, with 270-degree views of the Atlantic Ocean. The two villas can house 28 guests who are matched with 30 on-site staffers. One villa is on the east, and the other is on the west to maximize sunlight and coastal views. Being cliffside, each room has an ocean view.
In Anguilla, 20 guests will stay in either the North or South villas. Both are shrouded in gardens, and both see sunrises and sunsets. The most dramatic of the properties offers tiered terraces and roof decks more than three stories tall, to maximize the sea and island views. Floor-to-ceiling windows and doors make sure there's a seamless flow between you and the outdoors. Anguilla also has plenty of entertainment areas with impossibly good views.

The Rooms
A contemporary theme runs through each room across all of the resorts. And each is designed to take advantage of the sublime coastal sites. Many have private terraces, pools, hot tubs, and floor-to-ceiling windows. Take a rain shower or a deep-tub bath in the extraordinary bathrooms, which have twin vanities and extra water closets. Rooms also have plenty of outdoor spaces to dine and entertain.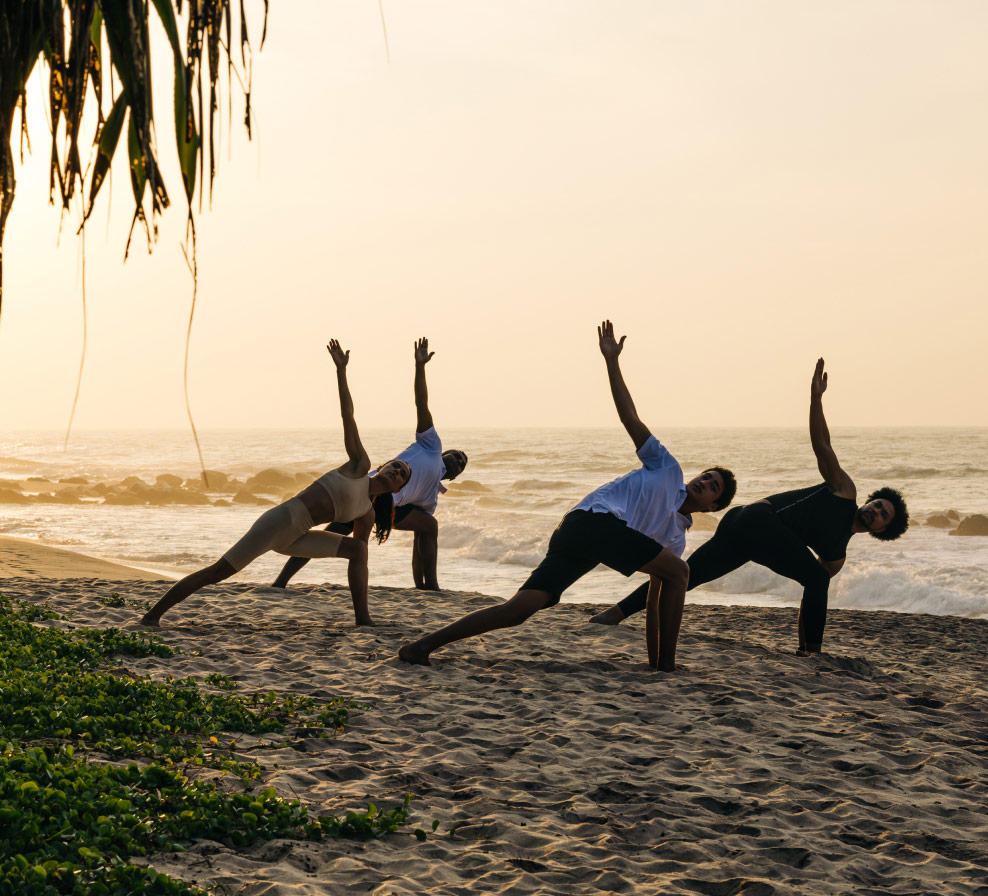 Wellness
Each resort has a range of recreational areas and resources for relaxation. Jacuzzis, steam rooms, and hot tubs abound, in addition to private treatment rooms. The wellness plans are all tailored to each location. For instance, Sri Lanka has Ayurveda, and Thailand has Thai massage. There's an ocean at every Ani destination. So there is no shortage of water-based activities or calming views that go for miles and miles.

Dining
There are no menus at any of the resorts because every meal is tailored to you. Private chefs prepare dishes that consider the environment, season, location, and guests. You could find yourself BBQing on the beach in Dominican Republic or having a romantic dinner on the veranda in Thailand. And all resorts offer all-inclusive dining, except for Anguilla, which has half-board dining. But the main thing is, the food is an unforgettable, full-sensory experience. It's also limitless. You can choose local or international cuisines — from freshly caught tuna to Mexican tacos to an Indian Thali feast.

An Exclusive Group
Let Galavante be your gateway to one of the most unique resort experiences in the world. If you're ready to reserve an Ani Private Resort, drop us a line at [email protected]. We can help you book your stay.
Related