Elon Musk has got to be one of the most unique celebrities to date. He's the richest man in the world and yet, claims he doesn't even vacation. Or rather, he refers to his vacations as "email with a view." However, he has traveled to several of our favorite destinations, whether working or not. And with one company that makes cars, and another that makes rocket ships, travel has to be in his repertoire — even if he is obsessed with work. Here's where to find Elon Musk on vacation.
Cheval Blanc, St. Tropez
He's a workaholic, but we spotted Elon on vacation in the South of France in May 2022. Elon and his girlfriend took his private jet to the French Riviera for his BFF's wedding and the Cannes Film Festival. We get that sometimes these things can be "work,"  but we're sure that Elon got some well-deserved R&R on this trip.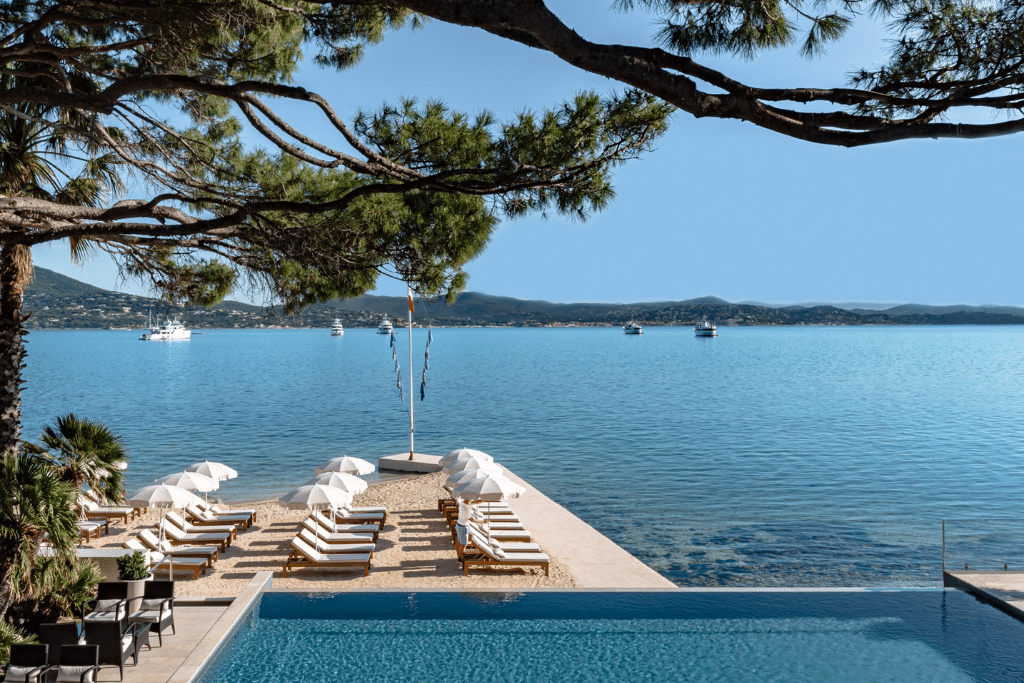 Cheval Blanc is the crème de la crème when it comes to boutique destinations. It's no surprise that this is where to find Elon Musk on vacation, as he would choose no less than the best. The couple were seen dining al fresco at the restaurant, noshing on French fries over rosé. Cheval Blanc transforms from a beautiful breakfast buffet in the morning to a Michelin-starred restaurant for dinner.
Though the clientele is eclectic, guests of Cheval Blanc are so highbrow that Elon Musk can dine peacefully, even while people watching, himself. There are only 30 rooms at the resort. As you would expect from a hotel owned by LVMH, the Cheval Blanc service, food, and spa are all top of the line.
A Yacht off the Coast of Naxos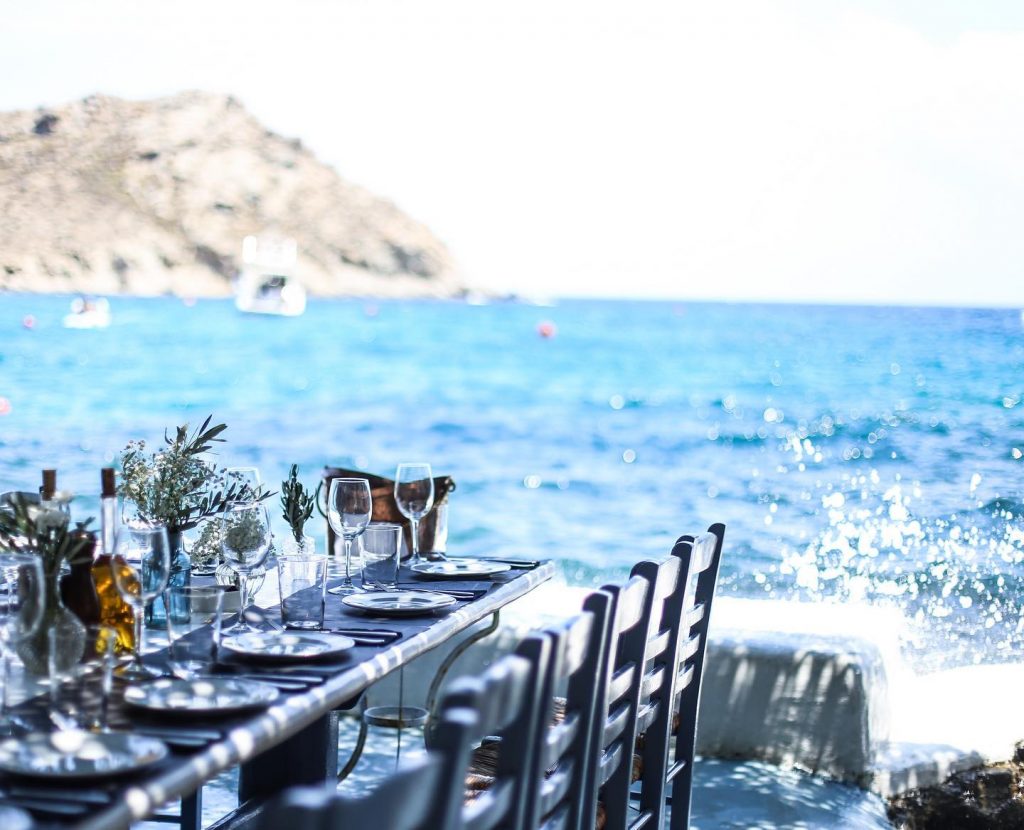 After Ari Emanuel and wife Sarah Staudinger married in St. Tropez, the couple and Elon took a a trip to Mykonos. For total privacy, so they chartered a private yacht. Elon is not afraid of the Ionian, as he was seen spending ample time in the sea. Perhaps Elon Musk on vacation is him nurturing his inner child. He reportedly had a wild childhood in South Africa, and the spirit of adventure never left him. That said, after the friends swam, they hit the island to explore.
The island of Naxos boasts plenty of bustling scenes, though the crew opted to heed towards Agia Anna. The quieter town has the most beautiful beaches, such as Agios Prokopios Beach and Plaka Beach. The group dined at Spilia, a cliffside Mykonos favorite that has a 30-year history of whipping up the best seafood and drinks in the area. When anywhere in Greece, it pays to do it just as the billionaires do — that is, avoid the crowds, and celebrate the joys of the island. The irony is that a good Greek vacation doesn't come at a billionaire cost. The local tavernas of Agia Anna are quieter, more authentic, and don't hit you with the tourist up-charge. And, if you're like Elon and you know a couple of villa owners, you can stay with them, rent free.

Berlin, Germany
Elon Musk traveled to Berlin for the opening of a Tesla factory. Traveling for the sake of a vacation might be tough. However, you can catch Elon Musk on vacation when he's in town for a work trip. What can we say? He's a good multitasker. After spending most of the day touring the facility, Elon let loose and donned a Zorro mask to take a nightclub crawl.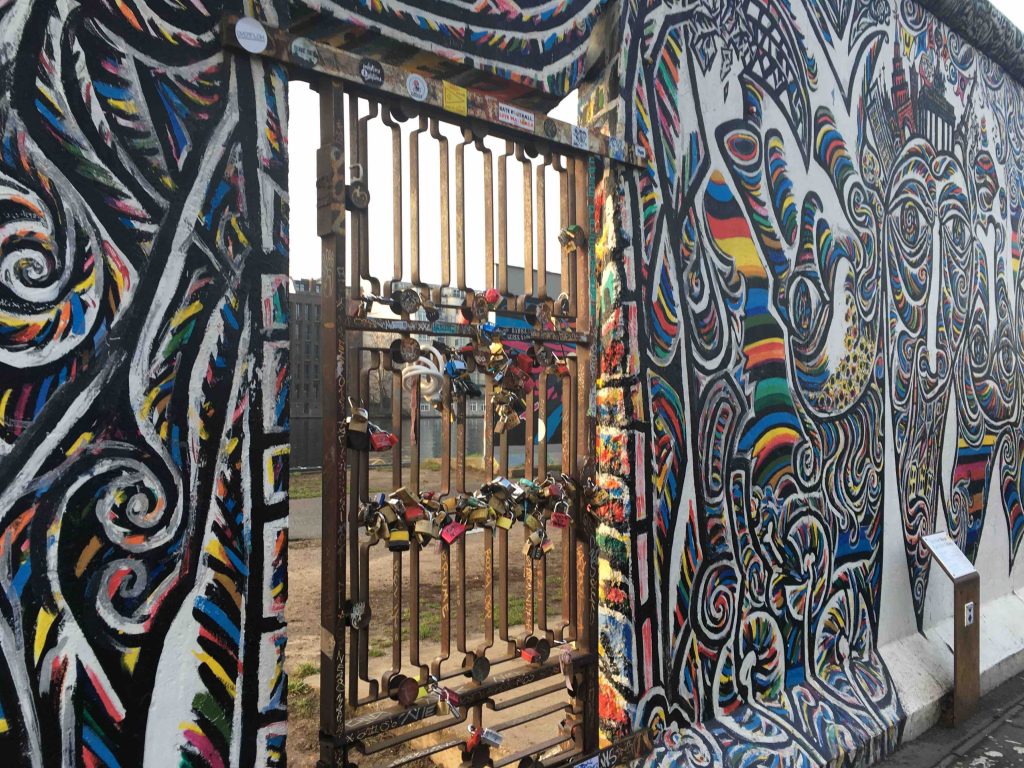 If you know Berlin, you know the famous night club Berghain. Getting into Berghain is the ultimate test. Bouncers are notoriously difficult to swing. You have to be cool, calm, collected, dressed to impressed, and know the DJs or someone on the scene. Essentially, it's like online dating; you just have to make the right first impression. According to an ambiguous tweet of his, Elon and his mask might have been denied entry. It's amusing to think that even Elon doesn't have access everywhere.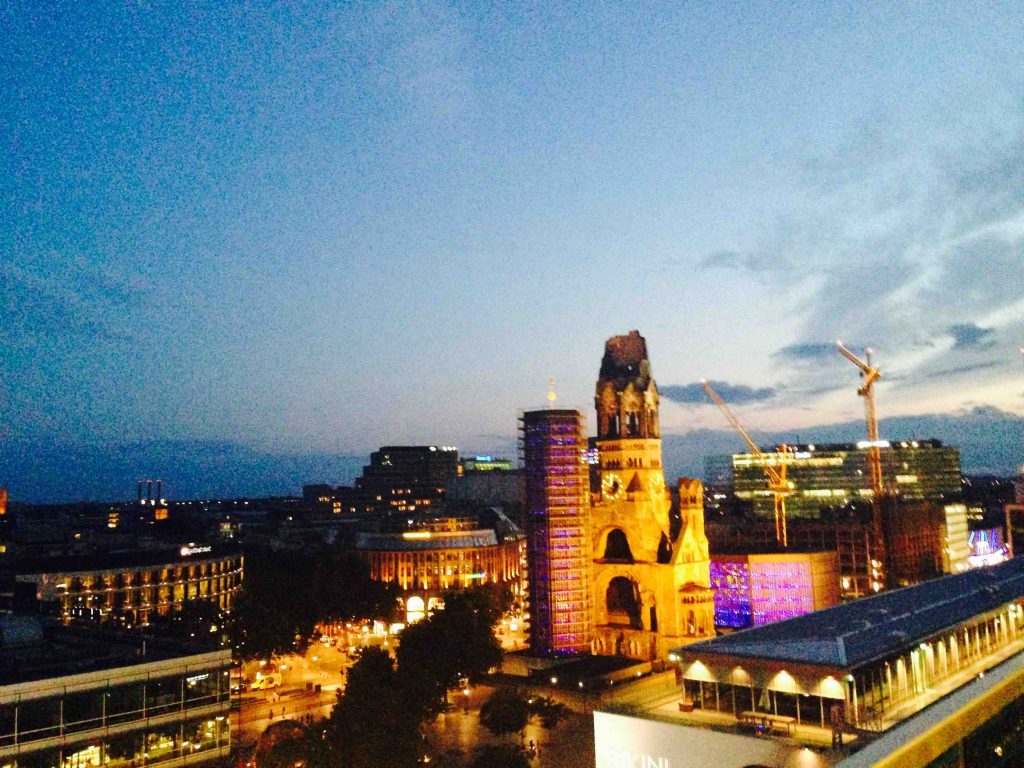 He was, however, not denied entry to KitKatClub, a rather risqué night club. The dress code includes outfits made of leather and latex…you know the vibe. It's fun to think of the richest man on earth partying alongside Berlin's more compelling edgy scene. It seems as though he had fun.
With all the clubbing in Berlin, you need a place to come home at the end of the night. The Hotel Adlon Kempinski offers a top-tier experience. The hotel, near the Brandenburg Gate, is right in the center of the major attractions. While the area may be touristy, the hotel is tapped into the culture scene. Expect to see Fashion Week events, holiday parties, and one of Berlin's best art collections. It's also the perfect place to relax after having a weekend like Elon, with an unbeatable spa and wellness experience. Regardless, if we were to go with Elon Musk on vacation, we would book a Kempinski resort.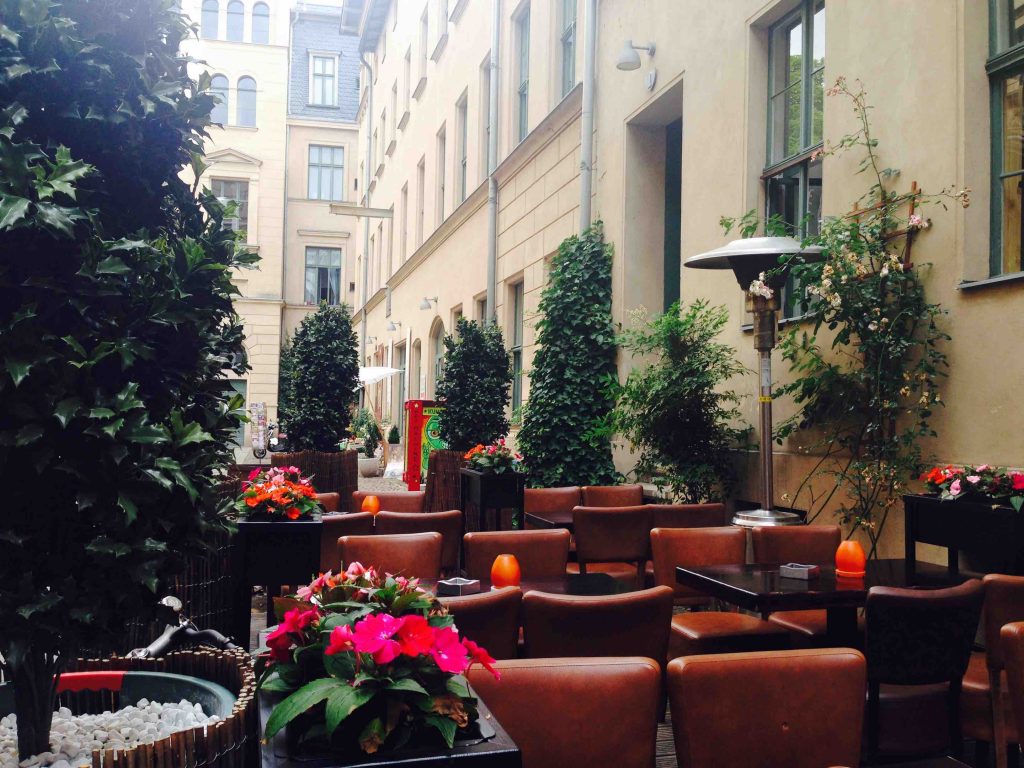 Related Articles