Our Galavante founder, Christine Drinan, who's been to over 100 countries around the world and is on her way to 195, has a local guide of her favorite spots in Berlin, where she often travels.
Places to See:
If all you did was sit in a cafe and people watch, you would be getting a cultural experience in Berlin. However, the city has such a fascinating history given the Berlin Wall. The Brandenburg Gate, Liquidrom, Topographie des Terrors, the East Side Gallery, and The Holocaust Memorial are all items on our list of spots to play tourist for a weekend (or even longer).
Depending on the time of year, Berlin has some of the best local craft markets, especially during the holidays. We generally don't shop very much when we are in a city unless it's for local crafts or places that are only local. There is a beautiful perfumery near Checkpoint Charlie called Frau Tonis where you can go to blend your own personalized scent (and proceed to receive many-a-compliments for it).
Helmholtzplatz and Kollwitzplatz are both squares you can't afford to not go to when you're in Berlin, and and Mauerpark is reserved for all of your Sunday afternoons. It's a totally gritty market, where everyone seems to be on a Sunday.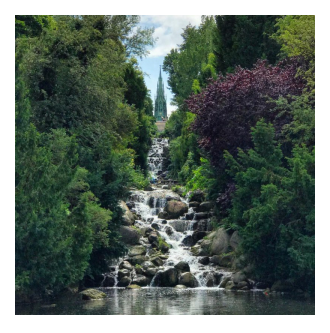 Clubs:
Every time you think you are too old to be in a club, you end up in Berlin and realize that there's no such thing. The clubs are ever-changing. Watergate is the place to be on a Friday night – and among our other top recommendations are Chalet Berlin, Berghain, Wilde Renate, and Trust Bar.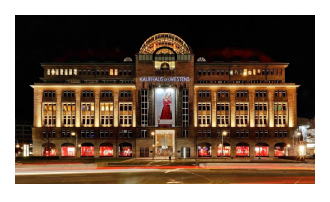 Where to Eat:

For lunch, get your KaDeWe (Kaufhaus des Westens) fix, and eat a whole steamed lobster in their food hall. It's the equivalent of Harrods for Germany. The 6th floor is a foodie's paradise. Among other places to eat, Golvet is a must, and the Coda Dessert Bar is required too. Ora is a very intimate, trendy spot in Kreuzberg. Lutter und Wegner is a little old-school German, but sitting outside on the Gendarmenmarkt is pretty special. Get the Prix Fixe – it's a steal for lunch. Monsieur Vuong is cool, and great for outdoor seating, and has a very Berlin vibe (on the Alte Schoenhauser Allee street). The Grill Royal is perfect if you want to do some local and international celeb sighting – the Grill never disappoints. It's pricey, but beautiful, and the food is amazing. It's on the river, and the stroll back to your hotel is beautiful. Borchardt is more classic, but you are in Germany after all. So, go to Borchardt's for dinner in the garden with the posh locals and posher tourists for traditional German food. The 25hours Hotel Bikini Berlin is great for drinks and dinner. Zenkichi is where you go if you want to be with all locals, without tourists. Go there for a sushi dinner with the very fashionable Berliners.
Where to Stay:
Orania.Berlin
Orania is located in the trendy Kreuzberg, which is like the East Village of Berlin, and the perfect location to experience a local Berlin. The rooms are impeccably done; completely different from Soho House or Adlon, but much thought and care was put into the hotel. The service here is the most personal.
Soho House Berlin
Our go-to place is the Soho House, and we end up spending most of the time in the hotel. It is the coolest place to have drinks and sit over a long breakfast next to the pool. The rooms are the best of all the Soho Houses we've seen so far; deeply comfortable and very well-sized, as well as lighter in the decor.
Hotel Adlon Kempinski
If you're feeling posh, the Adlon Berlin is the move: it's right by the Brandenburg Gates and it's central to the main tourist attractions. The service is the best in town.