Kids these days just have it good. We're probably going to date ourselves badly here but back in our day, college grub meant $1 pitchers and 25-cent wings. Try to feed your kids that nowadays and it's Child Services territory. Today, New York City kids know the taste of white truffle by the time they're 18. So, it's only natural that their elevated tastes would require a spot like Nat's on Bleeker. Newsflash though, it's not just for the youngins'.
Overview
When Nat's on Bank opened back in 2021, it had big shoes to fill in the beloved Riddler space. And fill it did, as Nat's on Bank quickly became a favorite. However, on recent visits, they've been plagued by staff shortages. We've had Tastemaker reports that the management has been less than hospitable to guests. Amateur stuff like closing the kitchen and bar without first asking tables if they needed anything else. Then even more fatal mistakes like appallingly rude behavior by a certain manager to a very nice table of clients. It's all unacceptable and I felt guilty that people went off my original review of Nat's on Bank in 2021. So, when we walked by Nat's on Bleeker, we almost tainted them with the same brush. We didn't though, as it was just too cheerful and filled with happy looking customers. This is the review of Nat's on Bleeker.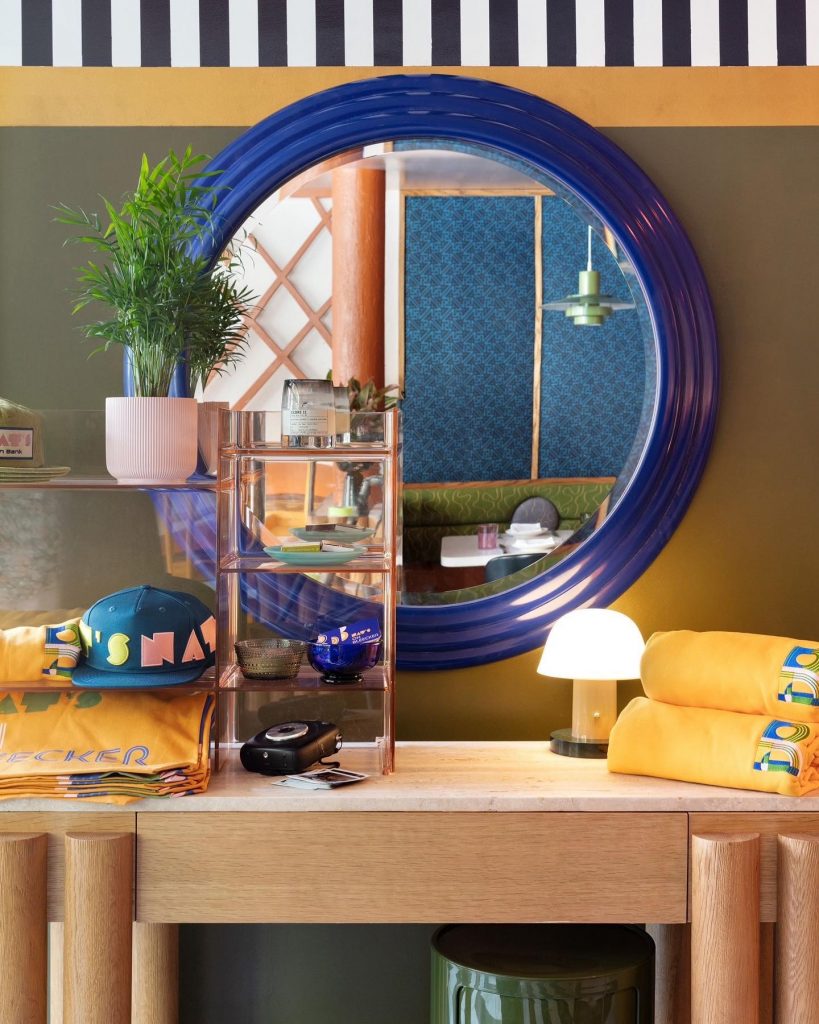 Atmosphere
The atmosphere is young because, after all, you are in the heart of the Village and NYU territory. However, add attractive to the list of fun and whimsical, and  you have yourselves a go-to spot in the Village. There's nothing wrong with happy and light by the way. They take it to the ends of the earth with fun Ronald McDonald theme plates with photos of everyone from Kate Moss to Ronald himself. Even the glassware fits the theme, of an elevated kitsch decor that has an edge of refinement.

Food
Now this is the original Nat's we remember, but more casual to fit the clients and neighborhood. The Happy Hour specials are unheard of. You can get a half dozen oysters where the sauces come in practical mini squeeze bottles for $12 and crab rangoon dip for $10. Also they have the best hybrid potato skin/twice baked potato, that's topped with salmon caviar for a whopping $8. Even without the happy hour specials though, the food at Nat's is fairly priced and excellent value. It's the elevated American fare that you could want, with a seafood focus. Quality of food punches way above its weight class.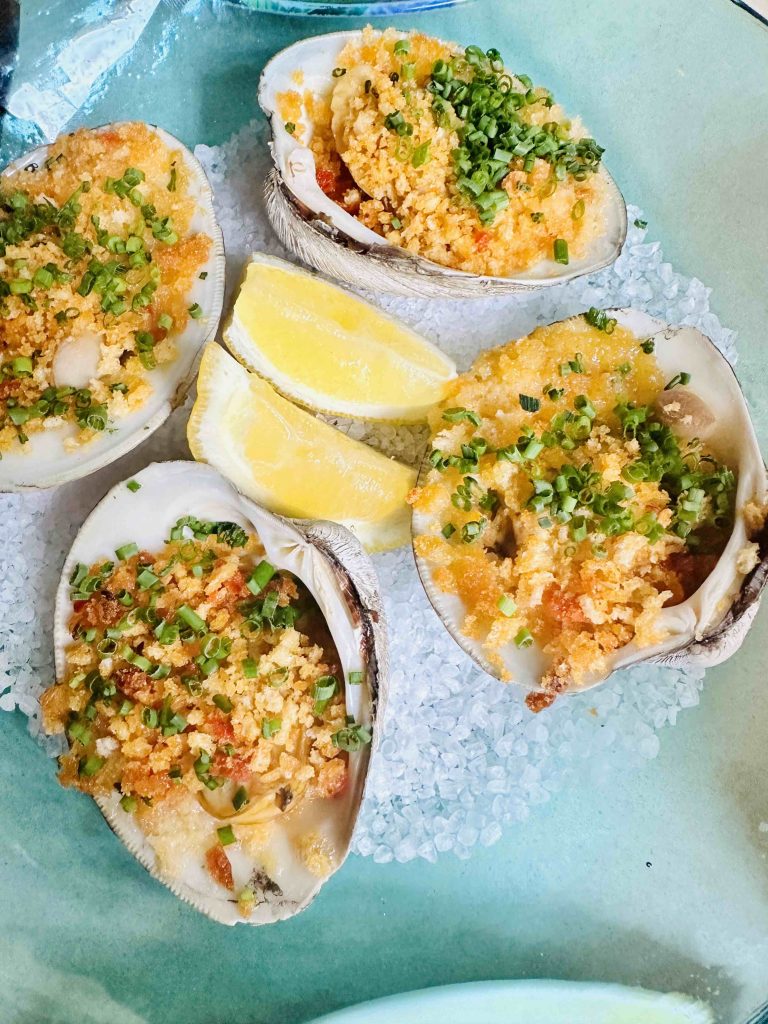 Menu Items to Note
There are solid vegetarian options, including fried zucchini blossoms, a creative mushroom bourguignon and a veggie pot pie. A personal favorite is the fluke Milanese, which is essentially a fish schnitzel. If the waistline could handle it I'd eat this once a week. That's the point of the food though at Nat's on Bleeker; this is a place that you can easily eat weekly. Whether you have teenaged kids or just a twenty-something at heart, there's something on the menu that will appeal to everyone.
Service
Eleven Madison Park this is not, but it's certainly on the higher end for Bleeker Street in the heart of NYU territory. Yes, they could have asked if we needed another round more often but everyone here is just nice. Food comes out quickly, drinks a little slower but it all runs like clockwork. Now we just hope that Nat's on Bleeker does some training for its older sister, the original Nat's.
Overall: 7/10
One of the best spots for easy eats in the neighborhood.
Other Articles You'll Like