It seems that to be a celeb nowadays, your resume must have "liquor brand owner trying to sell a company for $1 billion" on it, a la George Clooney. Because, like, who doesn't want a billion dollars? The answer is no one, especially celebs. So, these are the celebs with noteworthy liquor brands, and some of them are actually pretty good.
Clearly, there is a coin to be made in celebrity liquor brands; just ask George Clooney. Since his billion-dollar exit from Casamigos, there's been a slew of celebrities in pursuit of the Holy Grail. Even celebrities who don't drink – here's looking at you J-Lo – are getting in the game. These are a few of our favorite celeb spirits on the market now.

The Celeb: J-lo
The Spirit: Delola
It's almost as if owning a celebrity liquor brand is a prerequisite for entry into A-list celebrity status. Or, are you even a real celebrity without backing a brand of your favorite spirit? Perhaps that's what J-lo was thinking when she started her new company, Delola, even after publicly praising a dry life as important to her success. But California sober can start with one drink, right? J-Lo's Delola makes pre-mixed cocktails with fewer calories and as much abv as a glass of wine. The ethos of natural ingredients and carefree living give Delola a vibe that might demonstrate how J-lo justifies some well-deserved indulgence.
Created in collaboration with the woman named the world's best bartender, three spritzes make up the collection of vibrant, fruity cocktails. There's a Paloma spritz which has a tequila base, a berry vodka spritz, and an orange amaro spritz. And whether J-lo regularly drinks these or not, Delola has delicious cocktails that are designed to make you feel like you're living a J-lo life.

The Celeb: Emma Watson
The Spirit: Renais Craft Gin
Emma grew up visiting her father's vineyard in Chablis. So, a celebrity liquor brand was in her blood. Her gin is a vibrant ode to the region and to her family history in the spirits industry. Renais is actually a collaboration between Emma and her brother, Alex, whose expertise helped create a completely sustainable process. The gin is made of recycled grape products left over from wine production in the region. In addition to making for a responsible choice, Renais also has a unique flavor. The gin tastes of bold botanicals and makes for a celebrity-caliber gin and tonic.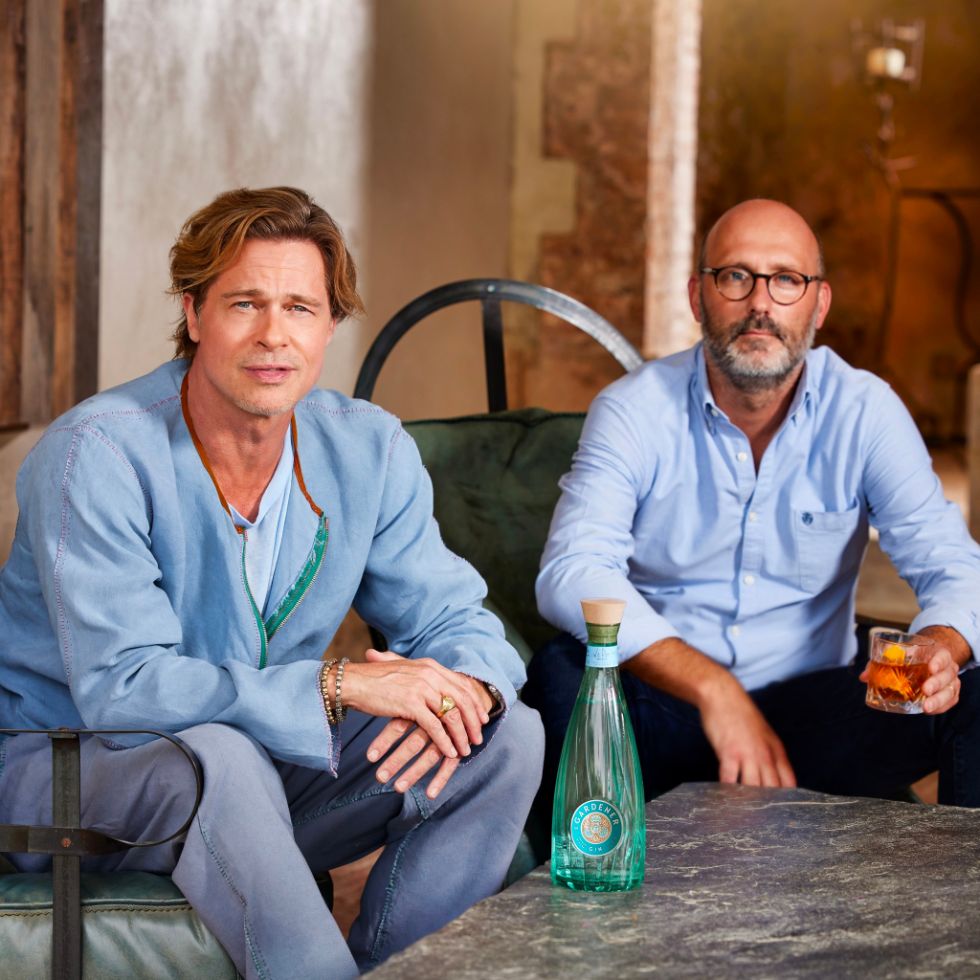 The Celeb: Brad Pitt
The Spirit: The Gardener Gin
Brad teamed up with alcohol experts, Tom Nichol, former Master Distiller of Tanqueray, and the Perrin family to create a French Riviera-inspired gin. The Gardener's London Dry style means it's a good base for all gin cocktails, but its 100% organic French origins give the flavor a bright, botanical edge. Though simple in flavor, the team behind The Gardener set out to create perfection. If there's anything to expect from something Brad Pitt puts his name on, it's that.

The Celeb: Ryan Reynolds
The Spirit: Aviation American Gin
Emma and Brad are bold for coming out with gin when Ryan seems to have already set an impossible standard for celebrity liquor brands. Aviation gin has won countless awards including the highest rating ever given to gin by Wine Enthusiast. Designed to be smooth and balanced, Aviation has a more flavorful finish than other gins on the market which makes it perfect for any gin cocktail. Some say it's too untraditional. But most think he makes a celebrity-caliber gin. And at an affordable price point, it's easy to make a habit of.

The Celeb: Jay-Z
The Spirit: D'USSE VSOP Cognac
Technically, Jay-Z doesn't own his stake in D'USSE VSOP anymore. But after selling it for $750 million to attain a net worth of nearly 2.5 billion, his celebrity liquor brand is still worth noting. The award-winning cognac has a warm, caramel and fig flavor which makes it smooth for sipping. Most people recognize the bottle with its characteristic and intriguing Cross Of Lorraine. But it has more than just aesthetic appeal. The cognac has been aged in one of the oldest houses in the region.
Related Articles