There are few things that can make your house smell as good as roasting a chicken. Inspired by the Sunday suppers in London, we have the secret to making a perfect roast chicken. You'll look like you slaved away all day, but really, it takes less than 10 minutes to prep. Then your oven does the rest of the work. Galavante's Founder Christine Drinan shows you how to roast a chicken that's so easy but will also be the best roast chicken of your life. You will never want to pick up pre-made chicken from the grocery store after you see how easy it is to make at home.
The Inspiration
When Galavante first launched in 2012, Galavante's Founder Christine spent a few weeks in London exploring the city. Yes, there is a lot of mediocre food in London, but there were so many gems and traditions that she uncovered. First, the Brits love champagne to start out an evening, and they appreciate good caviar. There is a whole section at Harrods for both, along with gorgeous prepared foods. A favorite is the smoked salmon mille crepe, which is inspired by Lady M. Instead of a sweet rendition, it's layers of crepes, smoked salmon and creme fraiche, topped with a dollop of caviar and gold leaf.
In addition to the Brits affinity for good champagne and caviar, the Brits also do a family Sunday meal. At the center can be a pot roast, or a roast chicken. This tradition was when Christine became obsessed with how to roast a chicken at home. She entertains a lot, and there's few dishes that make the house smell more delicious than a roast chicken meal.

The Secret of How to Roast a Chicken
First, you want to make sure you have the highest quality organic chicken. This is where ingredients matter. Christine likes to pick her chicken up at Eataly or another speciality butcher like Dickson's Farmstand Meats in Chelsea Market in NYC.
The VIP Treatment
Second, Christine calls this step "The Treatment", as in you give your chicken the full VIP treatment. This may not be for the faint of heart, but essentially you want to get your hands involved. First you heavily salt the inside of the chicken. Second you stuff the cavity of the chicken with onion, orange, lemon, lime and butter. It's this step in how to roast a chicken that's going to make your chicken super flavorful.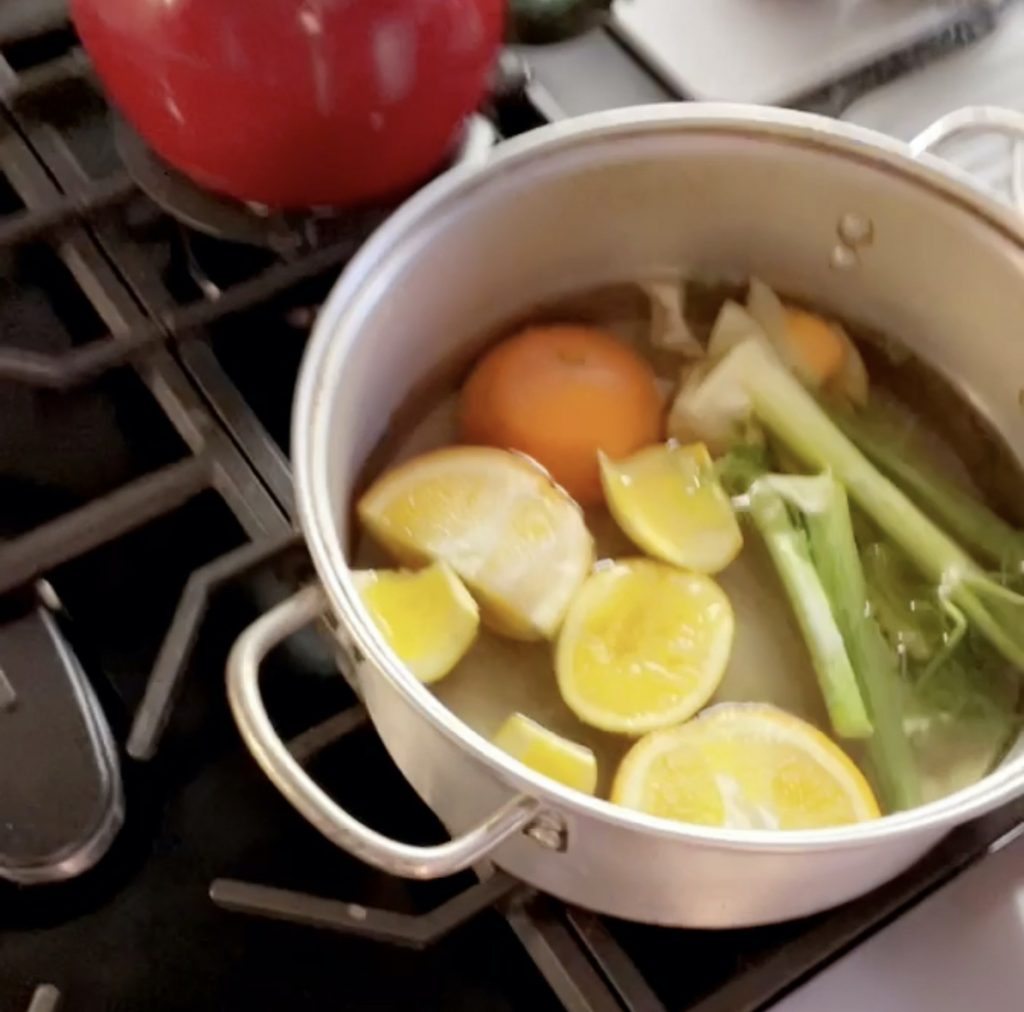 Next, you need to separate the skin from the meat of the chicken, and add butter, butter and more butter. You can also made a compound butter that has rosemary, thyme, sea salt, sage and other herbs. It's this step that's going to make the skin of your chicken golden brown. All of this takes less than 10 minutes, and you can check out Christine's technique on how to roast a chicken on her quick video tutorial. Also note that how to roast a chicken is essentially the same method for how to roast a turkey, so consider chicken your practice round.

Don't Forget the Sides
The sides that go with the chicken are as important as the chicken itself. A creamed spinach, perfect mashed potato and stuffing are always a crowd pleaser. To make something different, also check out Galavante's recipe for Palacinke, which are Austrian crepes. You can serve these on the side and either fill them with your roast chicken or eat them with truffled creamed spinach on the side. 
Other Cooking Videos You'll Like
The Best Green Goddess Dip 
How to Filet a Fish 
The Amangiri Pancake