Narcissism is so baseline nowadays that it's not even a disorder. But some events show us in the most spectacular ways that we may not be the center of the universe. Just leave that to the skies for the rest of this year. A solar eclipse known as the Ring of Fire and a spectacular meteor shower are all in store right in your backyard.
With all that's going on on Earth, it is nice to focus our attention elsewhere. And, no, this isn't about venturing to space, although maybe one day we will be writing about that. For now, you can imagine you are going intergalactic simply by looking upwards. This December, the Geminids Meteor shower, the strongest shower of the year, will light up the sky from late November to December. We've found the best places in the world for you to travel to see Geminids.
Northumberland, UK
London is good for many things. Stargazing is one of them. The first International Dark Sky Park in England has such little light pollution that you can see the Milky Way from almost anywhere in the park. Also, England is a cool place to visit for stargazing because there are so many other cool activities to do near the park.
Many options for accommodation existed well before light pollution was ever a thing. The Georgian, Edwardian, and Elizabethan castles are also nearby to the park, as well as the coast, which means there are additional cool sites. Doxford Hall, an exquisite Georgian mansion also has a spa and luxury English roast dinners, as well as afternoon tea.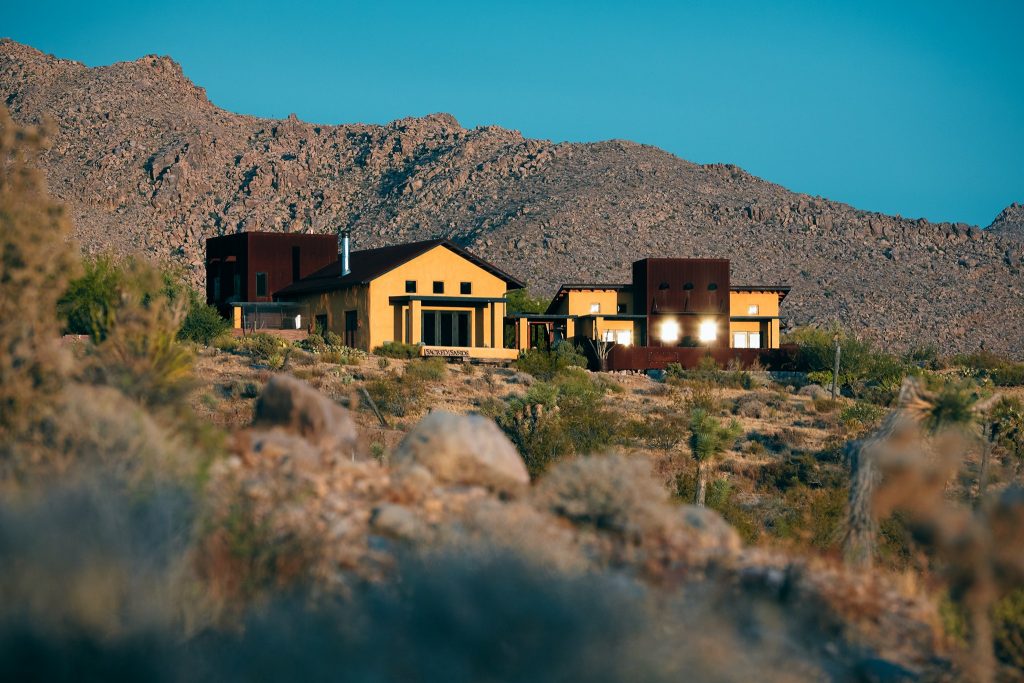 Joshua Tree
Joshua Tree is the West Coast's favorite international dark sky park, where one can view endless stars. And, in December, 4:30 PM sunsets make for some of the longest viewing hours. You can head to Cottonwood campsite, which is towards the Southwestern edge, to find the darkest place.
And when you travel to see Geminids, stay at Sacred Sands, a luxury B&B in the heart of the artsy Monument Manor neighborhood. The private, architecturally beautiful accommodations offer intimate proximity to the desert, with cool animals and cacti. Built with adobe, the villa is completely eco-friendly and cool — like a true oasis in the middle of the desert.
Finger Lakes, New York
Our backyard Geminids viewing destination is Finger Lakes. The region upstate has the least light pollution among areas near NYC. On clear nights, sky observatories and lakeside viewing locations offer an unmatched ability to catch shooting star views. Finger Lakes is also great for activities, with snow-oriented activities, as well as wine tours.
When you travel to see Geminids, stay at Rowland House, a luxury villa enshrouded in ancient trees and with a Grecian temple. The destination also has onsite restaurants as well as a spa. Relaxation can't be beat.
Zion National Park, Utah
A winter road trip might not be what you're thinking of for Christmas this year, but hear us out. Zion National Park has some of the most awe-inspiring natural landscapes and the best places to view Geminids. If you're a skier or you love the snow, even better. Plus, designated stargazing tours will get you the best views there are.
When you book your travel to see the Geminids meteor, consider Open Sky, one of the most luxurious camping experiences that exists. Heated tent-like accommodations make it feel like you're on safari, while you relax by your fireplace and sip on some hot cocoa.
Related Articles
Amangiri: Your February Goal Destination