There are a few movie stars whose vacation spots are pretty much a bucket list of beach vacations. It's no surprise that among them is Megan Fox, who may know a thing or two about rocking a swimsuit. Fox has some outstanding island destinations on her travel list. We're willing to bet that her upcoming wedding will be a beach affair as well. So here is the ultimate guide for those who wish to travel like Megan Fox.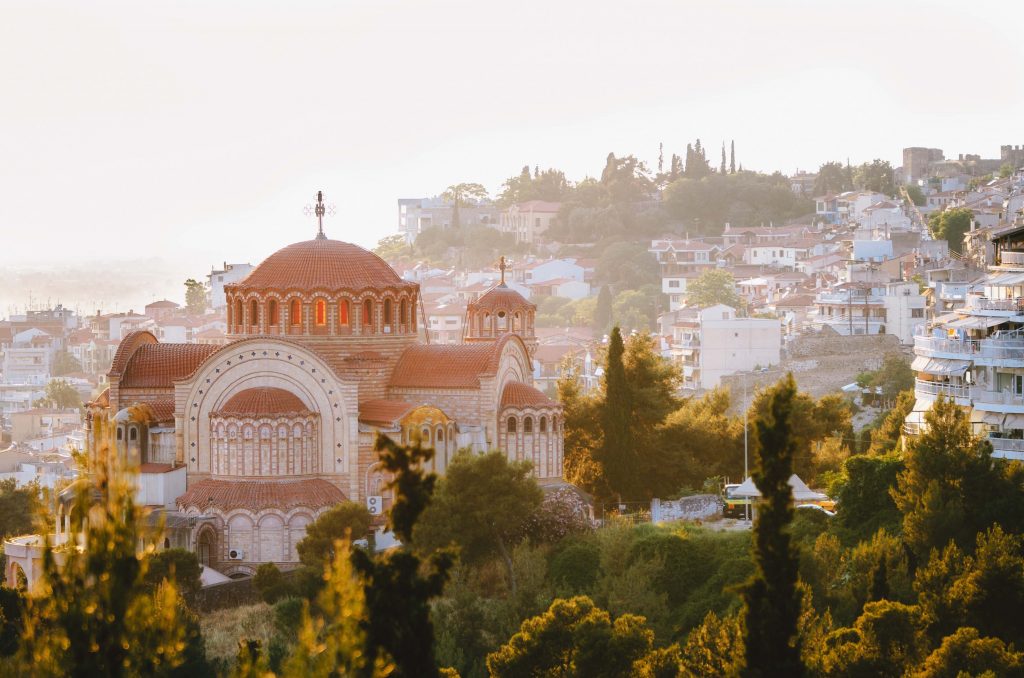 Thessaloniki, Greece
Megan and Machine Gun Kelly have been almost everywhere in Greece. They're known to enjoy the sun in Santorini and party in Mykonos. But it was a whole family affair when they took to Thessaloniki for a shopping spree. Megan picked up some unique Grecian accessories from small artisans. Stars like Megan Fox need to stand out, and Thessaloniki is the perfect place to curate a style worthy of the stars.
Where to stay: Amanzoe

Lake Como, Italy
Megan and MGK are making an engagement honeymoon a thing — and we can get behind it! After the famous proposal, the couple headed off to Lake Como to spend some quality time, just the two of them. It's hard for movie stars and musicians — and especially movie star / musician couples — to get alone time, so our duo set sail on a boat. The natural beauty of Lake Como is perfect for taking peaceful rides through the water. Megan and her beau went during off-season, because Lake Como is beautiful even when it gets chilly out. Bonus: You just might need a full-length fur coat like Megan.
Where to stay: The Grand Hotel Tremezzo (or here)
Puerto Rico
For the famous proposal, Machine Gun Kelly got down on one knee at a luxury Ritz Carlton resort in Puerto Rico. Under a Banyan tree, the couple had an intimate moment in idyllic surroundings; then they shared the video on social media. According to Megan, they drank each other's blood after she said yes. If you're Megan and MGK, we suppose it makes sense? Or you can just enjoy the warm weather and the beaches in Puerto Rico, and stick to more traditional libations like Chichaítos or Piña Coladas.
Where to stay: Ritz Carlton Dorado Beach