Everyone needs a little mind candy. Enter in the lifestyles of the rich and famous, best represented by their lavish nuptials. Castles, diamond tiaras, $130,000 in champagne and caviar. How's that for a start? These are the most lavish celebrity weddings and experiences that only a whole lot of coin can buy.
Couple: Nick Jonas and Priyanka Chopra
Location: India and the United States
Details: It isn't enough these days to have just one wedding, especially when you're a high profile multicultural couple. If you've ever been to an Indian wedding, you'll know that there are days, if not weeks, of celebration. The whole shebang cost around $800,000.  So yes, this is one of the most lavish celebrity weddings.  And of course, a woman of such stature could not get married at anywhere but the Taj Umaid Bhawan Palace in Jodhpur which is a 26 acre palace. The bridal party also may have been a red carpet.  The Jonas brothers and Joe's wife Sophie turner played starring roles along with other stunning celebrity friends.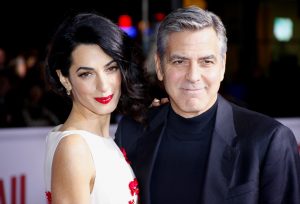 The Couple: George and Amal Clooney
Location: Venice, Italy
Details: These days, a trip to hotel Cipriani in Venice may be a once in a lifetime opportunity, let alone a wedding. But for the world famous couple, the famous hotel was the $4.6 million destination. In addition to a classic garden ceremony, the couple threw an oppulent reception where they paid $250,000 alone for flowers and $160,000 for top of the shelf alcohol.  We are certain that included Clooney's tequila company, Casamigos.  He and partner Randy Gerber recently sold the brand for over $1 billion.  Sure that helps a bit with the diapers for the twins.

The Couple: Justin Timberlake and Jessica Biel
The Location: Puglia, Italy
The Details: If you're a power couple like these two, weddings aren't just nuptials, but entire, week-long affairs. Justin and Jessica tied the knot in Puglia at the Borgo Egnazia resort where they spent an entire week just partying with close friends and family. But the festivities certainly come at a hefty price, as the days-long festivities clocked in around $6.5 Million. The icing on the cake, however, were the personal touches, including when Justin serenaded Jessica as she walked down the aisle. Rumor has it grown men were crying. We wonder whether that included celebrity guests like Jimmy Fallon.
The Couple: David and Victoria Beckham
The Location: Ashford Castle, Ireland
The Details: The Beckhams make it into the Hall of Fame as far as weddings go, and not just because they got married in a castle.  Ashford Castle, to be exact, which is probably the most beautiful castle in all of Ireland.  (And there's lots of competition.)  The Beckhams are the longest running couple on our list, and are #couplesgoals.  In 1999 it was a pretty radical act to show up to your own wedding not in white, and yet, that's just what Victoria did. After wearing a custom Vera Wang moment to the ceremony, she changed into an ever-iconic show stopping purple dress which perfectly matched David's evening suit. But their avante-garde style didn't confound their near divine regality. They were married at a royal approved castle which hosted their very royal guest list.