Any guesses on what the most-watched show on TV is? Well, it's Yellowstone, a neo-Western drama starring a guy you may have heard of. Kevin Costner is no stranger to the theme of the great outdoors. And apparently his show has inspired a slew of East Coasters to go out and buy a ranch. A bit extreme, yes, so here are some spots where you can just vacation like Kevin instead.

Yellowstone National Park
We'd be remiss not to mention Yellowstone as a destination for anyone looking to live like Kevin. If you've seen the show, then you have marveled at its enormous mountainscapes. Year-round, the parklands of Idaho, Wyoming, and Montana draw visitors looking to hike, ski, and simply bask in the wonders of Yellowstone. This year, with season five of the show just around the corner, you can actually visit the famous Dutton Family ranch that Kevin's character, John Dutton, the head of a powerful cattle-ranching family, spends all his time protecting.

The Dutton Family Ranch
Before there was Yellowstone, there were the Salish and Nez Percé native tribes who lived in the area. In the 1950s, Chief Joseph Ranch was named after the Nez Percé chief who once occupied the land with his people. Today, the lodge is part film site, part family home, part vacation rental. If you watch Yellowstone, you'll agree that the lodge represents more than just a setting for the show. True to the real history, the ranch represents the legacy of a 104-year-old property. In being undeveloped, migration land and a Paramount set, the ranch was owned and built up by glass tycoon William S. Ford. At the time, it was an apple orchard.
In the early 20th century, the architectural firm Bates and Gamble built one of the greatest American Western log structures, the Ford-Hollister Lodge, which was featured in Architectural Digest. Who knew the premises would eventually bring a fictional drama to life that mirrors struggles about land encroachment, going back generations.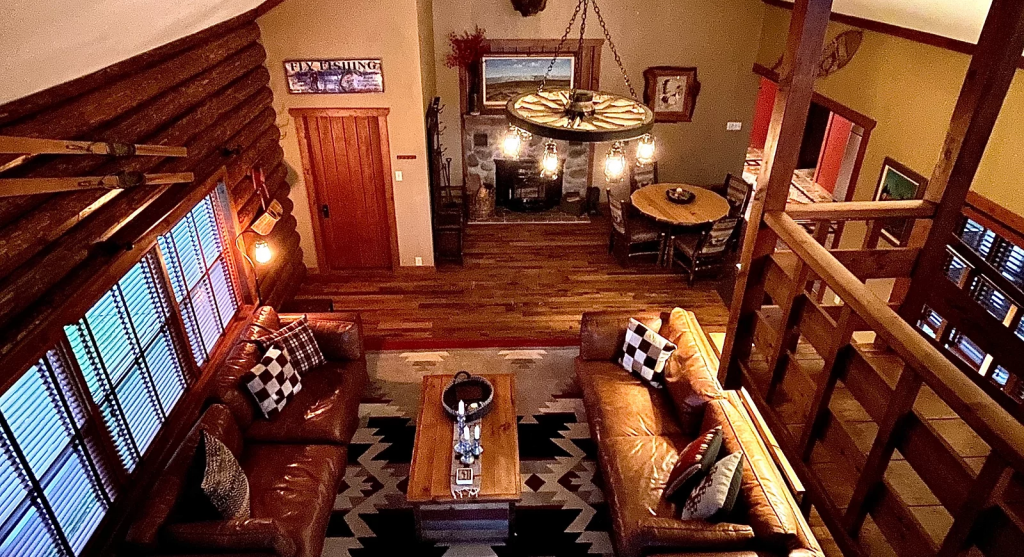 Lee Dutton's Cabin
In season 2, Kevin Costner moves into his son Lee Dutton's cabin after his offspring's passing. Built in 1916, Lee's Cabin is 50 feet from the main lodge and has 360-degree views of the Bitterroot Valley and the Sapphire Mountains. Theres a main bedroom and bath on the first floor, and two queens and two twins in an upstairs loft. There's also a full kitchen and a closed-in porch for cooking and dining.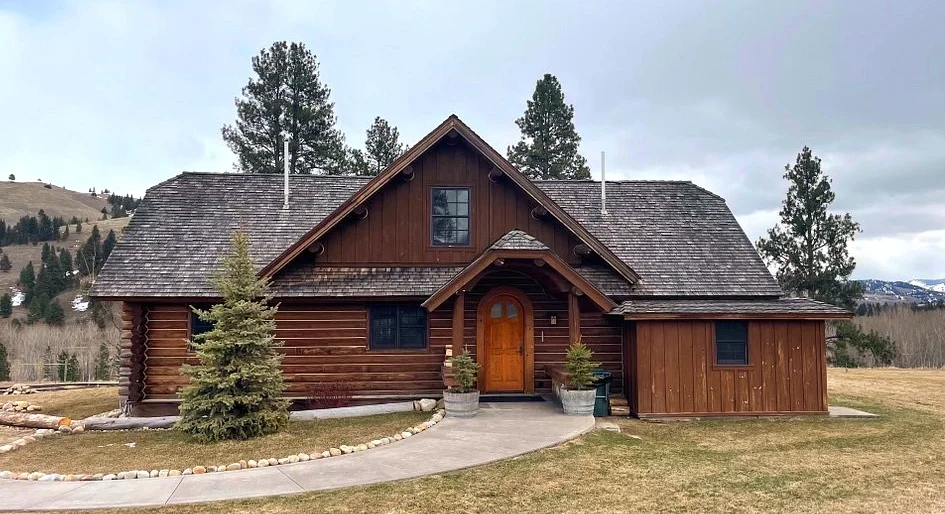 The cabin is the scene of an intense and vulnerable portrayal of acting by Kevin. For those who loved him in  Field of Dreams or The Postman, it could be a spiritual experience to embody a space where Kevin devoted so much time and energy.
Rip's Cabin
It's a treat to bunk down in ranch-hand Rip Wheeler's Cabin (now John's son-in-law in Season 5). Also called the Ben Cook Cabin, it looks out over the rolling hills and distant mountains. A primary bedroom and bathroom are located on the first floor, and there's a twin loft upstairs. The layout allows for eight guests to stay comfortably. A full kitchen and outdoor grill make this the cabin to entertain in. Rip's Cabin also has the better living area for snuggling up with a cup of hot chocolate.
Taking a Trip Into Town
The ranch is located in Bitterroot valley. As one might expect, the valley is home to small towns nestled in the mountains. The culture lends itself to endless outdoor activities, from hiking to fishing to mountain biking. Small towns like Hamilton have farms, museums and art galleries — all with beautiful views.
Like in Yellowstone, the towns are legacies of mining communities and early settlements that grew during western expansion. The richness of the land has always been recognized, and today the towns are artsy with cool coffee shops and restaurants as well.
If you're staying at the ranch, it's easy to travel just a few minutes south for a nice lunch out. The Spice of Life Café offers a creative and upscale menu. Most locations are steakhouses and diners. But just because they're more rugged does not mean they aren't as good. The valley is the perfect place for farming, and most food is local and farm fresh.
FAQs
Q: Can we take a tour of the ranch?
A: Yes, all guests will be taken on a tour of the entire grounds with details about the filming of the show. These tours are in -depth and also are a privilege of staying at the ranch. Tourists who are not guests cannot take a tour.
Q: How do you get around?
A. It's highly advised to rent a car.
Q: Is it a family-friendly destination?
A: In case you got your kids hooked on Yellowstone, it'll be amazing for them to experience a real movie set. Given the content of the show, kids might not yet be fans. They will, however, fall in love with the ranch — and they are welcomed. And in the event you have horses, you can bring them too! There are barns where you can put up your horse as well.
Q: How do I book a stay?
A: Galavante can help you book your cabin. Drop us a line at [email protected]
The Dutton Ranch Information:
Address: 125 Appaloosa Trail, Darby, Montana 59829