There's something about Maine and summer that seem to go hand in hand. Maybe it's the lobster rolls. Or the blueberry pancakes. Or Patrick Dempsey, who is a summer resident. Maybe, just maybe, it's just those damned cute inns that completely transport you away from everyday life. Let's road trip; these are the top 5 best inns in Maine.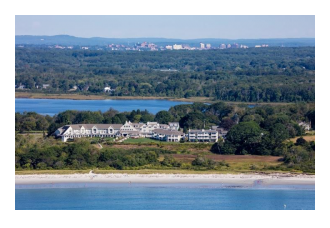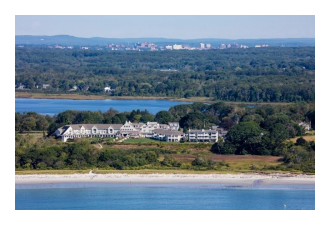 At the Inn by the Sea, you have close proximity to the beach, and town, and room to spread out with the whole crew. Located mere minutes from Portland, you're in the heart of the upbeat Portland culture. This hotel is the place to stay this summer and even the fall. This luxury inn is part of L.V.X collection of Preferred Hotels and Resorts, and it gets you right on the beach. Whether you're with the family, or it's just you and your sig other, Inn By the Sea provides accommodations which can house the whole quarantine pod.  It's easily one of the best inns in Maine.
The Rooms
As  you can imagine this inn is far from being the run down beach shack rental families might find in the state. Two bedroom suites offer seaside views with private entrances and they don't skimp on the luxury. The Cove suites' and main inn have fully separate entrances and exits.  King sized beds and full hotel amenities and fully stocked refrigerators make this inn feel like an upgraded home away from home.
The Food
The best part of this 5- star stay isn't even the AAA Four Diamond Award, or the equally as prestigious fine dining at their Sea Glass restaurant. This is the place to go for special occassion dining.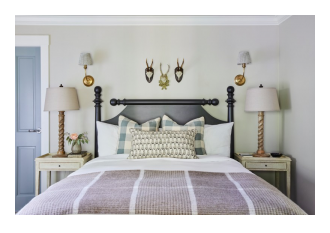 The town of Kennebunkport, is one of the best places to be for that true New England experience.  It makes sense that it would have one of the best inns in Maine. But while you're staying in a rustic, beachy place,  you still need something upscale to return home to. White Barn Inn has 5-star cottages, along with five-star fine dining.

The Rooms
This is no Airbnb.  At the White Barn Inn, you have all the comfort that comes with your own private cottage, along with modern technology and luxury services. White Barn Inn has been a landmark for 150 years, but the estates are all updated.  Rooms have gorgeous modern open layouts, private patios, and pool or river side views. Known for being sophisticated and secluded, these restored cabins are the best place to spend a romantic weekend. Or alternatively a much needed summer long stay with the fam.

Food
We mentioned you're a walk away from town, but onsite you are privy to one of Maine's best spas and spots to eat breakfast or dinner. Their lobster rolls are renowned; you can go classic or opt for a caviar and truffle version.  Or, opt for one of each.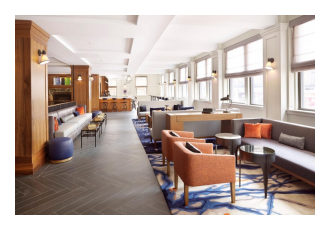 When in Portland, you may want the city experience, because the city is darned cool.  There's no better place to find your inner coastal urbanite than in the converted Portland Press Herald building from 1923. This hotel perhaps isn't the most super lux resort, but it is a lovely stay.  What it lacks in its fifth star, it makes up for in its factor modern vibe and great location in town.
The Rooms
When it's you and a friend, you won't be spending much time holed up in the room, so smaller sizes won't matter. But have a wander around because the hotel has kept remnants of the crazy cool written history that happened in the very rooms you're staying in. Also reflective of its deep artistic roots, Press Hotel even has its own art gallery featuring talented local artists for your perusal.
Food
Though you're going to want to head out to one of Portland's incredible award winning restaurants for your meals stop beforehand at the Inkwell bar. It's set in the old newsroom, and the service couldn't be more welcoming.  After all, it's always good to have a nice bar in your hotel.
The major selling point of Press is that once you do make it out onto the town, you're just a short walk away from Old Port. This area is home to some of the best shops and restaurants. And with its 19th century architecture and cobblestone roads framing the city, it feels like stepping back in time. And yet, come night time, the equally modern city buzzes with clubs and restaurants, and you're in the center of it all at the Press.  Though Press is a more 4 star experience, it's still one of the best inns in Maine.
Want to vacation like the Rockefellers? Camden Harbor Inn once served as the spot for 19th century nobility to relax and enjoy both the opulence of a 5 star hotel, and the natural luxuries that come with Camden. Located off of the exquisite rocky coast, your views are not just typical of coastal Maine, but rather exceptional panoramic views of mountains, shining seas, and lush islands in the distance.  Camden is a gem of a place, and Camden Harbor Inn is one of the best inns in Maine.
Rooms
The hotel features everything you'd want from a b+b experience except completely tailored to you and your family. With 20 rooms and suites and private houses, you can come stay with friends or family, or anyone you want. Each guest will enjoy rooms big enough to feel like they're at home. While Camden is great for a weekend, road trips to Acadia and nearby Portland are a must and make Camden hotel a perfect stay for up to a week. We're not kidding, if you want lux, this is where you're going to find it.
Camden Harbor Inn not only aims to give you a nice place to stay, but is here to revamp your entire way of life. When you come here, you can count on the full New England experience tailored to you and your lifestyle, complete with bespoke amenities and mocktails for the kids.
The Food 
Picture waking up to breakfast with champagne from Natalie's before your sunrise beach walk and relaxing trip to the spa. And though you'll definitely be checking the nearby food scene in both Camden and Portland, the hotel's award winning farm to table fine dining restaurant, Natalie's, is a Maine staple and an absolute must for dinner.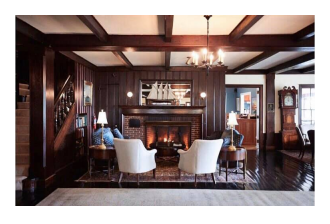 Old world charm and leisure are the MO at Blackpoint Inn where Portland's elite used to relax and enjoy the miles of open sandy beach. There's a reason why Blackpoint is one of the best inns in Maine. They may call themselves a classic Maine hotel, but though unpretentious on first impression, Blackpoint upholds some of the most impeccable service and charm. Located minutes from Portland, Blackpoint Inn is near some of the best art galleries, museums, boutiques, and restaurants, so after you've spent your day on the beach, you can come back for a quick rinse in the pool and then venture out around town with your fam.
The Rooms
The over 25 rooms at the hotel offer singles, connecting rooms, and larger suites with ocean views which suit any size party you want to bring along.  The hotel itself is impressive.  We're talking a grand piano in the entryway and coastal views only fit for one of the Astors. Although, despite being historic, the hotel has been through countless renovations, and now is fully high tech and even completely green (we're talking a geothermically heated pool).
For those lazy end of summer beach days where the sunburn is too painful to put on real clothes, you don't have to leave the hotel. Activities at the inn include yoga on the lawn, relaxing by the pool or the massive fireplace hearth, en suite massage, or bike riding and hiking the Prouts Neck Cliff Walk.
The Food
And of course, this is Maine afterall, so complimentary breakfast is served daily in the lobby. At the end of the day, again, we recommend one of the award winning food spots just minutes away in Portland, but the onsite restaurant, The Chart Room, is a great option for casual fine dining specializing in Farm to table Maine classics and is complete with that unbeatable view of the coast.