What can you do with two martini glasses, packing tape and three serving dishes? Well, if you stick with us, you can make yourself a tiered seafood platter. Or cupcake stand. Either way, you're going to feel like MacGyver with this entertainment hack.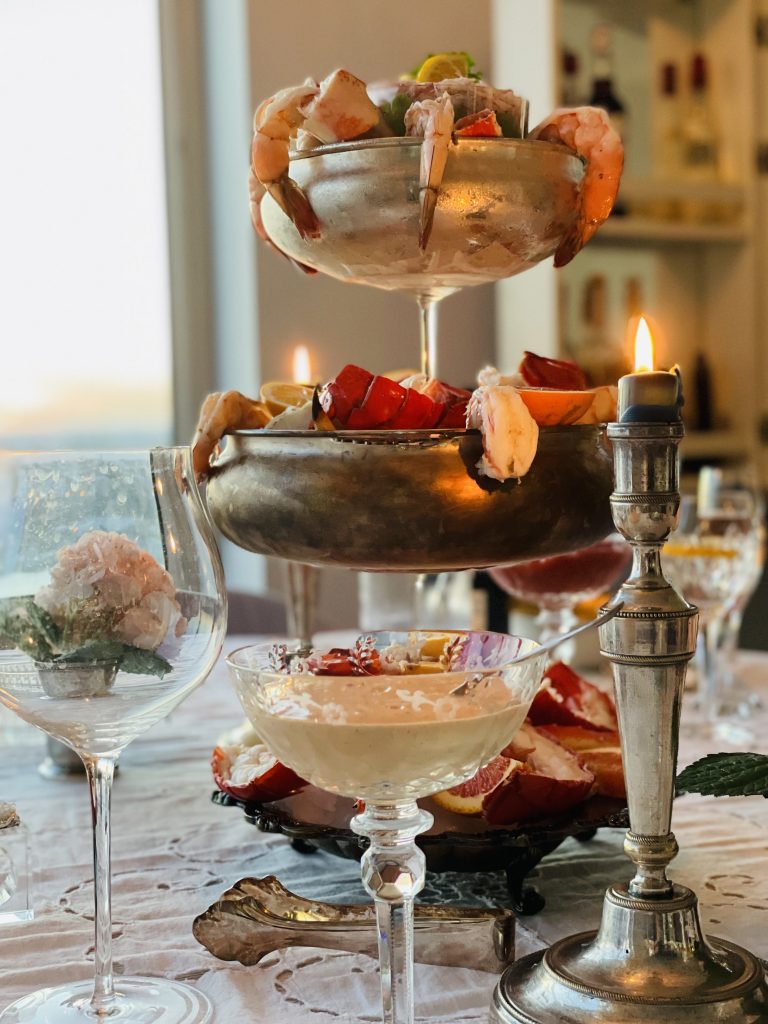 The Grand Seafood Tier 
There's little at is as impressive and sets the party tone than a grand seafood tier.   Lobster, caviar, king crab, jumbo shrimp cocktail, oysters and clams – yes it is decadence.  But this grand plateau, as the French call it, is not just for restaurants.  You can create this right at home.   Also if you aren't a culinary god or goddess in the kitchen, this is the dish that you don't need to cook.  It's all assembly, starting with the platter itself.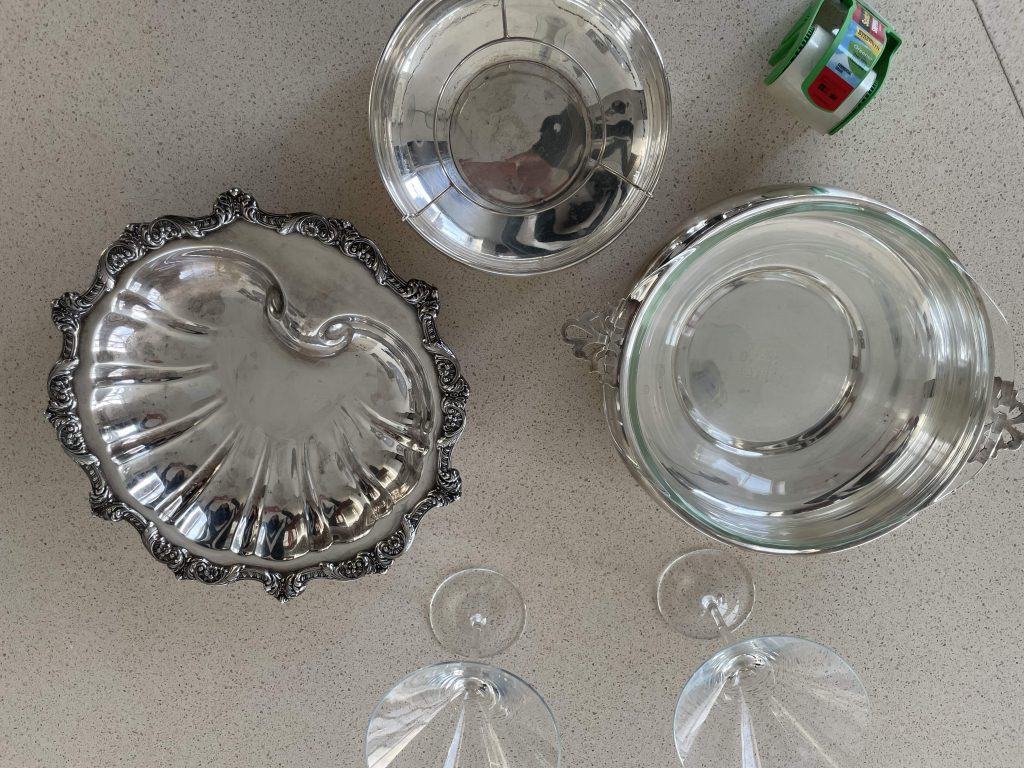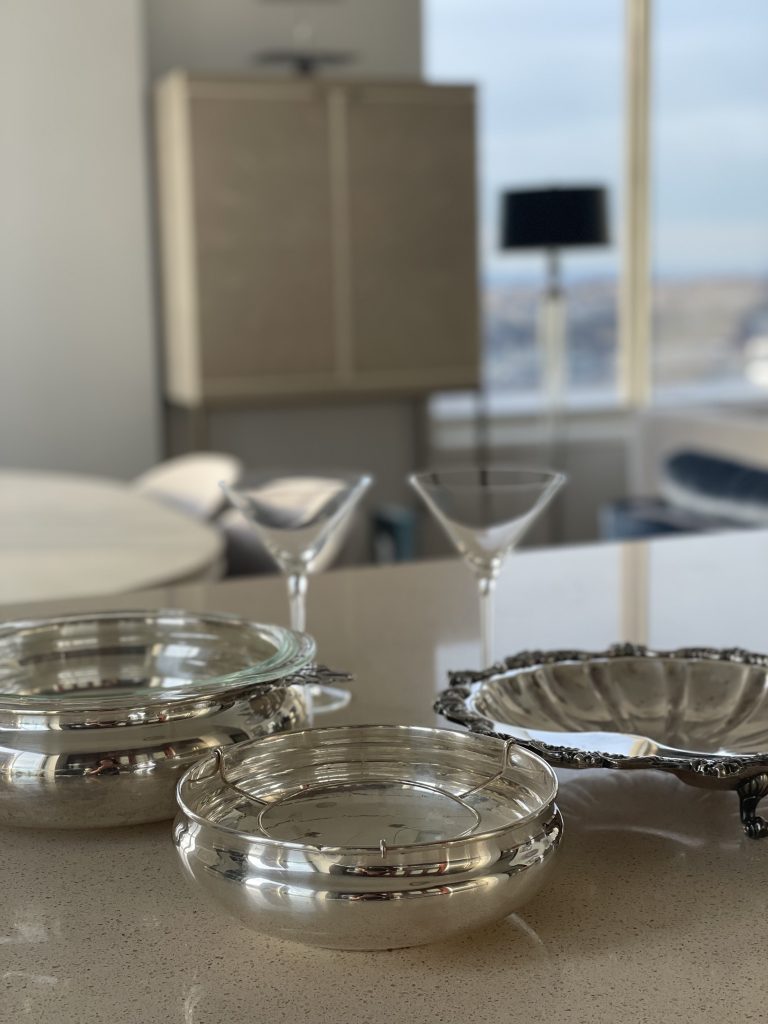 4 Items You Have in Your Kitchen 
The grand seafood platter is impressive because of its height, in addition to what you serve in it.  To crate the platter itself, all you need are 3 serving dishes, two martini glasses and some clear packing tape.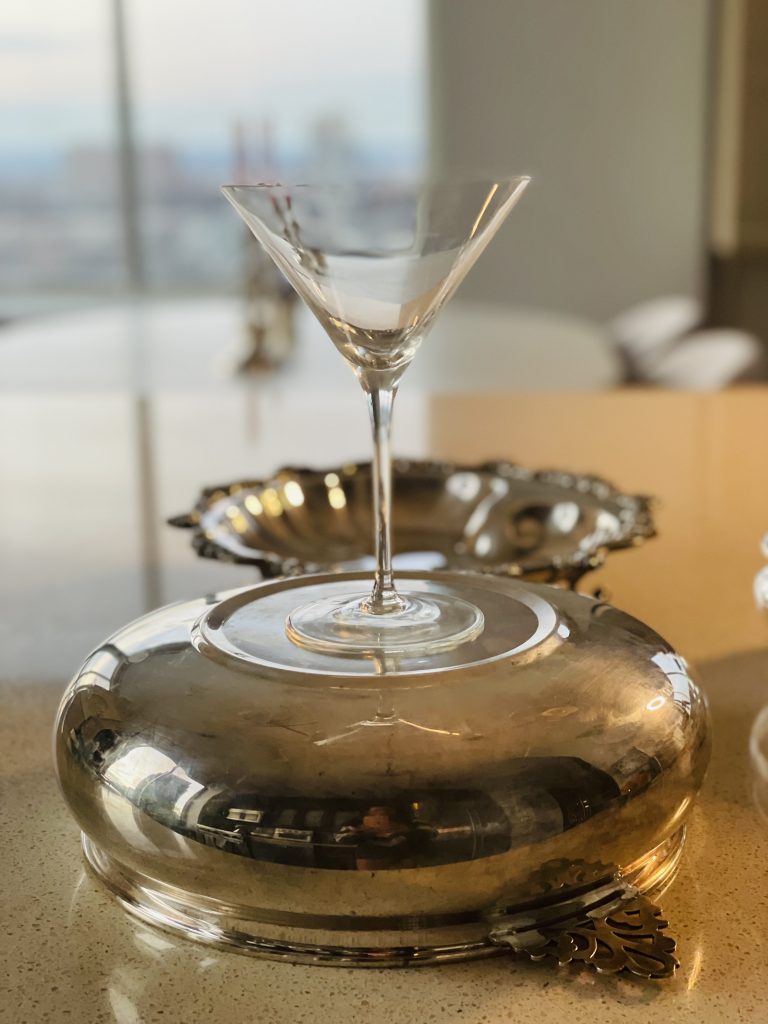 Step 1:
The fun of this is you can mix and match platters from your kitchen.  They just need to be able to hold ice, because you want to keep your seafood chilled.  The base of your seafood platter should be the heaviest and most sturdy dish.  From there, take the middle tier dish and place it face down.  Take your martini glass and center it up-side in the center of the dish.  Take it down securely with your clear packing tape.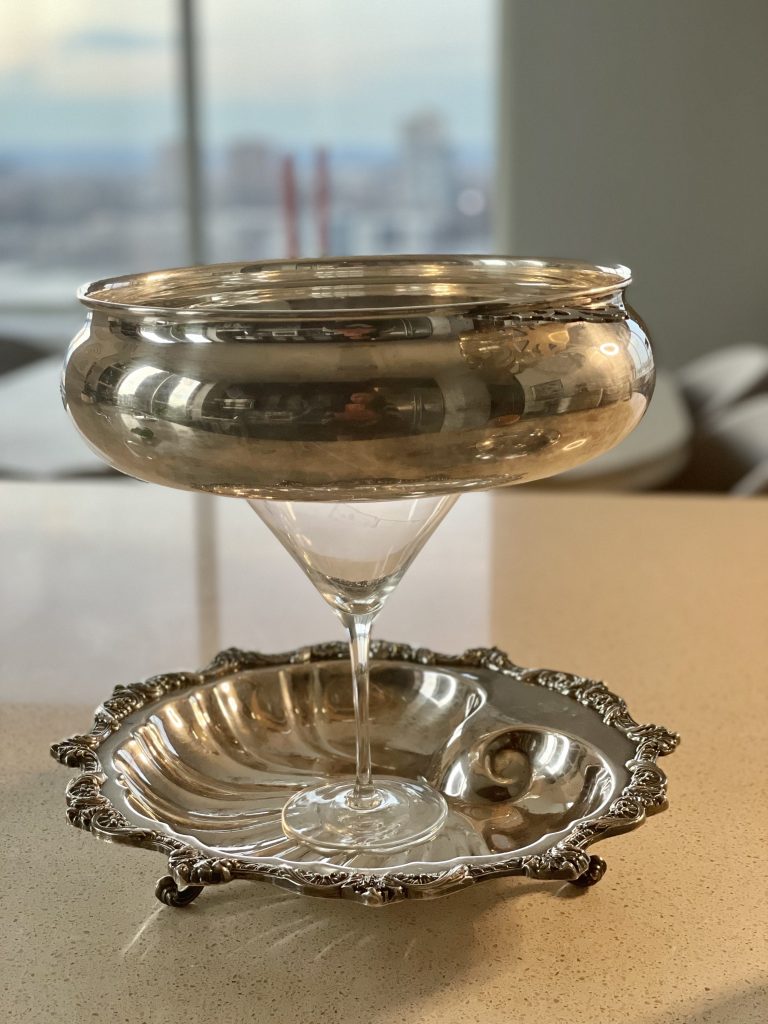 Step 2:
Next, flip your second tier from Step 1 above and place it in the center of your base dish.  Take the martini glass to the dish securely.  This is especially important because you will fill this part of the tier with ice.  As the ice melts, it may loosen the tape, so use a little extra on this step.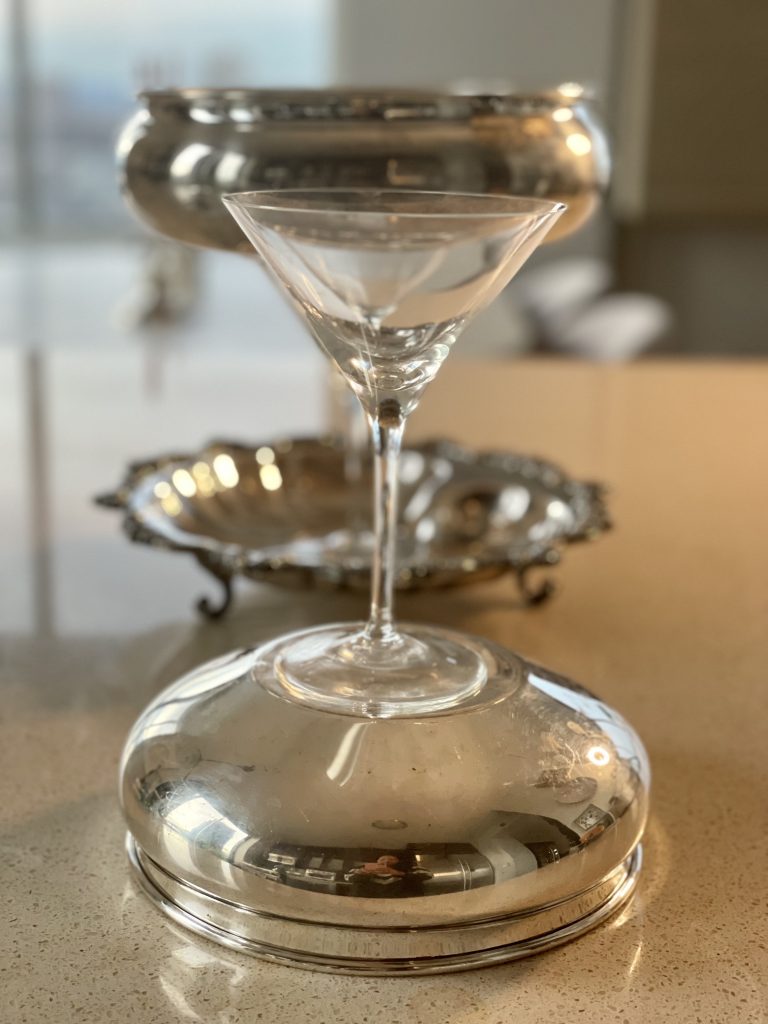 Step 3:
Take your top tier dish and flip it face down.  Place your martini glass in the center of the dish right side up, and tape it down.

Et Voila
Take your top tier dish and flip it right side up.  Tape it to your second tier securely, and voila, you have your own grand seafood tier.
Now it's time to assemble the seafood.  A few tips that will ensure success:
 Use crushed ice.  This will hold the seafood better and will also present more aesthetically.
Use lemons and limes to make it colorful.
Place shrimp on the edges of the dishes so guests can easily grab.
Serve with mustard sauce and cocktail sauce.
Place on a trivet as the ice will have condensation and you want to preserve your table.
Don't forget the drinks.  Besides champagne, a Paper Plane cocktail with Harlem Standard bourbon goes beautifully with your seafood tier.