Work from home? That's so 2020. The new year brings the opportunity to work from where you want, on your terms. If that happens to be within 300 feet of the best shoe department in NYC, well, even better. Saks (as in the department store) is in the office space business now. And it's cooler than we thought.
The Details
If the pandemic has taught us anything about work, it's that we can do it from anywhere. But instead of settling for our bedroom offices, it's time to make work as glam as it can be. You know how it goes, look good, feel good. Well how about work good. After the fall of Wework, we were waiting for the next communal work space to open up, and Saks office space has exceeded our expectations.
SaksWorks is far from a glammed up version of the fallen workspace empire. With the Wework management team onboard, Saks is revamping the whole platform, landing somewhere in between Soho House, your rich friend's living room and your actual office. The members only space will be derived from as much luxury as their stores, with fancy fixes such as hydroponic gardening. The experience feels almost completely juxtaposed from what we think of as work in the first place. That is, that which brings forth relaxation, connectivity, and wellbeing. But ultimately, the Saks office space provides the large wooden tables and soft ambient music that we so missed from our favorite workspaces prior to the pandemic.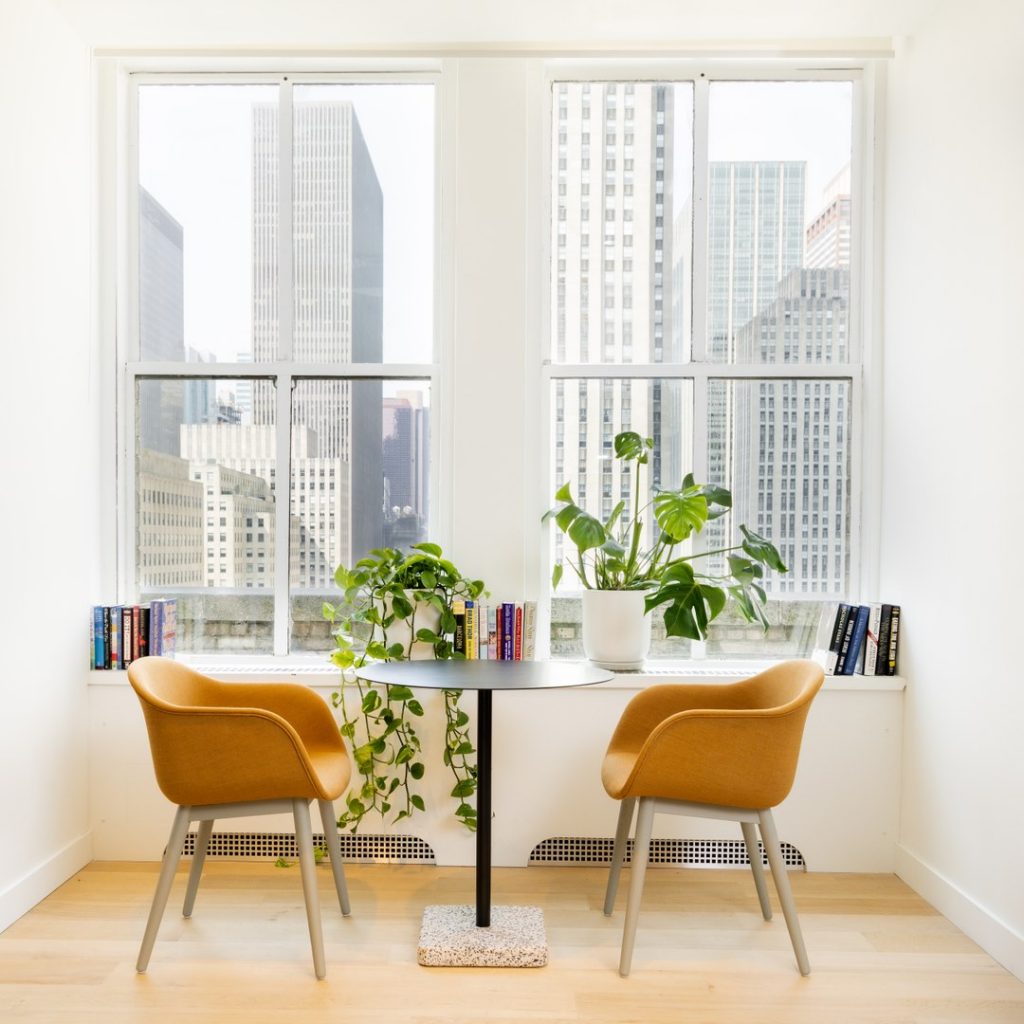 The Legacy of Saks
The team at Saks has been revolutionizing customer experience since their conception, creating a stress-free and personalized department store shopping experience. Instead of wrestling through tightly packed clothing racks, and waiting for hours to find out that they don't have your shoe size, Saks wants you to feel as if the world of fashion is at your fingertips. all you have to do is relax in their private, velvet upholstered waiting rooms. In other words, they know what you're looking for in an experience, and upped the game when you didn't know it was possible. 
For the new Saks office spaces, they know you are tired of being inside your house all day. Even the nicest apartments become cramped when you're there 24/7. But they also know that you're not totally ready to give up your couch, and your new lunchtime workout routine. They want to make sure you're well fed and caffeinated enough, and that your mental headspace is optimal. 
What's it like?
Their spaces are plush and comfy, like your favorite coffee shop. They also have a gym and spaces to shower and take a sauna for those particularly stressful days. But they don't just stop there. Client calls can be taken in their restaurants, or during hair and beauty treatments. And a nightly evening stretch session will take the edge off (if looking for something healthier than one of their cocktails). When zoom calls become too tiring, there are private rooms to rent out for team meetings. And the whole space is completely maneuverable and filled with greenery to ensure the most flexible and healthy work environments. 
Ultimately, however, what Saks office space does is remedy the common ill that runs across all post-pandemic work: too much solitude. In their vaccine mandatory members only environment, fear of new variants should be somewhat alleviated. Workers across industry and company can enjoy routines together, whether that is morning team workouts followed by breakfast meetings, or weekly tea time blowouts. The all important small talk that was obliterated during lockdowns will return in full force. Of course, for those that prefer, the private offices offer a luxury space to girlboss independently. But for most of us, the new Saks offices will be the solution to our malaise. 
Locations:
Their new spaces will be located in Manhattan at the Flagship store, downtown at Vesey Street and Brookfield place, in Manhasset and Westchester NY, and Greenwich CT.