Whoever said to stop and smell the flowers must have been in Provence. We're in the depths of summer, but this is still the one place in France that's relatively unspoiled. There's of course always a time and a place for $1k seafood towers and free-flowing bottles of Cristal. But it's amazing what happens when you take away the mega yachts, nightclubs, and beach scene. So, what are you left with? Well, in this case, you have the countryside of Provence. There are a few places in France that could be 50 years ago if you didn't know better. Here, life is about pure landscape, quaint towns, and cafes where you can literally sit all day. There are also vineyards, olive oil farms, and a pace of life that makes you want to stay forever. We can't forget about the flowers either. And yes, you should stop to smell them.
When you're traveling to Europe for the Summer the last thing you want to hear is an American accent. With places like Portugal, Italy, and Spain inundated with tourists, what you need is an authentic reprieve from the outside world. A place where you're close enough to the action but also have an abundance of privacy and beauty. In Provence, you are surrounded by charming villages, incredible gastronomy, and wine, as well as inspiring landscapes. There's a reason that both Cezanne and Van Gogh spent long periods of time painting in Provence. Plus, you can always head to the southern part of the region and lay on the beaches by the Mediterranean. If you're looking for a break in the countryside where you can relax and enjoy some natural beauty, head to Provence. Here are our top three places to stay during your Summer reprieve in Provence.
La Bergerie
La Bergerie is a luxury villa located between the Cote d'Azur and Provence. It's perfect for those who want an additional level of privacy and intimacy during their vacation. The villa sleeps twelve and includes six bedrooms and six bathrooms. The interior is spacious, with a large poolside terrace that features French windows. Throughout the villa, you will find a professional kitchen, a living room, a cinema room, a lounge, and a laundry room. The outside has beautifully designed gardens, a large swimming pool, a pool house, a barbecue kitchen, table tennis, and spaces for outdoor activities. The villa also offers a team of staff that includes chefs, a house manager, hostesses, housekeepers, and concierge service. In addition to the main villa, there is a guest house on the property which sleeps an additional four people.
Although La Bergerie is in a rural location it is only thirty minutes from the French Riviera. The villa is situated on the grounds of the Terre Blanche Spa and Hotel Golf Resort which gives it access to the many facilities and restaurants. The villa is also close to the French villages of Fayence, Seillans, and Caillian each with its own distinct feel.

Terre Blanche Hotel Spa Golf Resort
The Terre Blanche Hotel Spa Golf Resort is set on 750 acres of stunning landscaped grounds. Situated thirty minutes from Cannes and just forty-five minutes from Nice airport it makes for an easy getaway into the countryside. The hotel creates the ambiance of a country club and has 115 villa-styled suites spread throughout its grounds. These accommodations come in different sizes and include either a terrace or a balcony. Some of the more expensive options also have their own gardens, private pools, and jacuzzis.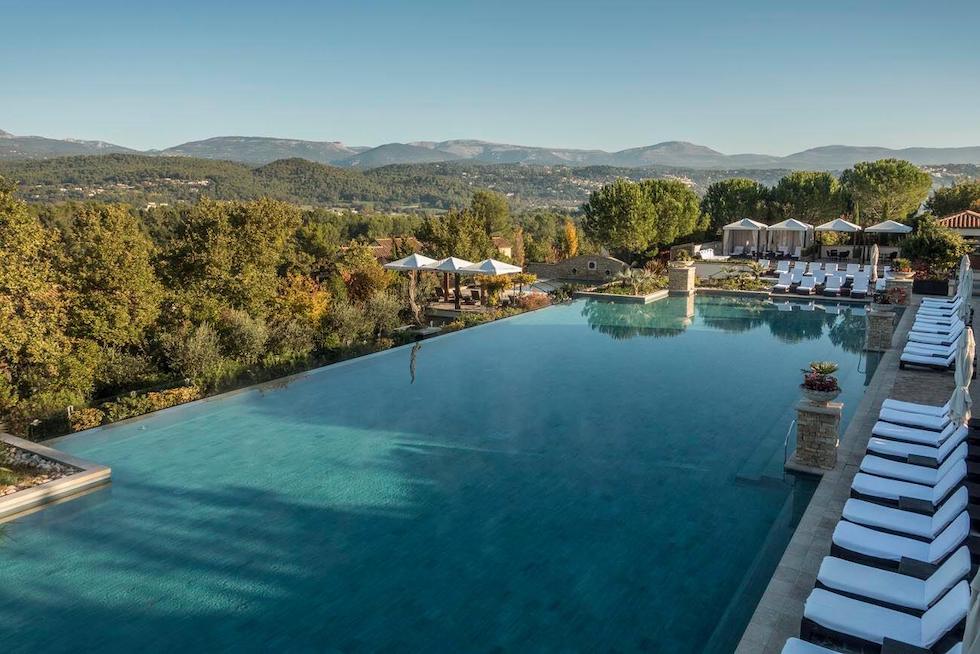 When you check into the Terre Blanche Spa and Hotel Golf Resort you'll hardly need to leave the premises. This resort has five restaurants, two golf courses, a large infinity pool, a spa, wine tastings, and panoramic views of the surrounding greenery. If that wasn't enough you can also play a game of tennis at their courts, lounge in the indoor swimming pool, and work out at their fitness center. This is an option that isn't just luxurious but all-encompassing.

Villa La Coste
Villa La Coste is nestled in a landscape of rolling hills. The luxury hotel is part of the 600-acre Château La Coste, a wine estate and space for contemporary art and architecture. Villa La Coste offers twenty-eight villas, each with their own spacious terrace that overlooks the vineyard and valley. Some of the special complimentary services include wine tastings and art and architecture tours. The art and architecture walk features more than forty artists who designed their pieces for specific sites set along the property. Villa La Coste brings together star architects like Frank Gehry, Tadao Ando, and Oscar Niemeyer to create spaces that invite intrigue and curiosity to inspire a mood of exploration.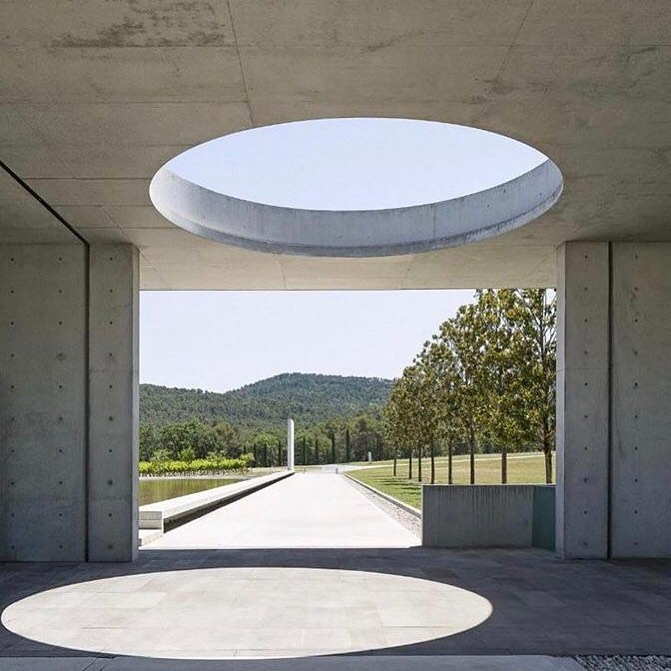 For dining, chef Hélèn Darroze, winner of three Michelin stars for her restaurant in London and two Michelin stars for her restaurant in Paris, runs the food and dining operations in addition to having her own restaurant on the property. Another star chef, Frances Mallman, also has a restaurant here that serves Argentinian food. There are also three other dining options offered that bring their own distinct style and quality of food. The vineyard on the property spans 200 hectares, with a tradition of wine-making that goes back hundreds of years. They prioritize quality over quantity and employ biodynamic processes to complete the creation of their organic wines.
Book any of these three accommodations at [email protected]
Related Articles