You know the Hollywood cliché of every guy and girl who have been "just friends" for ages. Guy dates every Mrs. Wrong even when Mrs. Right has been his BFF all along. This story has only been done, like, a gazillion times, just subbing out the players, the cities, and the sidekick supporting actors. Well, this also applies to vacation spots, and this one may just have the potential to be true love. Because sometimes there's a destination right under your nose or, in the case of Menorca, right next door. You will always love Ibiza because sometimes the music just owns you. Mallorca will always be a pure Catherine Zeta-Jones and Michael Douglas kind of bliss. But Menorca – well, this place might be the one you want to keep just for yourself.
Menorca is an enchanting Spanish Island located in the Mediterranean Sea. It is one of the lesser-known and traveled Balearic islands which includes Mallorca, Ibiza, and Formentera. But, this is exactly what makes it so special. There aren't thousands of tourists crowding the beaches or taking up all the seats at restaurants. Menorca still has a level of authenticity that can be hard to find in our globalized world, especially a European island in the middle of Summer. The enchanting Spanish island is known for its unspoiled beauty, stunning beaches, rich cultural history, mouth-watering gastronomy, and many outdoor activities. For this reason, Menorca stands out as a captivating gem awaiting exploration.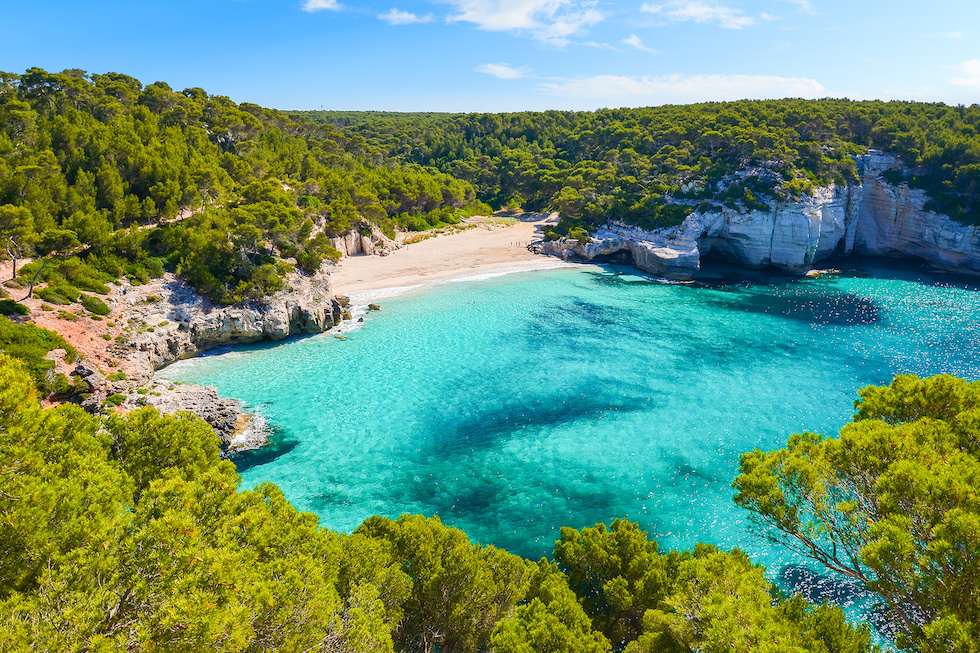 Nature at its Finest
In 1993, Menorca was declared a World Biosphere Reserve by UNESCO, thanks to the passion of locals to protect the island's natural habitats. This has contributed to its reputation as one of the best-preserved islands in the entire Mediterranean. As a result, there is an abundance of marine life surrounding the island's clear blue waters. It is common for locals to carry around snorkeling masks whenever they head to the beach to take in the beauty of the thriving underwater world below. Other popular water activities are scuba diving, sailing, kayaking, and paddle boarding.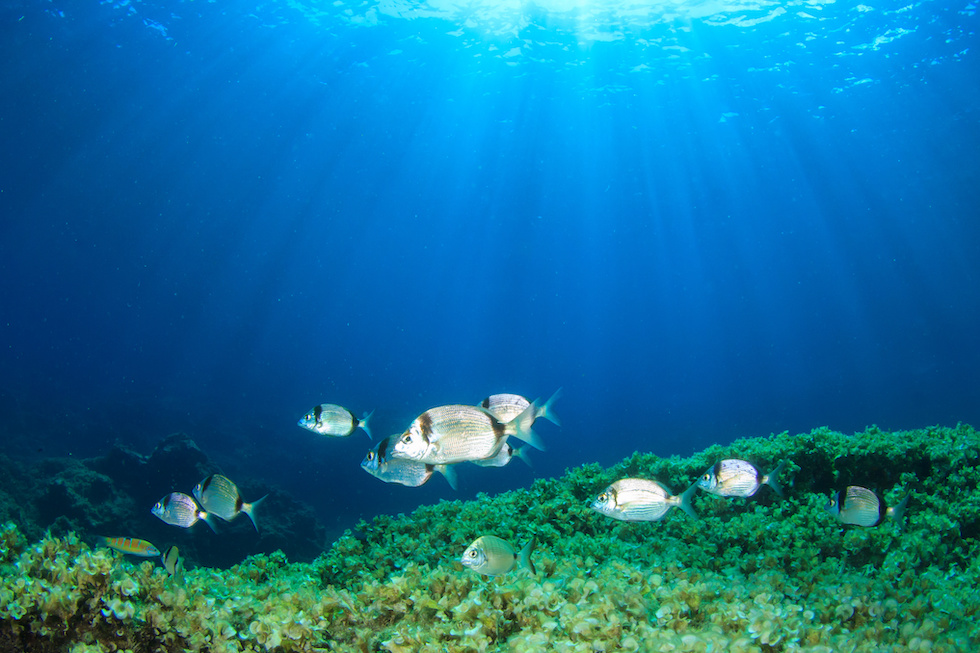 Menorca is also known for its over one hundred beaches. Some are secluded hideaways while others are more family-friendly. While there are plenty of beaches where you can simply park and hop on the sand, others have scenic trails that will lead you to their beauty. The natural landscape has all kinds of parks, reserves, and routes perfect for hiking.
Rich Cultural Heritage
Menorca has been influenced by many different cultures over the past thousand years of its history. There is the prehistoric culture, the Roman and Moorish periods, and even a British occupation. Each left their mark on the island, leaving a diverse impact on the food, architecture, and cultural heritage of Menorca. The prehistoric civilization was known as the Talaiotic culture. You can get a glimpse into its workings through the array of ruins scattered throughout the island.
The two main cities in Menorca are Mahón, the capital, and Ciutadella. They are on either end of the island and roughly an hour away from each other by car. Each has its own distinct characteristic and draw. One of the greatest festivities of Menorca is "Jaleo," a horse festival that takes place during the Summer. The most popular of these is in July during the Sant Joan Festival where riders dress up and show off horses through the streets of Ciutadella. Additionally, Menorca has a thriving artisanal community. Be sure to get a pair of Menorcan sandals known as "Abarca."
Hotels
Vestige Son Vell
The recently opened Vestige Son Vell is located in the Menorcan countryside, twenty minutes from Ciutadella. The hotel is surrounded by 180 hectares of lush grounds that include olive groves, citrus trees, and an organic vegetable garden. There are thirty-four spacious rooms and suites dispersed between the main house, renovated barns, and outbuildings. Each features its own set of antique furniture and contemporary art. In addition, many of these rooms have access to a private garden or terrace. The hotel also has two restaurants, Vermell and Sa Clarisa, whose menus serve the best locally sourced produce from the land and sea. The hotel also has a swimming pool, outdoor cinema, massage rooms, a petanque course, and a wine cellar.
Binigaus Vell
Binigaus Vell is located right outside the town of Es Migjorn Gran on an 89-hectare estate that was once an extensive farm. The hotel is a short drive to multiple beaches and is close to two of the most important caves in the region, "Cova de na Polida" and "La Cova des Coloms." Binigaus Vell has twenty-seven rooms in all, made up of suites with a private pool or terrace and double rooms with a terrace or without. In addition, there is a restaurant on the property which serves Menorcan specialties. Its location makes it the perfect choice for exploring the highlights of the enchanting Spanish island of Menorca.
Hotel Rural Son Granot
Hotel Rural Son Granot is a 19th-century Palladian country house set on a hill. This gives it both sweeping views and the tranquility and privacy of the scenic landscape. The property passed through multiple owners whether it be the royals or the rich, until it was eventually converted into a rural hotel in the 1990s. At Son Granot you can choose between staying in rooms at the main house or residing in one of their cottages which are renovated stables. Each of these suites has its own garden and private terrace, while specific ones have their own unique draw. The property includes a swimming pool, enchanting gardens, and a restaurant. For food, San Granot serves the best of both the land and the sea. Additionally, in the garden, the Sa Granota Food Truck serves a more laid-back fare.
Villa le Blanc, A Gran Melia Hotel
Villa le Blanc is Menorca's newest five star luxury hotel. It is situated right on the beachfront overlooking the Mediterranean. The hotel is surrounded by natural beauty while also being a close drive to both Mahón and Ciutadella. Mediterranean architecture is present in both the interior and exterior spaces, with a large terrace that looks out onto the sea. There are 159 rooms including suites that are spacious and offer unparalleled views. For dining you can enjoy meals at seasonal products and fresh seafood at its three restaurants. S'Amarador, is a new outpost of the legendary restaurant in Ciutadella. CRU serves up a variety of local raw dishes in collaboration with chef Joan Canals. NIVI is the hotel's all day dining restaurant with a menu of grilled seafood and rice dishes. In addition, the hotel has a 24 hour fitness center, spa, and pool for guests to relax and enjoy.
Restaurants
Sa Punta
Located outside Mahón in Es Castell, Sa Punta was born out of a love for Menorcan products. Its menu includes both traditional dishes and newer trends in cuisine to showcase the gastronomy of the island.
En Caragol
En Caragol is a beautiful restaurant that overlooks the sea with a lovely outdoor terrace. You can get a variety of grilled fish and meats with the traditional Menorcan appetizers and desserts.
Alma Salada
This restaurant has stunning views of the Mediterranean while serving authentic seafood. At Alma Salada, the dishes are seasonal and include freshly caught seafood. Try their assortment of Paellas.
Bodegas Binifadet
Bodegas Binifadet is a winery that exhibits what makes Menorcan wine so special. Walk through their vineyards, stop by for a wine tasting, and stay for a meal on their terrace.
Es Molí de Foc
The restaurant is set in an old mill from the 19th century, featuring a garden, terrace, and range of artworks. At Es Molí de Foc the food focuses on local products and specializes in different paellas.

Example Itinerary
1st Day
Fly or take the ferry to Mahòn, and from there, a car to Hotel Rural Son Granot.
Relax at the hotel and drive to a nearby beach
Have dinner at Sa Punta
2nd Day
Spend the day doing a PADI Open Water Diving Course which will teach you how to dive in a safe and secure way
Have lunch at the nearby Papua Bar Restaurant
Relax at the hotel for the evening
Go for dinner to En Caragol
3rd Day
Go to Cala Torrent for a private kayaking experience where you will make stops for snorkeling and swimming along the way
Have lunch at the El Faro Restaurant which is located near the dropoff
Take the evening off and enjoy relaxing at the hotel
Have dinner at Alma Salada
4th Day
Enjoy a leisurely morning at the hotel
Take a trip to the nearby winery and have lunch on the terrace of Bodegas Binifadet
In the afternoon spend time visiting some historic sites or head to a beach
At night have dinner at Es Molí de Foc
5th Day
Check out of the hotel and stop in Mahón to explore
Head to the airport to fly out
Book a trip to Menorca, the enchanting Spanish island at [email protected] 
Related Articles
SHA – A Luxury Wellness Retreat