Welcome to Galavante TV, our monthly drop on travel and food. This month, we're in the kitchen with the best cooking tips we've learned from chefs around the world. And with the holidays right around the corner, it's a good time for Chateaubriand. Because really, Chateaubriand is always a good idea. This is a simple recipe on how to make Chateaubriand and look like a hero.
The Inspiration
As the name implies, the Chateaubriand is a French-inspired dish. Originally, Chateaubriand referred to the method of cooking. Under the original method, the best cut of the beef would be sandwiched between two lesser cuts of meat. Essentially, the lesser cuts of meat protect the prime meat from the high flame and heat. After the meat was cooked, the lesser cuts would be thrown out. Today though, in our environment of conscious consumption, the original technique feels so 1700s. Chateaubriand refers more to the cut of meat, which is the best part of the beef tenderloin, and even better than the filet mignon bits.
I've been making this recipe for 22 years, which I learned from my friend Andrea. Aside from my Dad and my high school friend's Mom who taught me how to present food for dinner parties, Andrea was the one who taught me to cook. My three favorite dishes – lasagna, roast chicken, and beef tenderloin – I learned to make with instructions from Andrea. Sadly, she passed away six years ago, but I think so fondly of her every time I make one of these recipes. So this how to make Chateaubriand recipe is for my dear friend Andrea who has influenced so many of my dinner parties.

The Recipe
3 lbs beef tenderloin roast
Olive oil
Fresh ground pepper
Maldon sea salt
2 Sprigs rosemary
2 Sprigs Thyme
6 – 7 leaves Sage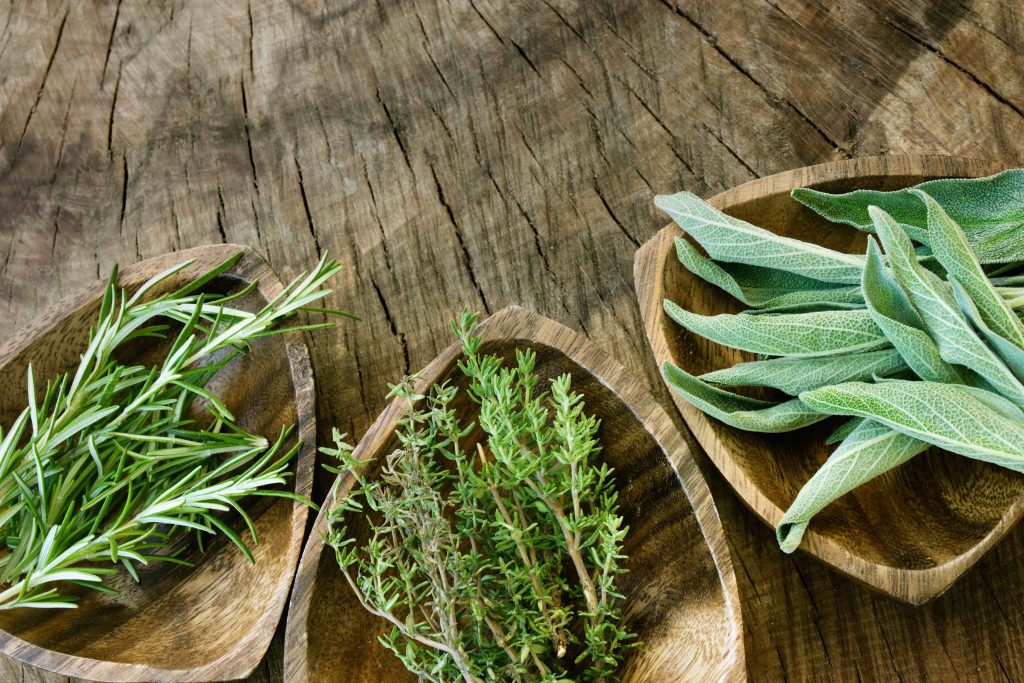 Directions
How to make chateaubriand is much easier than you think. The key is timing and organization. The actual process of chateaubriand is straightforward, and requires little skill and time in the kitchen. The day before your dinner, prep your beef tenderloin. Wash your beef and then pat it dry. Coat the beef generously in olive oil and ground fresh pepper on all sides of the roast. Sprinkle the Maldon sea salt on your roast, then crust the herbs around your beef. Next, place your beef tenderloin roast in a sous vide bag. Vacuum seal your beef so all the flavors are sealed in. Place in the refrigerator overnight.
About an hour before your guests arrive, or up to two hours, heat a cast iron skillet on high flame for about 3 minutes. You want your skillet to be extremely hot because you're going to sear all the flavor and moisture into your beef. Place your tenderloin on the skillet and sear until golden brown for 3 minutes on each side. If you're doing this right, your kitchen will be filled with smoke, and probably set off your smoke alarm. Set the beef aside until you're ready to roast.
Preheat your oven to 450 degrees. As I mentioned, the key to how to make chateaubriand is all about timing and organization. About 25 minutes before you'll serve your main course, place the beef tenderloin in the oven. Roast for 12-15 minutes for medium rare, 15-18 for medium, and up to 22 minutes for well-done. If your guests want their meat cooked at various temperatures, cut individual medallions off for well-done. Roast the well-done pieces of meat on top of your tenderloin so that your meat cooks a little quicker. Let your meat sit for about 5 minutes before slicing. Plate beautifully and serve with your favorite rendition of potatoes and greens.
Related Articles
The Perfect Surf & Turf
How to Roast the Perfect Chicken
Wolfgang Puck's Chicken Pot Pie