Some places are just charming. Like a throwback to the days when people held doors open for each other. When chivalry wasn't dead, and fried green tomatoes and Southern grits were a staple. You're not in a time warp; you may just be in Charleston. Here are the stops to make.

Charleston, South Carolina
File this one under no-brainer weekend trip this winter season, to escape the cold. Charleston is the weekend getaway that has it all going on. Good weather. Beautiful hotels. Comfort food that will require you to break out those elastic-waistband pants. And a distinct southern charm that is pure Charleston hospitality. This is the pocket guide for Charleston. It may just put the town on your go-to list.

The Dewberry
The recently opened Dewberry Hotel reimagines old-school southern hospitality. Its owner, John Dewberry, wanted to reinvigorate the community with something fresh while also giving a nod to classic southern charm. This can be seen in the interior's furniture and artwork, which are chic, but also create a welcoming atmosphere. 

Rooms and Suites
The 154 guest rooms have been designed by Becca Barnet. You may know her from NBC's Making it, a show about creativity featuring actors like Nick Offerman and Amy Poehler. In addition, each room's minibar selection is curated seasonally by the chef. The rooms also show off custom-designed armoires, bathrooms built from Vermont marble, and mattresses imported from Ireland. 

Dining
Dining at the Dewberry gives you two excellent options. The Living Room is inspired by an actual living room. A James Beard Award finalist in 2018, the restaurant is outfitted with mid-century furniture, a library, and an antique brass bar. It's a great place to stop in during the day, whether for morning brunch or an afternoon cocktail. The Citrus Bar, located on the eighth-floor terrace (one of the highest in Charleston), is the Dewberry's second dining option. With panoramic views of the city and a selection of citrus-inspired cocktails and light bites, it's the place to be for sunset. 

The Loutrel
The Loutrel is a luxury hotel inspired by the gardens of Charleston. It gets its design inspiration from Charleston's famed private and public gardens. You'll find greenery and botanical touches throughout the property, and tons of natural sunlight. In addition, the Loutrel is located in Charleston's most historic neighborhood, just a short walk from the colonial mansions and boutiques of King Street. 

Rooms and Suites
There are 50 elegant rooms and suites. All are spacious and have floor-to-ceiling windows. The best views can be found in the south-facing upper floor suites from which you can see the skyline. Besides the Matouk linens and Deep Steep bath products, some rooms also have their own terraces and soaking tubs. Keeping with the theme, garden landscapes can be found woven into the room decor. 

Dining
Although the Loutrel doesn't have an expansive dining program, the hotel makes up for it with the Veranda Lounge. This is a garden-inspired lounge with botanical cocktails and bites like charcuterie boards, salads, and creative small plates. Additionally, you can bring you drinks up to the hotel's terrace, where you can enjoy a nice buzz with a view. 

The Charleston Place 
Originally built in 1986, the Charleston Place has become an icon of the historic neighborhood and one of the top places to stay. It was designed to match the architecture of the surrounding historic buildings, helping stimulate a resurgence of travel to the region. The staff's mission is hospitality, plus the belief that they can not only inspire and nurture guests, but the city itself as well. 

Rooms and Suites
The Charleston Place has 434 rooms and suites, which makes it a perfect place for families and friends to gather. All rooms include sweeping city views, a reading nook, an Italian marble bath, and a walk-in rain shower. The more expensive and roomy suites get their own terrace, full-size couch, and dining table. There's also the famous rooftop pool for guests to take a dip in, or the spa — perfect for relaxing and rejuvenating. 

Dining
The Charleston Place really hits it out of the park in the dining department. Charleston Grill is an award-winning classic run by none other than Suzy Castellone. The seasonal menu serves upscale Southern-French dishes that pay homage to the South. The Palmetto Cafe is a garden-styled, light-filled room that offers Lowcountry classics and is perfect for breakfast or brunch. The Thoroughbred Club is the legendary bar that offers live music, tapas, and a selection of cocktails, wines, and bubbly. Meeting at Market is a gastropub with floor-to-ceiling windows, high-top tables, and banks of TVs for sports fanatics. The Clocktower is located on the terrace for poolside drinks and tasty food. 
Related Articles
The Dewberry Hotel, Charleston
The Loutrel Opens
What to Do in Charleston
The Restaurant List
Now you know where to stay, we're dialing you in to where to eat. Our Tastemakers Celina and Jeff both lived and currently in Charleston. These are their top spots, from casual BBQ joints, to the best dining in Charleston. And yes, there are shrimp, grits and fried green tomatoes on a number of these menus. This is where to go in Charleston. 
Rodney Scott's BBQ get's the top reviews for BBQ in North Charleston.
Rodney Scott's BBQ
Rodney Scott's BBQ
Melvin's Legendary Barbecue has been open since 1939. It's family run and has two locations.
Melvin's Legendary Barbecue
Water's Edge Restaurant brings seafood to the scenic Shem Creek area of Mt.Pleasent.
Water's Edge Restaurant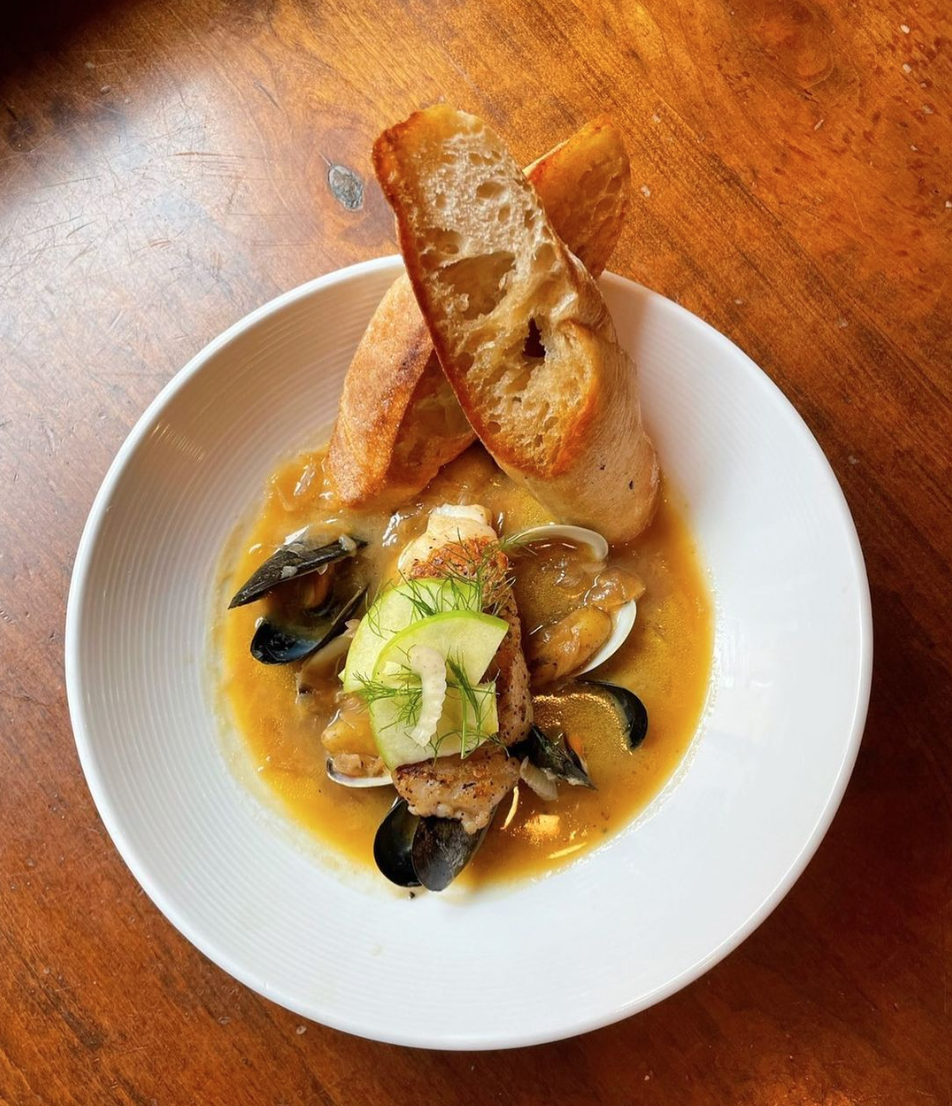 Fish stew served of garlic bread
Cacciucco Alla Livornese
Amen Street Fish and Raw Bar
The Ordinary is a southern seafood hall and oyster bar located in an old bank building.
The Ordinary
Slightly North of Broad is a Lowcountry bistro filled with an energetic crowd and thoughtful dishes.
Slightly North of Broad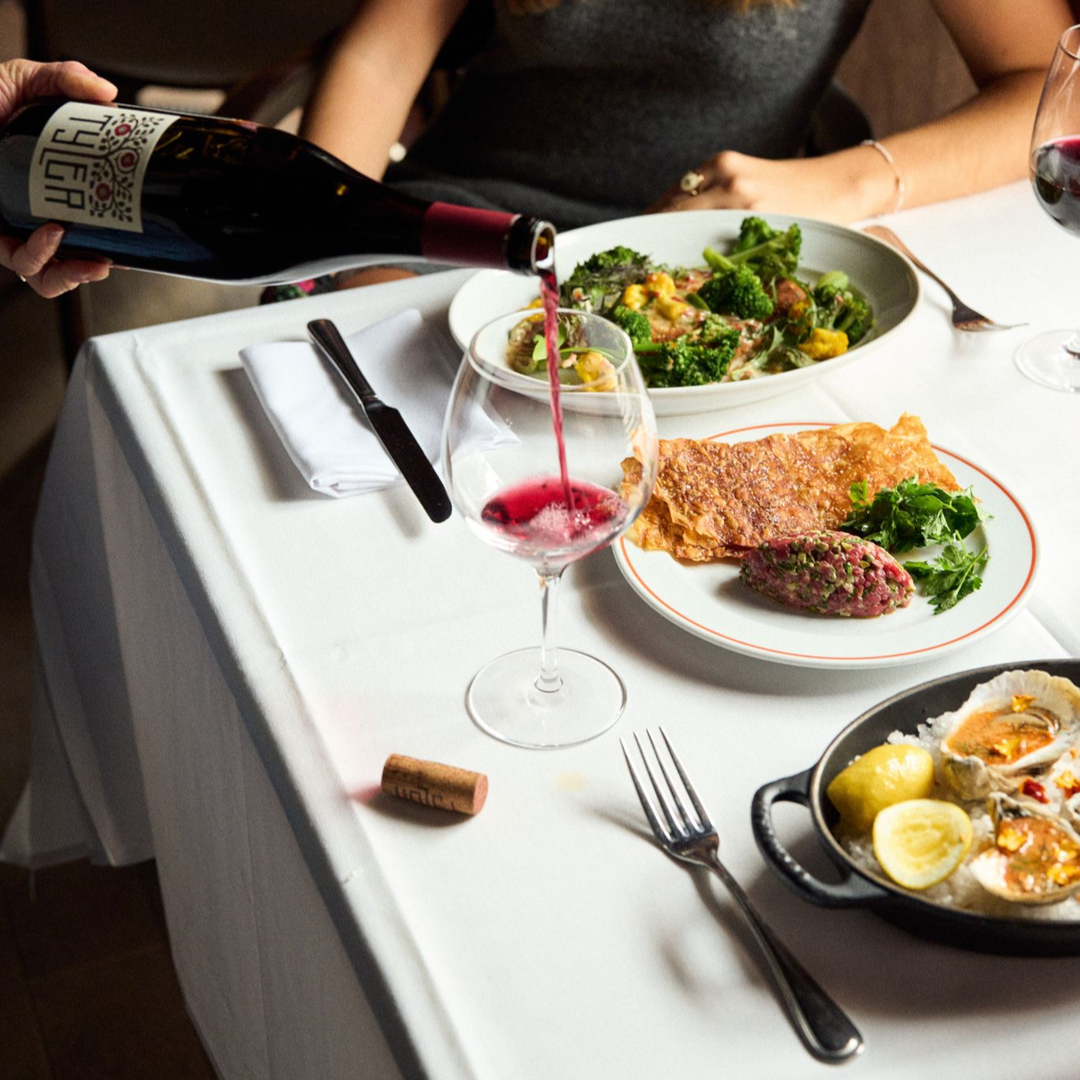 FIG Charleston is a neighborhood bistro by James Beard Award winning Chef Mike Lata.
FIG Charleston
Zero Restaurant + Bar is a fine dining restaurant featuring a tasting menu created by chef Vinson.
Zero Restaurant and Bar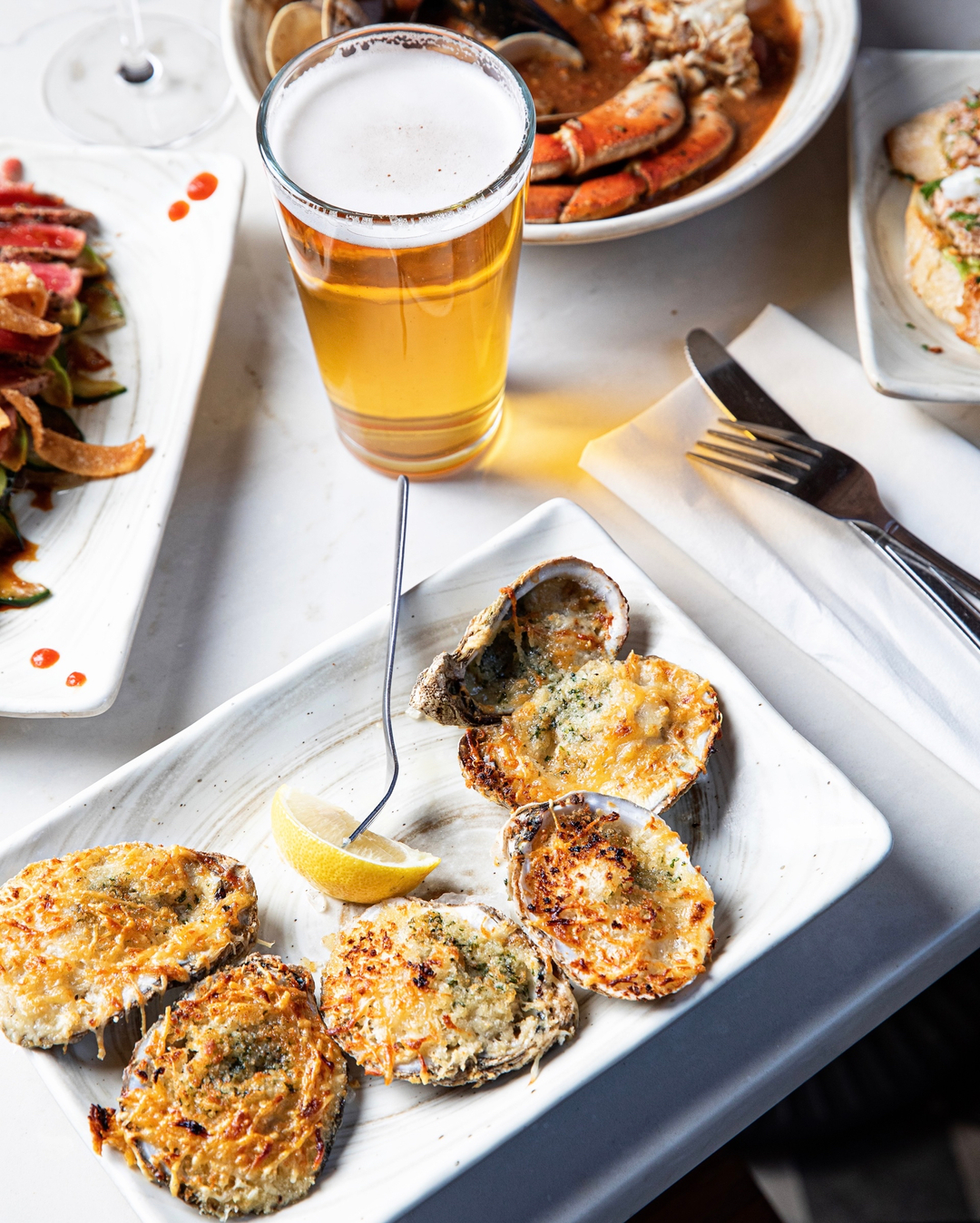 Oyster House Seafood Restaurant is a casual fine dining that specializes in oysters and seafood.
Oyster House Seafood Restaurant