We're Galavante for a reason, and sometimes that's just to open the world to places you will probably never travel to. Founder Christine was one of the first Americans back in Syria after the Civil War, and Regina dives right into why the heck she went. The reasons why may surprise you, so listen in here about the fascinating state of travel to Syria today.
An Adventure of a Lifetime
For those of you who know Galavante's Christine Drinan, you know she likes to mix up her travel. She will travel for a new luxury hotel and has stayed at over 1000+ top properties around the world. If you want to know about a hotel, chances are she's been there. However, at heart, Christine's passion is learning about the world, and doing her humble part to make a difference. There's her work through the Galavante in The World Foundation (GITW), focused on education and women's rights. Then there's the act of simply sharing her experiences to off-grid places. There's literally no place that's a "no" on her list. Christine is on track to experience all 195 countries in the world. Regina talks to her on today's Off The Cuff episode about Syria and Lebanon.

Living Life with No Regrets
If you ever asked Christine if she regretted anything in her life, she would have said it was not traveling to Syria in 2009. This is one of those examples from her life that showed her she needed to seize the day. Over 15 years ago, she was within 1 hour of the Syrian border, and believe it or not, she chickened out and didn't travel to Syria. Her excuse was that there would always be another chance. But in the case of Syria, their civil war broke out shortly thereafter. It didn't look like there would be a chance to travel to Syria for a long time but that window opened up today.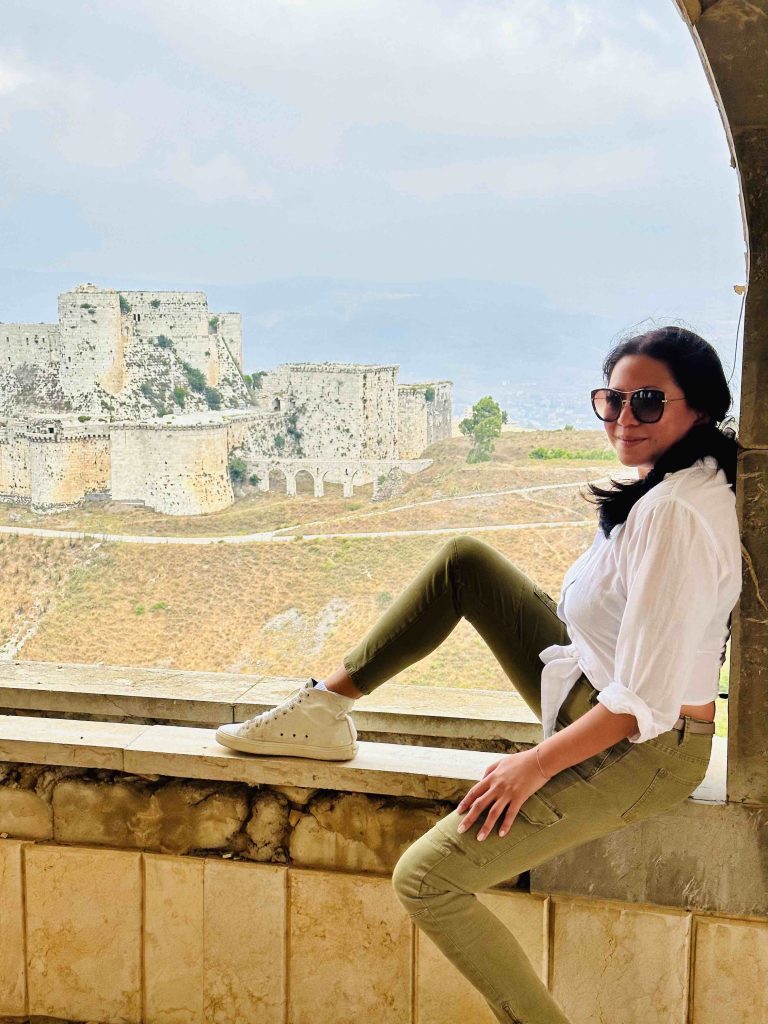 Syria Today
The fact of the matter is that most people will never travel to Syria and Lebanon. But the truth is that is a travesty, as Syria is one of the most culturally rich and historically significant places in the world. The capital of Damascus is the oldest inhabited capital city in the world, at over 2,000 years old. There are Crusader forts, astounding ancient cities, and then, maybe the most special, the Syrian people. Listen in here for a look at travel to Syria today.
Other Podcasts + Articles You'll Like
Where to Be this July 
Top Places to Road Trip 
Notes From the Field 
The Travel Diaries