As I write this, I'm about to get lost for the next few weeks. Of course I'm not peace-ing out by any means. I would go as far as to say I've mastered the art of simultaneously sabering a bottle of champagne while making s— happen for people 24/7. But I am going to see the world. Because that's what we all should do this month. We earned it.
A Milestone for the Galavante in The World Foundation
Speaking of earning it, I would like to thank everyone who supported our first fundraiser for the Galavante in The World Foundation (GITW). On July 19th, we had guests of honor Sara Hakimi, our Georgetown student, and Masouma Tajik join us to meet our generous donors. Some of you may remember Masouma as the courageous woman who fled two war zones of Afghanistan and Ukraine in less than a year. It is incredible what a difference two years makes; today Masouma is at Rutgers and interning at Pfizer. Our Board at GITW is humbled and honored for the small part we've played in the extraordinary journeys of our students.
Sara has one more semester at Georgetown, and with your generosity, we were able to ensure that she'll be able to complete her degree. Our work has just begun though. We've recently had to turn away women with full tuition scholarships to schools like George Washington University due to lack of funding. To have your student visa approved by the State Department, one of the requirements is to  have room and board covered. University scholarships do not provide assistance in this area. Without that essential component, these incredible women cannot continue their education, which is where we come in. It's the direct contact and impact that we make on women's lives that makes GITW unique. It's not too late to support here, and please look out for a special auction on Charity Buzz this September to benefit our students.
A Look Back at Burning Man
We recently did an article on Burning Man, as it's coming up on that time of year again. Over 75,000 people converge upon Black Rock City each August for a psychedelic bender of a time in the Nevada desert. When I made it to Burning Man  in 2017, I said it was the beginning of the end of the festival being cool. But seriously, for me, Burning Man was a transitionary time. I had been married for most of my adult life, and though it was for the best that chapter closed, it was still hard. I did feel though that 20 years of my life required some sort of dramatic closure. So naturally that meant I would make the pilgrimage with my wedding dress, balled up in a plastic bag, to burn at the temple.
The irony though is that burning my wedding dress at Burning Man was barely a memorable moment. Instead, I experienced exactly what one should at Burning Man; an alignment with people and experiences that left the real mark on my life. For the record, 1) I was definitely the only sober person at Burning Man, and 2) My stories are NSFW and you'll have to wait for my book to read them. The point is that there are some experiences that are once in a lifetime, and Burning Man is one.
A Summer in Europe
I'm headed to Europe to tear it up this summer with friends everywhere from Spain to Mykonos and London for a week of work. There may also be some time at Hotel du Cap for a few days, otherwise I'll make it there this September. It's going to be the longest that I've ever been away from home, but this is my time.
To tie this all together, it's not just because Burning Man is around the corner that it made my note this month. Just like I was in transition six years ago, it seems that my life is in a beautiful transition again. I have no idea what the outcome of this experience will be, but that's the beauty of it. Sometimes you have to open your mind and your heart to the alignment of people and experiences that the world presents to you. And you don't need to be in the Nevada desert at Burning Man for that.
Wherever your travels take you this August, I hope that they make their mark on your heart.
All the Best,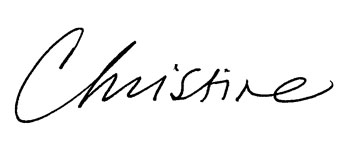 Christine Drinan, Founder