When you've traveled to over 130 countries, the one question I'm often asked is, What's your favorite country?  Well, my answer is always New York. Yes, I am perfectly aware that New York is not a country. But to me, New York City is the center of the universe. And to think that it all started on a family trip to NYC when as a wise 8-year-old, I decided that I was going to live in New York one day. Turns out that was one of my better decisions, and twenty-two years have gone by in the blink of an eye.

An Epic Summer
Before I get into our New York issue, first things first and that's summer. Summer is officially still on until September 22nd, and in my opinion, now is the best time to travel. In Greece for example, the locals re-take their land and the tourists are local as well as the chic London and Israeli crowd. And speaking of Greece, I just returned from the Mandarin Oriental in Costa Navarino. This is the best new hotel I've been to this year. The rooms, the largest pool I think on the mainland, the beach, food, gym, and spa were perfection. I've also seen a lot of beautiful sunsets, but nothing yet in Greece can top Costa Navarino. Besides the luxe hotel, Costa Navarino has deserted beaches, fishing villages, local Greek tavernas, and olive groves. It's the best of authentic Greece you can get while having a top hotel experience at the Mandarin Oriental.
Besides Greece, traditionally I've had the best travel experiences in September. Last year I was at a wedding in Corsica, which was the same place where Beyonce had her 40th birthday. I still remember wandering with new friends under the full moon at 5 am back to our villa. From there, I went to the South of France, to my favorite hotel in the world, the Hotel du Cap. My annual out of office, no work whatsoever is always pure perfection at the HdC. I haven't yet made it to the HdC this year, but I have a feeling that I'll be there before the season ends in October. I hope that you too extend your summer, to all the places that make you happy.
Concrete Jungle, Where Dreams Are Made Of
I worked from Europe for a month this summer which I enjoyed, but there's no place like home. New York gives you that unique shot of energy just by walking the streets. I work harder and play harder because I live here, and it's the place that inspires me to live life to the fullest.
When I was 8 my Dad told me that the top people in the world were the ones who could make it in NYC. I think he was saying that more to establish that living in New York would be out of my reach. But if you know me, you know when someone says I can't do something, it's game on.  I've had my share of tough life lessons, been kicked around, and I still work my a– off every day just to make it in New York. But 22 years later I continue to love this city more than anything.
So it's tradition at Galavante that the first September issue is dedicated to the greatest city on earth. If I ever find a place I love more than New York, I'll let you know. But New York City – you are one of the great loves of my life. And I know a lot of you feel the same.
Wishing you a great start to September in all the places and with all the people, who are the loves of your life.
All the best,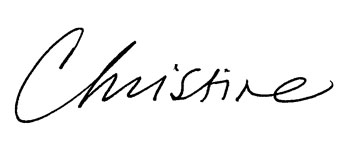 Christine Drinan, Founder
Other Articles You'll Like
Classic NYC Restaurants
Notes from the Field
Travel to Syria + Lebanon