Invention is often the mother of necessity. Such is the case of these hotels that finally had to start shipping their hotel goods because people were "accidentally" taking them home anyway. So, now you too, can legitimately own not only the coveted fluffy bathrobes but pretty much everything that is and isn't bolted down.
There are hotels where you walk in and want your house to look like that. Of course, a vacation offers a needed break from the everyday. But there's nothing wrong with making home a little more like a vacation. Here are the hotels that sell home goods and furniture for when you need to spice up your living arrangements.
Soho Home
Hotels that sell home goods are a godsend because the design inspo is built into the hotel experience. Soho House is famously stylish. The brand is all about comfort and class while maintaining an aesthetic representation of their exclusivity. Designers carefully plan out each room to bring lightness, warmth, and coziness with a blend of vintage and contemporary styles.
Although, as nice as a stay at Soho House feels, shelling out big bucks for a membership isn't always worth it. If you don't live near a club or don't frequent cities that have one, maybe Soho Home is more your speed. The home and furniture shop sells unique furniture and homeware that can turn your space a little more British.
The online store also offers home design help from designers who create the Soho House vision. Another perk is that a membership, or the more affordable friends-and-family membership, lets you get 15% off products on the site.
Our pick: Gia Coffee Table Set 

Soho Home does the best modern pieces that won't turn your home into a gallery. We love that the Gia coffee table set looks sleek but homely. It also has the playful ability to transform in shape when separated.
Fendi Casa
Everyone recognizes the famous Fendi "F", or the iconic baguette bag. But the fashion designer also has a line of homeware that should be on your radar. The Fendi brand is a product of the couple Adele and Edoardo Fendi. Fendi Casa comes from their daughters. They have designed a line of sleek modern Italian furniture that fits right in line with their clothing and accessories.
Fendi Casa also furnishes private suites at Palazzo Fendi in Rome. To be fair, this is more of a homeware brand that has a hotel, but we'll still consider it a hotel that sells homeware. Nonetheless, the suites exemplify their design philosophy of merging different eras of Italian design. Of course, luxury is the most important quality.
Our Pick: Totu Daybed

We think that a daybed is a home essential, but it has to fit in with your home aesthetic. The Tuto daybed is both timeless and modern and perfect for that corner you don't know what to do with. More is more when it comes to seating, and a daybed is the perfect place to seat a guest.
Firmdale Hotel, Kit Kemp Design
If you've stayed at the Whitby or the Crosby, chances are you've asked the concierge how exactly you can replicate these interiors for yourself. Fortunately, Kit Kemp, founder and creative designer for Firmdale Hotels (The Whitby, Crosby Street Hotel, etc.) is a multitalented designer with her own design studio. Kit's hotels that sell homeware have grown in popularity, and now her works are synonymous with her hotels.
Kit's modern eclectic design is famous for its bright, light, and playful features. Her studio sells unique pieces like upholstered mannequins and patchwork toys. She also offers tips on her blog and podcast in which she talks through some of the rooms she has designed at her hotels.
Our Pick: Bookend Natural Mirror

Mirrors are a must in NYC because they make a space that much bigger. And they don't have to be boring. This Kit Kemp mirror adds a Boho touch and a bit of texture — both of which are super in this season.
Blackberry Farm
Before there was cottage core, there was Blackberry Farm. Because farm chic is more than a trend. The farmhouse hotel in the Great Smoky Mountains has introduced guests to the luxurious side of country living since it opened. And since then, guests have demanded that the secrets of Blackberry design be revealed. Blackberry Farm Design firm thus grew naturally because people couldn't get enough.
Blackberry Farm Shop sells handmade and high-end furnishings, kitchenwares, and lifestyle products that bring a little farm to your home. Hotels that sell homeware need to bring the hotel vibe to your home, and Blackberry Farm has that distinct southern charm that can't be taken out of their pieces.
Our Pick: Blackberry Farm Bar Cart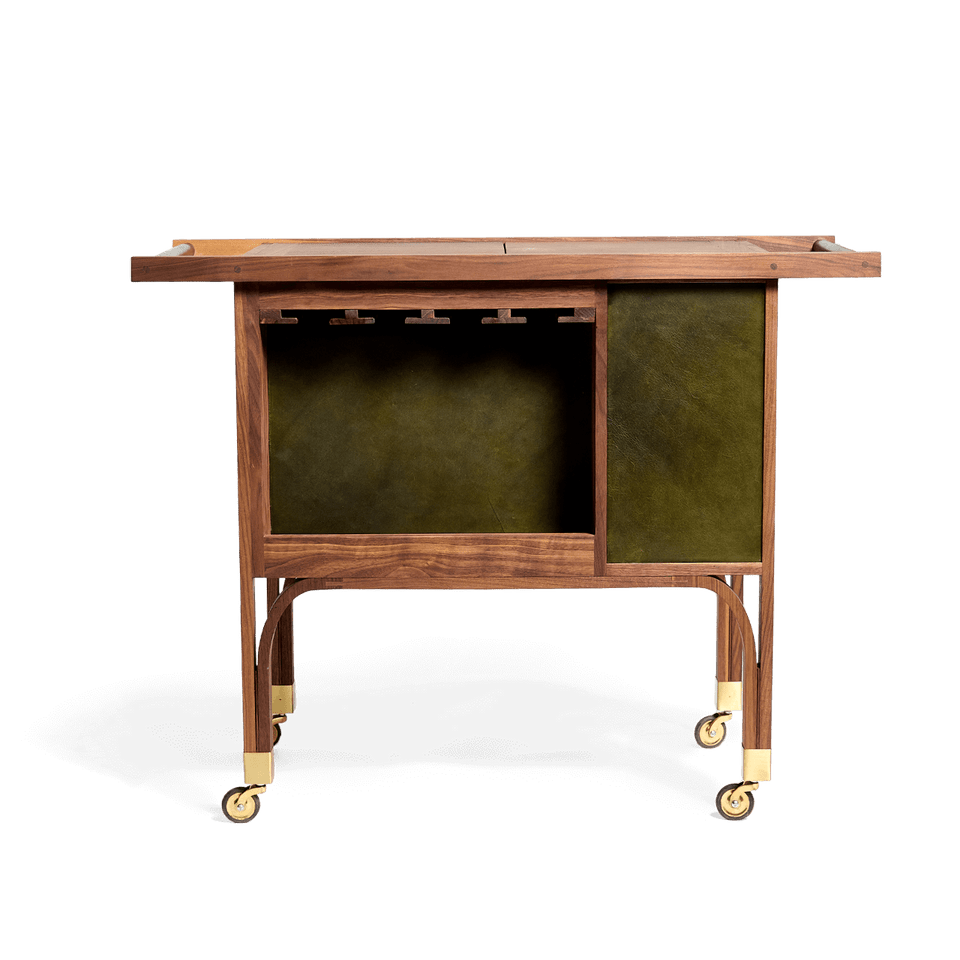 Bar carts are integral to hosting any function. The Blackberry Farm bar cart is spacious and beautiful, made of walnut, brass, and premium leather. Your guests will be wondering where you found it.
Related Articles: