Home sweet Rome. If you're not thinking of Rome for Christmas, maybe you should be. Good weather. Fewer crowds at all the sites. Great shopping. And Italian food – who could ask for more?
A Boutique Hotel in Rome
PiazzadiSpagna9 is a Contemporary Design and Art Gallery overlooking the Spanish Steps square. The hotel has six elegant suites, an eclectic living room, and a wellness center in 4000 square feet of a historic monumental building, located smack-dab in the center of Piazza di Spagna (which is always the place to be when it comes to Rome). That's right: you'd be staying inside the ever-evolving Art Gallery. And this year, PiazzadiSpagna9 has special Christmas offers for families.
Holiday Highlights 
Besides exclusive use of the entire property (for up to twelve people), PiazzadiSpagna9 will create a tailor-made Rome experience for your family. The Christmas Monti Tour allows for you to admire the nativity at the famous Santa Maria Maggiore Church, and visit the Monti neighborhood and its Christmas markets with a private guide. A private chef will prepare your Christmas lunch (or New Year's Eve lunch), which you can enjoy in a cozy lounge, after which you can take the whole family ice skating in Castel Sant'Angelo, and go holiday shopping in Via Condotti.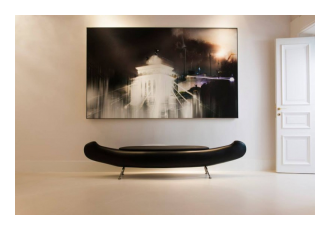 There's no place like Rome, especially around the holidays. We hook you up from start to finish at [email protected]
FAQs
Q: When are the check-in and check-out times?
A: Check-in is at 2:30p.m., and check-out is at 11a.m.
Q: Does PiazzadiSpagna9 have a pool?
A: No, the hotel does not have a pool. However, the wellness center has a Jacuzzi and a Turkish Steam Bath.
Q: Where can one look at offers and book a stay?
A: The Booking section of the website allows for online reservations.
PiazzadiSpagna Information
Address: Piazza di Spagna, 9, 00187 Roma RM, Italy
Phone number:  +39 06 6992 1458
Map: