When you're a United Nations expert on happiness and find that you're not quite sure what makes you happy, what do you do? Well, if you're author Alienor Salmon, you leave your job. You leave home. And you take off to dance throughout the world. We've all been there and questioned the meaning of life, Finding Rhythm may just be the book to inspire you to take that chance.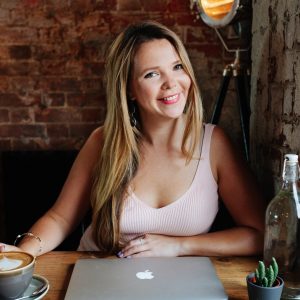 We sat down with Alienor Salmon, and we were fascinated as she shared her voyage.  Her book, Finding Rhythm, is a beautiful work that vividly describes her international dance journey through Latin America.  She takes us through Mexico, Cuba, the Dominican Republic, Puerto Rico, Colombia, Brazil and finally, Argentina.
So do you think you can't dance?  Well, Alienor Salmon, was not a trained dancer either.  However she danced her way through all these countries, learning about culture and herself along the way.  There is so much you can learn and express about yourself through dance.  There is also emotion that you can work through, and a healing element to dance.  So what was Alienor looking for?  That's a multi-layered question., and one where you'll need to read the book.  You can buy Alienor Salmon's Finding Rhythm on Amazon.  Check out our interview with Alienor Salmon below along with our other fascinating Tastemaker Interviews.