Yes, we've been shopping on Instagram again. We came across a brand for summer that is part of our PSA of the day. We'd like to introduce you to Alexandra Miro, a new-ish swimwear and resort wear line. Their bathing suits are universally flattering, and their dresses have unique prints that will make you get noticed. That is, if you aren't into the wallflower thing. The super power of Alexandra Miro swimwear is that you can go from the beach to dinner, in these travel-inspired pieces.

The Overview
Founded and owned by London-based Alexandra Miro, Alexandra Miro swimwear was born out of need. Alexandra wanted to create the perfect luxury one piece that holds up vacation after vacation. Enter the Lara, a structured one piece with a wired bust and tie detail and people promptly fell in love. You can say that was the start of Alexandra Miro swimwear; the brand quickly followed.
Alexandra Miro makes bikinis and one piece suits that universally flatter. All of the pieces are designed to enhance and accentuate curves. She uses figure flattering color blocked patterns, comfy 60's inspired belts, and bold prints. Her pieces inspire travel with their prints; you will fit right in from Morocco, to Tunisia, to the South of France.

Art in Her Blood
Although Alexandra Miro's expert cuts give her the edge when it comes to swimwear this summer, its also her eye for design that sets the line apart. With art dealing parents, Alexandra grew up with an eye for class and coordination. She designs her swimsuits in patterns that match long maxi skirts and dresses. As a result, you can roll from beach, to drinks, to dinner without so much as throwing on an extra layer.
Our Picks
Matching sets will always be in style because it looks like you've put in effort where you haven't put in any. And wearing swimsuits beyond the beach is always a win. Alexandra Miro swimwear is more than just swimwear nowadays too. They have the perfect resort dresses and prints, that are universally flattering on everyone. With their versatility, they help you pack light for all your summer travels.
Penelope Skirt – Red Heart & Clara Swimsuit – Red Heart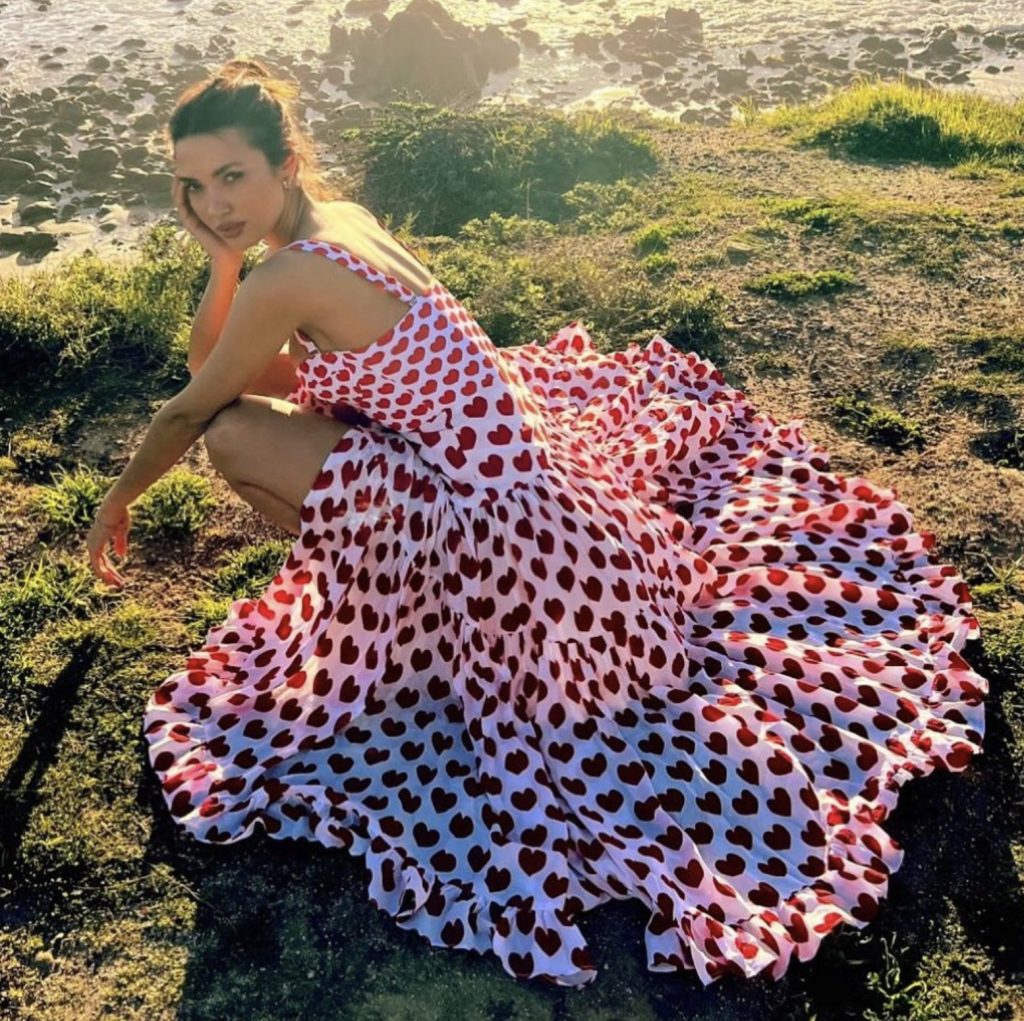 Moroccan Tile Print – Odetta Dress (Left) & Saphira Dress (Right)
Related Articles:
The 6 Most Beautiful Beaches in the World