We've been creating pop-up hotels around the world, from Sierra Leone to Ghana, and many places in between. But we adapt with the times, and this year, we're in the Hamptons. But we're doing it Galavante style. Think waking up every morning to the smell of coffee brewing and fresh croissants baking, with the daily paper awaiting you on the terrace. No laundry, no recycling, no grocery stores, because we gotcha covered. Then there's the really good stuff: Meals by celebrity chefs from the city, catered in your house. Wine tastings by top somms. Someone to bring you drinks by the pool. And pretty much anything else we can dream up for you. Welcome to your summer in the Hamptons.
This year is going to be different, no ifs, ands or buts about it. But we're New Yorkers, and we've got this. The Hamptons is the new New York City, for the time being, as an estimated nearly 40% of us have decamped to summer homes or elsewhere for fresh air, outdoors, long car rides and space to roam. In lieu of sipping rosé at Sunset Beach or rubbing elbows (literally) at Surf Lodge, this year, more of the experience will be at home. As such, what you rent or buy is more important than ever.
The rental market in the Hamptons has been unprecedented; March was as busy as Fourth of July weekend, with homes renting for at least as much as in the height of summer. Are you still without your summer plans and wondering if you've missed the Hamptons-bound boat? The answer is, well, it depends. We spoke to Real Estate Agent Cassandra Esposito at Compass, a Hamptons local who is dialed into the restaurant and housing market, and she advised that if you're in the higher-end rental bracket, the Hamptons is relatively still your oyster. "In the $100,000 a month and up bracket, there is still a good selection, though things are going quickly. If you're in a more normal range, let's say in the $30,000-$40,000 for the month, it's virtually nonexistent at this point. There are a few that come up though, but where I would send pages of listings, I'm only seeing one or two."
We know, champagne — or for the summer, rosé — problems. We're not saying break out the violin by any means. Anyone who is out in the Hamptons is pretty darned lucky, no matter where they call home. Here's the latest, though this is changing day to day, on what to expect this summer.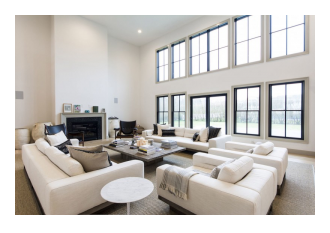 Your house.
We asked Real Estate Broker John Esposito at Compass for his take on what to look for in a house. "This summer, you're going to be at your property a lot more. Make sure your rental has all the amenities you need. A lot of people will want to have everything on-site. This will be the summer to have the house you'll enjoy having takeout on your deck."
Workout studios and gyms.
Even if/when they are allowed to reopen this summer, virtually all the cult workouts will have more outdoor classes and smaller groups in order to maintain social distancing. But that doesn't mean it won't be fun to get some normalcy back. Plus, it is beach season. So sign up early and often, and support the regulars like Tracy Anderson, Physique 57, Exhale Spa, Flywheel, SoulCycle and local trainers once things are eased up a bit. In the meantime, get on the Zoom class train; it's surprisingly been a decent substitute and has provided a modified sense of community while we've all been apart. Check out our top online workouts if you need inspiration.
Restaurants.
The general consensus among restaurants is they want to reopen, but any dine-in options are going to, or should, have six feet between tables. Those with large outdoor patios will fare better this season when dining in resumes, but if you thought a reservation was hard in season, our sense is it's going to be even more competitive this year, if only for sheer change of scenery. Most of our favorites have been already doing takeout in the Hamptons, like Nick & Toni's, which has been doing nice big grill packs with everything from burrata to Wagyu. La Fondita was essentially a takeaway spot anyway, and we can attest that guacamole and tortilla soup taste just as good via carryout as they do enjoyed from one of their picnic tables.
Beaches.
A big part of the Hamptons, of course, is the beach. So what the deal? Beaches have indeed reopened, but if you don't own a house or if your landlord isn't generous with beach passes, there will be no pay-on-the-spot parking for the foreseeable future.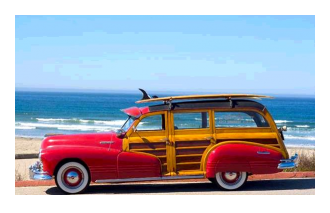 Festivals and celebrations.
While most have not made formal announcements regarding Fourth of July fireworks at Main Beach, polo, charity events and the Hamptons Classic, the general sense is that decisions will be made as close to the dates as possible. Although eternal optimists, we're thinking the events we've come to love in the Hamptons, and the large crowds they entail, won't take place this year. We'll keep a lookout for you, though.
So in this pandemic world, is the Hamptons the place to be for the summer? We say an absolute, resounding YES. Our advice is to make your home your sanctuary (or have us do it up for you) and choose your small Quaranteam circle with whom to enjoy it. At-home clam bakes, large lunch spreads from Round Swamp Farm, your own wine tastings because if there's a time to take those bottles out of the cellar, it's now. If you can't park at the beach, then it's the perfect excuse for a bike ride. And support local shops and do curbside pickups. It's still going to be a great summer, and you never know, maybe your best yet.
Related Article: The Hamptons Classic List