When we travel around the world, we pick up a few favorites. So today's culinary inspiration is Bishkek tea from the eponymous capital of Kyrgyzstan (we know, doesn't that roll right off the tongue?). But seriously, this tea is the stuff addiction is made of. That is if addiction was made of ginger, honey, fresh fruit, and your favorite tea, piping hot each time.

A Crossroads in China, Russia, and Turkey
This summer, I made a bucket-list trip to the five Stans, and Kyrgyzstan was my first stop. I am by nature a big tea drinker, but I didn't know how engrained tea is in the culture of Kyrgyzstan. The country was once part of the former Soviet Union and shares a border with China. Both China and Russia have a rich tea culture. So it's no coincidence that this influence was passed on to Kyrgyzstan.
Most people in Kyrgyzstan's south drink green tea; black tea is popular in the north. No matter what type of tea you like, though, it's a staple of Kyrgyzstan meals. The country's majority religion is Muslim, which reflects its Turkish influence. So rather than wine, which is haram for Muslims, tea is often the beverage of choice. And tea is a beautiful ritual here. The Kyrgyz do it up with unique fruit infusions. It's one of the things that sets Kyrgyzstan apart from the four other Stans. Here's the story behind a tea recipe.
From the Mountains to a Chic Rooftop Terrace
When I travel around the world, I am lucky to have friends who dial me in to the locals. My college roommate's father-in-law has a home in Kyrgyzstan, as he worked for the U.N. for over 50 years. He's still actively involved in the Kyrgyz community, and started a school in one of Kyrgyzstan's most remote areas. Over 90 percent of the country is covered by mountains, so without this school, many children would not have access to education. He was kind enough to not only give me a comprehensive lay of the land of the country, but also connected me with his close friend Erkin. This is where my journey really began.

An Adventure to Chunkurchak
My new friend Erkin still works for the United Nations, so it was a great opportunity to get his perspective on the region. Erkin took me under his wing for a Sunday afternoon drive and hike into the mountains. We ventured to Chunkurchak in the Ala Too Mountains, which are about a mile and a half above sea level. Along the way, we picked up a few female family members, who were stranded due to car issues. Because that's what you do in Kyrgyzstan; when you can, you help other drivers.

The young girls and I couldn't understand each other because I don't speak Russian, the official language, and I don't speak the national language of Kyrgyz, either. However, the warm energy was clear. We ended our trip at the top of the mountain with hugs, and a sweet photo.
At the top of the mountain, the views were gorgeous. From this vantage point you get an idea how completely unspoiled this part of the world is. Here, I had my first taste of Bishkek tea and traditional Kyrgyz food, at a mountainside restaurant called Supara. For food, I'm a pescatarian. So I passed on common dishes with horse meat. However, I was surprised to find such gourmet food in a random mountain resort.
The tea recipe here was simple; honey, some lemon, and our choice of green tea. It was really more about the ritual and the art of conversation, where tea brings people together. Erkin kindly kept my piping-hot green tea coming, and perfectly filled it just halfway each time. I learned this is the Kyrgyz way to serve tea; it's a sign of respect.
Bishkek Tea in the Big City
From there, I returned to my hotel, the Sheraton Bishkek, which is the nicest hotel in the country. The rooftop restaurant, IWA, is a Japanese fusion spot. IWA has the scene and the type of client that Nobu did when it opened. I barely got a seat on a Sunday evening, beneath the retractable roof and with a full view of Bishkek. Here I had probably the most creative version of the Bishkek tea recipe. The staff brought a contraption with water fruit, tea leaves, mint, and ginger at the bottom, and an empty compartment up top. Then the server lit a flame under the device, which heated all the ingredients. After six minutes or so, the water boiled up to the top compartment, and the tea was ready to pour. It was delicious. I love my wine, but for my time in Kyrgyzstan I opted for the unique tea recipes of each restaurant instead.
The point of this tea recipe isn't necessarily the tea itself, but rather what tea represents. Similar to vineyards that I like, it's about the experience, the people, the scenery, and how you felt in the moment.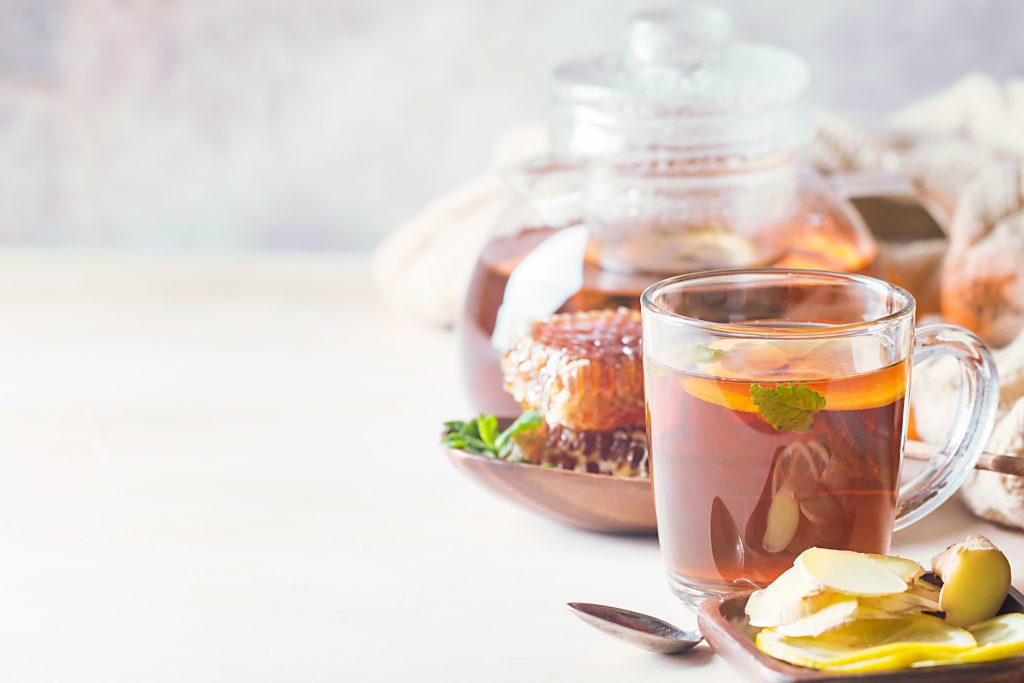 Ingredients
16 oz of water
Floral green tea, like Palais des Thés' Thé du Hammam
1 orange, cut in eight wedges
1/2 Meyer lemon cut in round slices
Honey to taste
Ginger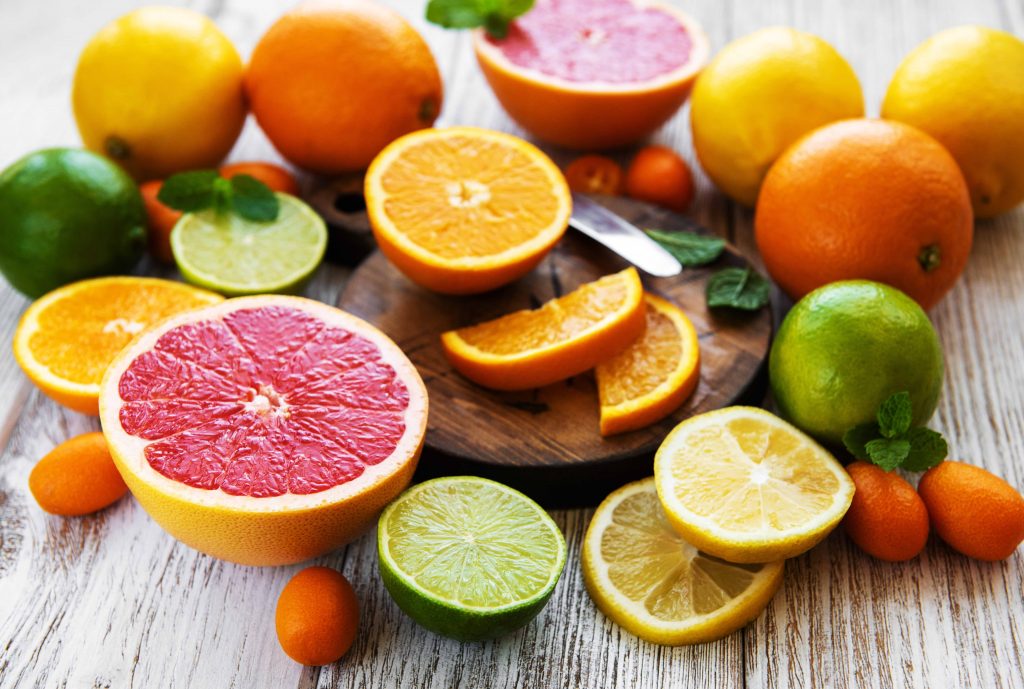 Directions
You can make this tea recipe in any teapot, of course, but a clear teapot gives you the full effect. Bishkek tea is about the beautiful colors of the fruit infusions. This tea recipe calls for a simple orange, Meyer lemon, ginger, and honey concoction. However, you can use any fruit, from peaches to strawberries, as long as it's in season. Whatever you choose, make it something you can sit for hours with, catching up with friends. It's all part of the Bishkek tea experience.
The Kyrgyz like their tea on the sweet side. I always made my tea recipe with just a touch of honey, or no honey at all.
In a tea kettle, bring 32 ounces of water to a boil. Add two tea bags and steep for about 5 to 6 minutes. As your tea is steeping, put the the orange, lemon, ginger, and honey in a clear teapot. Pour in your steeped tea and mix well to make sure that the honey is evenly distributed. You'll likely have some extra tea and hot water, which you can continue to boil and add to the tea mixture. This keeps the tea from being too concentrated; it's also a nice refresher of the fruit tea mixture.
To serve, set up your tea cups and fill them halfway. Traditionally it's a sign of respect to fill the cups only halfway. However, among friends you'll often be given the go-ahead to "disrespect" them and fill the cups all the way to the top. Enjoy with traditional Kyrgyz bread, which has an almost croissant-like texture, and friendly conversation.
Related Articles
Kazakhstan on the Brain 
Welcome Back New York 
One Year Since Afghanistan