You know we bring the fun. The best places to stay. Where to eat and drink. And how to get there, in the fashionable style that you're used to. Our extensive team travels give us a unique inside perspective. We are your resource, for anything and everything in travel and the good things in life. So, the core of our business is making sure you know the best places to go around the world. But, the heart of Galavante is the difference we strive to make in the lives of individuals.

The Journey with Galavante in the World
One year ago, we paused to talk about Afghanistan, when the Afghan government fell to the Taliban. Today, we'd like to take a moment to share with you the update of what's happened in this year. Our company foundation, Galavante in the World (GITW), is privileged to support 10+ extraordinary women and their families. We would like to share a few of these women's stories. Their paths took them from Kabul to Ukraine, to Italy, to the Netherlands, to Abu Dhabi, to Pakistan, to France, and more. No matter where the journey, the desire for the destination is to come to the United States to pursue the American Dream. Some have made it, and we know many others will arrive this next year. These women have endured insurmountable challenges already, and they've come too far not to succeed.
A Loss of Women's Rights, A Loss of Human Rights
It doesn't seem real that there's a world where girls are forcibly married as teenagers and banned from going to school. As women, they are forbidden to work or even leave the house without a man. But this is Afghanistan today. Our foundation dedicated this past year to fight for exceptionally talented women who could be your friend, wife, and daughter. They are data scientists, diplomats, lawyers, and journalists.
We also helped families so their daughters would not be sold (some to the Taliban) to save siblings from starvation. The photo is of a family who we directly helped with food so they could survive. The choices that Afghans must make to see another breath tomorrow are inhumane. Yet this is the situation in Afghanistan.

Nobody Puts Baby in the Corner
That's why I just couldn't sit back, and luckily, either can many of you. We formed the Galavante in the World Foundation, a 501c3 focused on humanitarian, women's rights and education projects. Our main focus today is The Afghanistan Project. Our project directly assists women alumnae and their families from the American University of Afghanistan (AUAF). We provide scholarships, living stipends, educational expenses and other critical counseling and mentoring services. It's just the start too; we have big plans in the works for educating the younger girls from ages 8-14. When we're ready to announce, you'll be the first to know of this exciting project.
Four Profiles
I can sit here and talk all day with you about Afghanistan. But it's just not my story to tell. Instead, I'd like to introduce you to four extraordinary women.
Sara Hakimi
The GITW Foundation awarded Sara Hakimi a two-year $75,000 scholarship for her living expenses at Georgetown University. Sara is in the Masters program in International Security Studies at the Walsh school of Foreign Services. Her previous work experience with the Afghan government includes counter-terrorism and anti-narcotics  trafficking with respect to border security. Read her full story here.
Masouma Tajik
GITW awarded Masouma a $15,000 living stipend, to support her in her efforts to come to the United States. Masouma self-evacuated out of Kabul airport with a group of journalists to Kyiv, Ukraine in August 2021. We supported her from Kyiv to L'viv, to the Netherlands, and now at Rutgers University. She is studying for her Masters in Data Science and Public Policy. See her interview here.
Homa Wahaj
Homa is a graduate of AUAF, and evacuated to Abu Dhabi as she awaited passage to Canada this past year. She  shared her experiences of what it was like to say goodbye to her family, possibly for the last time. You can read her stories here.
We are proud to report Homa made it to Canada, and she is one of the scholarships GITW will fundraise for this year.
Laila
Laila is a graduate of AUAF, who evacuated to Abu Dhabi as she and her family await passage to the U.S. GITW supports Laila with modest living expenses and as importantly support for successful resettlement. This includes job placement, mentoring and foundation support when she and her family arrive. Read her story here.
Make a Direct Difference with GITW
GITW is 100% volunteer run, so that the funds we raise go directly to the women and families we support. To date, we've committed and deployed over $100,000 for scholarships, living stipends, basic needs and educational expenses. The accomplished women above are exceptional. But what is remarkable is that they typify the women who graduate from AUAF.
So do the world a favor, and join us, to make a direct difference in the lives of women who will change the world. You can donate here or contact me to learn more about how you can be involved. Your contributions are tax-deductible, and will make a direct impact. It's one year on since Afghanistan fell to the Taliban, and we have not forgotten. So this is to Afghanistan, with love.
All the Best,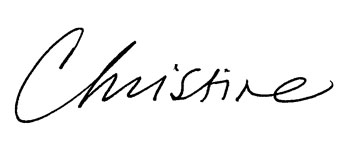 Christine Drinan
Founder