I may sound like a broken record, but it sure is damn nice to be back in the world again. And by that, I mean exploring all the off-the-grid places, like Senegal, which was on my travel schedule this past month. Dakar is an emerging destination, and it's where the music scene is as hot as the summer. It was a perfect stopover too on my way to my happy place, in the south of France.
Flight Arbitrage
There's a direct flight from NYC to Dakar. Therefore, in my own logic, I naturally thought it would make sense to see Senegal, then head to St. Tropez with friends. And not so surprisingly, my ticket cost less than half of what it would to fly to NYC to Nice direct. Instead I went Dakar to Nice, Nice to London, then London back home. If I'd had more time, I would have added Portugal, because Lisbon is the most efficient flight from Dakar to Europe. This makes sense, since Senegal was previously a Portuguese colony. Lisbon is one of the best destinations of the summer too, so even if Dakar isn't on your list, Lisbon should be.
Air travel this summer is as insane as everyone said it would be. So my advice is get to the airport early, especially if you don't have Clear or airline status. Above all, put on your flexible mindset. There's a good chance there will be delays, flight cancellations, and less-than Zen-airport experiences. Even with all this though, the destination is worth it.
Two Destinations Surprisingly Similar
It was just two years ago that I would take only two days off a year, and that would be in the south of France. But this year, I'm Côte-d'Azur-bound twice. There is nothing quite like the south of France in summer, but Senegal, in its own way, was not so different from the French Riviera. After all, Senegal was a French colony from 1895-1960, and everything from the language and food has a strong French influence.
Reason Number One to Go to Senegal
The beaches in Senegal are better than anything in France. The places to be include the area of Saly and the new Riu Baobab hotel in Pointe Serène. Candidly I didn't care too much for the Riu resort, which could have been anywhere in the world. To take that further, hotels just aren't there yet in Senegal. But the beach at Riu was something else. Besides stretching on for miles, it was unusually wide. It took a good seven minutes to walk from the start of the beach club to the water. On this walk, the sand was like powder, and there's nothing like an African sunset on the beach.
The Cuisine Scene
The other aspect of Dakar that I found remarkable was the restaurant scene. There aren't many places in this part of the world where you can restaurant hop and consistently get good food. You should use common sense anywhere you eat, but you're not worried about getting an upset stomach from the food in Dakar. One of my favorites was Cop 21, which looked like a beach club in St. Tropez. I also loved the Lighthouse restaurant, filled with locals taking in the views from the historic building. We're going to do a full feature on Senegal, but I can already tell you that the list of restaurants makes up some of the best outside of South Africa.
I'm still digesting my time in Senegal and its many highlights. The food was tops, and I met new friends, who took me around town and into their fold. There is a burgeoning art scene that I would go back specifically to explore. And I fell in love with this beautiful orphanage, L'Empire des Enfants, where our GITW Foundation made a humble donation of lamb, chicken, toothbrushes, toothpaste, and sweets. After all, it's not just about the number of countries, it's about the impact we can make.
All the best this August, on all your adventures.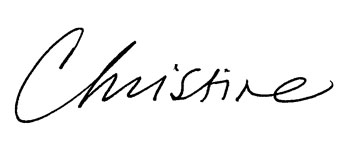 Christine Drinan, Founder