This month is unprecedented in travel, because all of us are on the move. I won't be offended if you don't read this because you're in Italy. Or the South of France. Then sailing the Greek isles. Wherever you are, you are out in the world. Meanwhile, I have ideas on summer destinations that are further afield, yet familiar…and worth a visit.
The Spectrum of Optimism
In the past few months, I've been cautiously optimistic about the rebound of travel. My slight hesitations stemmed from a few factors. First, Omicron came out of nowhere, and many of us had travel plans curbed this past December. Second, there was that testing requirement to return to the U.S. Yes, I know your feed was still full of travel, but I would say that the majority of travelers had not yet boarded a plane to more adventurous destinations. Third, of course, is the war in Ukraine. I don't know if we've yet seen its real impact on the global economy. It goes without saying that that's second to the senseless loss of human life. I have such deep respect for the Ukrainians. The fight they put up for their country is the example to all.
The Summer of a Lifetime
Even with all this going on the world, I've moved from cautiously optimistic to gung-ho. Thank you President Biden for lifting the testing requirement for those returning home. Most other countries are on the same page; all you need is a vaccine card to travel more or less normally again.
For me, where to travel this summer will include Senegal, and you'll read all about that in next month's founder's note. All the same, I will see many of you in the south of France. And later this summer, I'm starting my bucket-list trip to the five Stans. From my perspective, where to travel this summer will be about making the world a better place. It will be about exploring unusual destinations. And it will include dancing on a table at the Caves du Roy. Because life, after all, is about balance.
Think Portugal
If you didn't make travel plans this summer, there are still gems to check out. Case in point: Portugal is at that perfect inflection point of not quite discovered (or at least not overrun), but with top accommodations, food, and service. Even the luxury players like Saint Laurent have footholds in Lisbon now, which is a telling sign. In my opinion, Portugal is where to travel this summer, to get authenticity and avoid all the hoi polloi. The Six Senses Douro Valley opened pre-pandemic, so that brought travelers in just for the hotel. But now, you'll hear names like Immerso and Sublime, top luxury local hotels that won't break the bank. And in the Algarve, I love Vila Joya still, which has European top cuisine set in a quietly luxurious retreat. If I only had more time this summer, I would be on that plane to Portugal in a heartbeat. The time to experience the world is now; it is our oyster once again.
Wherever your travels take you, I wish you the summer of a lifetime.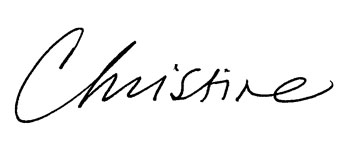 Christine Drinan, Founder