Near the top of the wish list of lifetime vacations is a family trip to Hawaii. The 50th State to join the United States has it all. Once its own country, Hawaii has rich culture and heritage. As an island in the Pacific, it also has a unique topography from the rest of the United States, with colored sand beaches, and volcanic adventures. The natural beauty of the island sets the stage for a memorable family trip to Hawaii, and the Mauna Lani is the place to stay.
Hawaii is a big vacation, and it's where you can take multi-generational family members. There's something for every level of activity and interest. Where you stay though on a family trip to Hawaii, does set the stage. The resort of  Mauna Lani, which is part of the Auberge Resorts Collection, sets a beautiful one for your family. First impressions are everything; from the moment you arrive and get a lei (garland) from the warm and welcoming staff. You will feel like a part of the ohana, which is family in Hawaiian. If you're lucky, a family trip to Hawaii will make it onto your vacation rotation. Mauna Lani is a place that you can return to over and over again.

Overview
Mauna Lani is located in the ideal spot in the center of five mountains on the island of Hawaii. Guestrooms are spacious and offer multiple options like family suites and private residences. Everyone will love to soak in the mountain and ocean views from the furnished balcony of their rooms. The hotel itself is a highlight of any family trip to Hawaii.

As you would expect from an Auberge, the hotel is exquisitely decorated and has a full suite of activities for your brood. Even the smallest travelers feel like a really big deal. Families have a dedicated beach and infinity edge pool with ocean views. Families can swim, snorkel, kayak, and play all day at the picturesque white sand beach. On the adjacent play area, you'll have giant lawn games. There's also a dedicated place for your family at the Holoholo Kids Crew. Your kids' days are guaranteed to be full of fun, new friends, and traditional Hawaiian experiences.
At sunset, you can snuggle up together in the private, plush Halau just steps from the ocean. There is something so special to listen to the waves crash as you savor every sip of your favorite Hawaiian beverage served in a carved pineapple.
Adulting
Your family trip to Hawaii of course needs to have time for you. Parents will find the perfect balance of family fun and adult-only amenities at Mauna Lani. You can make a tee time at the Wikiwiki Course, a pristine nine-hole course that's perfect for the whole family. Alternatively, you can play world-class golf as a double on the North and South courses.
No vacation is complete for the adults without a spa, and Mauna Lani's is world-class. You can treat yourself to a facial at the Auberge Spa, where treatments feature local oils, herbs, honey, and flowers. While family time at the pool is special, there's also the serenity of the adults-only infinity pool.

Eat Your Heart Out
A family trip to Hawaii is also about the food. You'll savor every bite of the authentic Hawaiian specialties at the five-open air restaurants at the Mauna Lani. There are plenty of options for the family too, with keiki menus with traditional and local kids' favorites. Restaurants source ingredients caught and cultivated by local fishermen and farmers.
Of course, you'll want to start your day with the best of the local ingredients, which include Kona coffee and fresh pineapple juice. For breakfast, a specialty at the Mauna Lani is the delicious ube pancakes. No matter what you eat, you'll have the most spectacular views at HāLani.
Dinner time is an affair, where you can dine with your family at CanoeHouse. This is a renowned oceanfront dining spot that lives up to the hype of its months-long waitlist.  CanoeHouse presents Japanese-inspired dishes like broiled kona kampachi and king crab legs. You can also opt for the specialty "MY" Menu, a six-course tasting menu of their most storied dishes.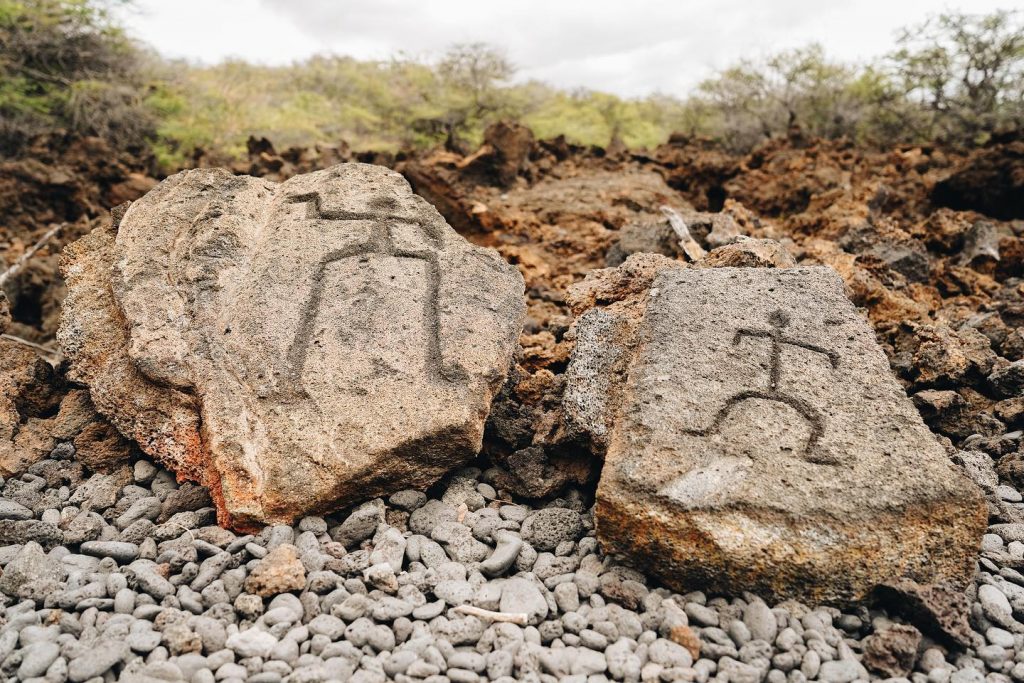 Culture and Heritage
The perfect start to your day can begin with a sunrise canoe paddle in a traditional Hawaiian-style outrigger canoe. You can also explore historic sites like Puakō Petroglyph Archaeological Preserve. This preserve has one of the largest and last heiau built in Hawaii, with more than 3,000 ancient petroglyphs. A highlight of the experience is to talk with Danny Akaka, the resort's knowledge keeper. He'll regale you with his tales of Old Hawaii, while he plays the ukulele and you and your family make authentic leis. He's one of the most interesting and memorable people you'll meet on your family trip to Hawaii.
A Traditional Lū'au
The Hale Hoaloha Lū'au is a must-do for your family trip to Hawaii. Steep in history, culture, and storytelling, traditional feasts, hula dancing, and fire dancers. Here, you can dine on locally-sourced fresh fish like lomi lomi salmon and ahi poke, huli huli. There's also traditional-style chicken and kiawe broiled steak. Storytelling is its own pastime in Hawaii, so you'll enjoy the local stories as you take in the hula and fire entertainment.
Lava Lakes
No trip to the Big Island is complete without a visit to Hawaii Volcanoes National Park, home to two of the world's most active volcanoes. Kailani Tours express tour gets you on a family adventure to the Kilauea Volcano at Hawaii Volcanoes National Park. This makes it easy for families to learn from expert guides. You're also provided with meals and private access to some of the island's most impressive treasures. If you're lucky, you'll see Kilauea erupt with active lava lakes that glow at night. It's one of the most impressive sites you'll experience on any family trip to Hawaii.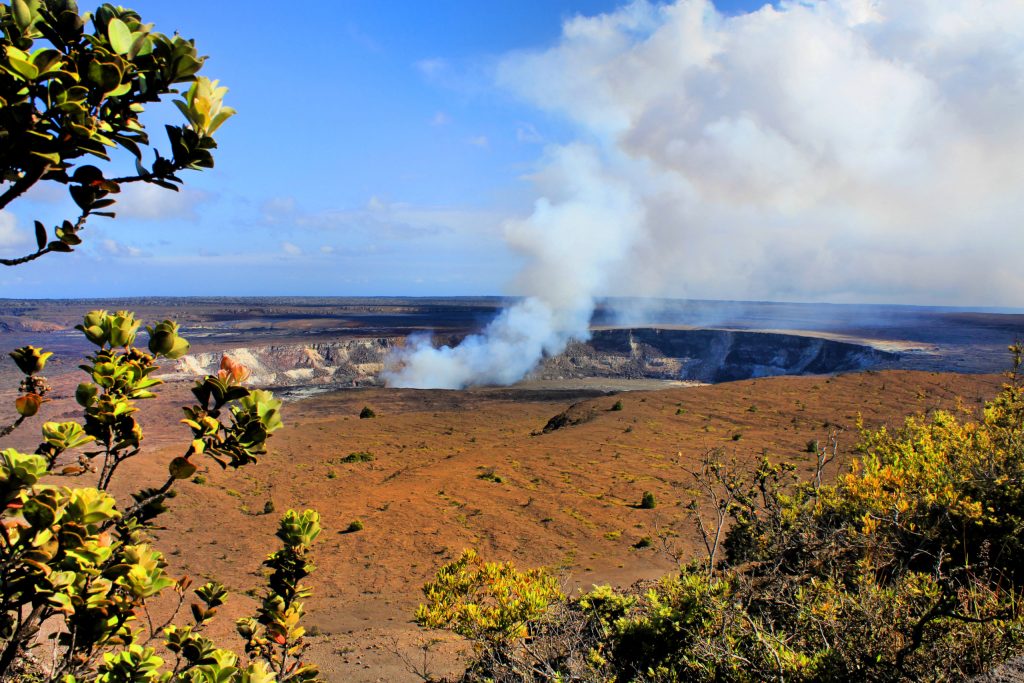 Aloha again
We suggest you plan to stay at least a week, given the travel time and to have the chance to really explore the island. However, chances are that you'll leave Mauna Lani with memories that you'll want to relive again on your next family trip to Hawaii.
A Day in the Life at Auberge in Hawaii
Sunrise canoe paddle
The timeless tradition of the luau
Stand-up paddle boarding with Mika, the resort's pup resident
Sinking your toes into white, black, or green sand
Dinner at CanoeHouse
Related Articles
Acqualina Resort: The Best Family Resort
The Most Luxurious Family Cruise
Best Ski Resorts for Kids