Whereas Julian Robertson's lodges once cornered the market on luxury in New Zealand, there's a new addition to the circuit for this region of the world. When you think about it, it makes perfect sense. Remote location. Stunning scenery. Adrenaline-induced activities for the overachievers. Combine that with a luxury lodge and top of the line service and food, and you have yourself another addition to the Eleven Experience portfolio.
The award-winning Cedar Lodge is the group's newest property, situated on five secluded acres on the South Island of New Zealand, between the Makarora River and the Mount Aspiring National Park. Unlike their other properties, this one has over thirty years of experience under its belt, but just cranked up to Eleven.
Anyone who has been to an Eleven Experience knows that their thing is activities, led by the most expert guides. Some pastimes while on property include private tours of New Zealand's best wineries, helicopter-assisted hiking, (yes you read that correctly) and helicopter-assisted fly-fishing. Clearly, they have a thing for helicopters. Think of it as door-to-door service for a front-row seat to New Zealand's unique views over beech forests, waterfalls, snow-capped mountains, and glacier gin-clear streams. In other words, just another day at Eleven Experience.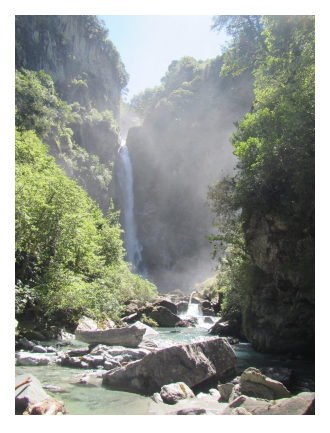 To book: [email protected]
FAQs
Q: How many suites are at Cedar Lodge?
A: Cedar Lodge has four guest suites. They all have king sized beds and en suite bathrooms.
Q: Where can one book a stay at Cedar Lodge? 
A: The booking page is here.
Q: Is there Wi-Fi? 
A: Yes, the guest rooms have Wi-Fi.
Cedar Lodge Information
Address: Makarora 9382, New Zealand
Phone number:   +64 3 443 8285
Map: