Tutto Il Giorno, Sag Harbor or Southampton
Tutto Il Giorno, Sag Harbor or Southampton
When Tutto Il Giorno arrived in Sag Harbor, we wondered where it had been all our lives. The design, airy vibe, beautiful people and solid food made this incarnation of a spot that's been around forever an instant classic of the Hamptons. It had an original location around the corner that was a favorite, but the atmosphere of the newer version elevates the experience. It's no surprise that Donna Karan and her daughter are behind the restaurant. While we may have to wait until later this summer to sit al fresco for pre-dinner cocktails, they are staying strong and offering a la carte, but where they shine is family style. Artichoke lasagna, roasted chicken and homemade tomato sauce are on the menu, along with local fluke, which is always a trickier fish for the average cook to perfect.
Cavaniola's
These guys are the experts at takeaway, as that's always been their format. This is one of the few places where we shop and don't look at the prices because they're never marked anyway. You just go into Cavaniola's, whether in Amagansett or the original location in Sag Harbor, order one of every cheese (which they used to offer samples of before this COVID business), throw in a couple of cheese knives, a beautiful cutting board, a Swiss Girolle (a cheese curler because who doesn't need that) and, well, you get the picture. While they're known for cheese, they shine in the takeout food category. We still have not found a crab cake anywhere in the world better than Cavaniola's, and their lobster salad, while a fortune, is worth every cent. They've been doing cakes and pies lately, too; we walk in here and we're just done for it.
Round Swamp Farm
Let's tag onto Cavaniola's and admit that Round Swamp Farm is also one of the few shops where we know we're going to drop a bundle. Two words: sticker shock. But like Cavaniola's, it's worth it, and we'll line up around the corner to get some of that berry pie, fried coconut shrimp, chicken tenders, pea pasta salad, layered Mexican dip and famous tomato soup.
Coche Comedor
This was a newer addition last season, and a welcome one. A more elevated version of the La Fondita taqueria (which should also be on the list as their guac and tortilla soup are always must-haves when in the Hamptons), Coche Comedor is offering ambitious dishes like tamarind glazed duck, pork rib carnitas and duck fat potatoes. Their freshly made corn tortillas are a treat on the shrimp and the octopus tacos.
East Hampton Grill
If there's a restaurant where it's totally cool to binge on comfort food during beach season, this is probably it. Cheeseburgers, BBQ ribs, biscuits, deviled eggs and creamed corn; there's not much more to say. This is the food for when you Netflix and chill with the whole family.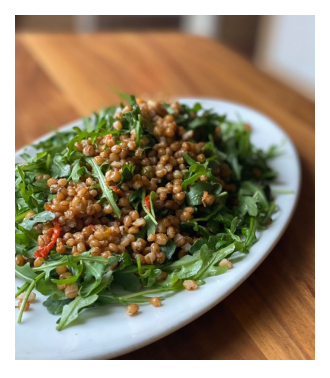 Nick & Toni's
We have these guys on the list because they are a Hamptons institution. Nick & Toni's may not be the best food out there, but it's solidly good, and if we want to continue to have long dinners on their patio or snag the coveted seat at the bar to watch everyone come in, we've got to support. The DIY pizza kits are perfect for the wood-burning oven or grill at the house, and the pork Milanese and chicken Parmesan both travel well for delivery and would likely be more time consuming to try to make at home on your own.