We know 2020 was one heck of a year. Forget the pandemic; the institution of Barneys closed its doors in NYC. We know, you've missed just knowing it was there for you every single day since it shuttered. But now you have a chance to get back into the building. For a very good reason, too: Until December 31, one of the coolest Louis Vuitton exhibits is in the house.

The Exhibit
How does one celebrate a 200th birthday? For the iconic fashion house of Louis Vuitton, there was only one way to honor the bicentennial of its founder. The designer conceived his first trunk at 16 years old, launching his soon-to-be-legendary career. And to commemorate those humble beginnings, the house has created a chronicle of traveling exhibits titled "200 TRUNKS, 200 VISIONARIES." It's as self-explanatory as it sounds: 200 trunks on display, designed by 200 visionaries paying homage to the legend himself. 
The collection debuted in Asnières-sur-Seine at the Louis Vuitton family house before making its way to Singapore and then Los Angeles. Now, it's arrived in New York City, in the old Barneys building, for its final appearance. The exhibit is filled with installations and interactive experiences that both highlight the trunks and the label's history. It's free, open to the public, and runs through the end of December from 10 a.m. to 8 p.m. It's truly a fashion junkie's paradise.

The Visionaries
Now's your chance to see the art of true A-lister visionaries, from Marc Jacobs to Gloria Steinem. Their project? Personalize a blank canvas in the form of a trunk, measuring the same dimensions as Louis' original 1850s masterpiece. And the invitees delivered. Each trunk tells its own special story. Architect Peter Marino used his canvas to reference Vuitton's connection with magician Harry Houdini. Robert Moy, founder of the Brooklyn Balloon Company, artfully sculpted his out of balloons. And DJ Benji B's trunk functions as a jukebox. Every piece of the exhibit acts as a celebration of creativity in one of NYC's most iconic fashion spaces.

Barneys Is Back(ish)
Don't worry, it doesn't end with the trunks. Not only has Barneys re-opened its doors for this special occasion, but the beloved restaurant Freds is back as well. This time, it's revamped as a limited-time joint called Freds x Louis. Serving up comforting lunch and small bites, this revival is just what Barneys lovers need.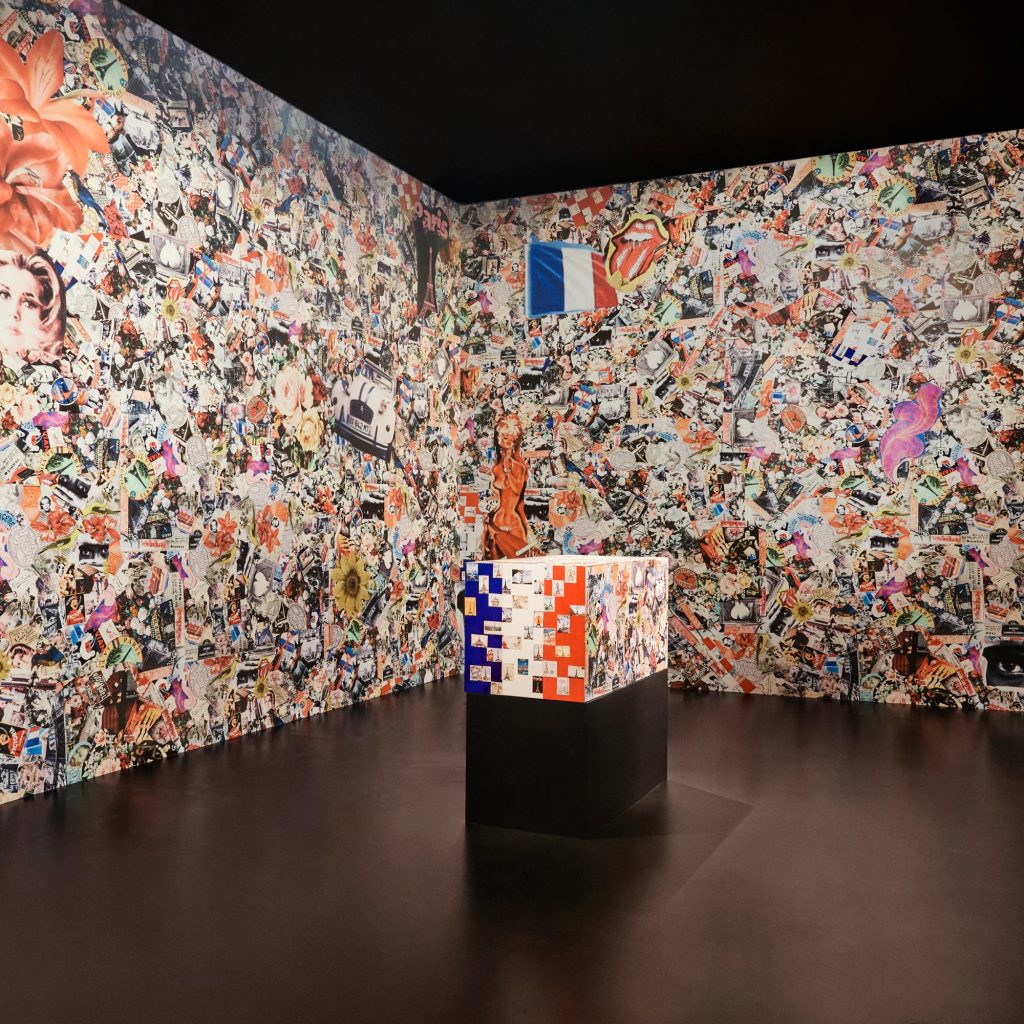 Also open to the public is the Workshop, a creative space beyond the exhibit that allows for "making conversation and serendipity." Created just for this experience, the venue provides a space for visionaries to host live and remote interactive workshops and talks. Guests can dive into an astrology workshop with Susan Miller, study theory at Gloria Steinem's Feminist Camp, or even pop in for a yo-yo performance by champion player Gentry Stein. The free events are scheduled throughout December, and admission is first come, first served. Guests are encouraged to reserve their spots for the exhibit or a table at Freds x Louis here.
Related Articles
Art Experiences in New York City
Information for "200 TRUNKS, 200 VISIONARIES: THE EXHIBITION":
Located in the landmark Barneys New York building
Address: 660 Madison Ave., New York, NY 10065
Open Monday – Sunday: 10 a.m. – 8 p.m.