Where Celebs Are Traveling This Month
Celebs — they are sometimes just like us. Everyone needs some extra Vitamin D at this time of year, and some of you are dreaming of getting those early morning fresh tracks in fat powder alongside a supermodel or three. These are five spots that the celebs are hitting hard this winter, with their private planes, mega yachts and custom Dior snowboards.
HawaiiWe've got to give it to young love, as with their own private plane and essentially unlimited bank accounts, Justin and Hailey Bieber can go anywhere in the world.  Their pick this winter was Hawaii, and it doesn't take a rocket scientist to figure out why.  Maybe the most beautiful place in the US and where COVID is generally under control, now is the time for Hawaii, which is on our 2021 top list of places to also travel.
Barbados
Mega yachts are the new social distancing mode for celebrities like Simon Cowell, Rihanna and their inner circle entourage in Barbados this year.  It could be the pristine white sand beaches, surreally clear waters and the chill Barbadian culture, which is the definition of vacation.  It could also be that with some of the most stringent COVID policies in the world, life is looking pretty normal in Barbados.  Restaurants are in full swing albeit with masks until you sit down at your table and if you take advantage of their year-long residency, it's an optimal place to ride out these winter months and last bit of the pandemic.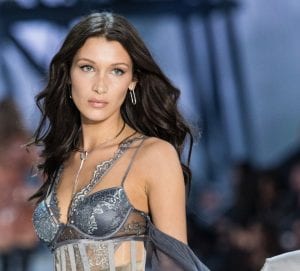 Aspen
 There must have been a super model convention we weren't invited to in Aspen, as there is sure a lot of Kendall, Gigi and Bella going on this winter, along with some enviable ski gear from Chanel and other couture brands.  We didn't know we had the goal to get a custom Dior snowboard until now.  If this pandemic has proven anything, where the airport was busier with private jet traffic than JFK this year, it's that Aspen is always a good idea.
Tulum
It's not just the temperature that is hot this winter in Tulum.  Once a Bohemian enclave it's more like the VIP room nowadays, where celebs like Jimmy Kimmel, Jennifer Aniston, Gigi Hadid, (who is clearly on the circuit this winter) Howard Stern and Bachelorette franchise alums (if you count reality TV stars as celebs).  What's attractive in Tulum, besides the people, is that there is still that barefoot luxury, yoga retreat vibe.  That and it's an easy trip from major cities in the US.
The Hamptons
Christmas to New Years has always been an under-the-radar popular time for celebs like the Spielbergs, Gwyneth Paltrow, Bon Jovi, Renee Zellweger, Paul McCartney, Alec Baldwin, and his not Spanish wife.  Throw in a couple NY Housewives and you have yourself a winter that is as busy as the 4th of July weekend this winter in the Hamptons.