Some people say it with chocolate. But if there's one time of year to say it with diamonds instead, Valentine's Day is it. We're equal-opportunity rock lovers, however: sapphires, emeralds, citrines, aquamarines — honestly, it's all good. Jewelry almost always goes over well, no matter what you spend. Here are nine beautiful trinkets that are the top Valentine's Day gifts this year.
Ginger Bracelet
Price: $190
Perfect for: The Carrie Bradshaw in your life
We have Carrie Bradshaw on the mind, thanks to the Sex and the City revival. Carrie is a style icon because she mixes high with low, classic with quirky. This piece by Vivienne Westwood is one of the top Valentine's Day gifts for the woman with a unique sense of style. This bracelet has a Valentine's theme. The usual brand orb, with a crystal in the middle, is being pierced by love's arrow. Really, it's a Valentine's card all by itself!
Anglo Star Earrings
Price: $230
Perfect for: Your daughter, niece and anyone you want to show some love to this Valentine's Day
These earrings, which display golden cherubs, are sure to remind your love of who's to thank for your perfect union: Cupid. It's a great fit for the avant-garde couple that wants something festive while staying away from pink and red hearts.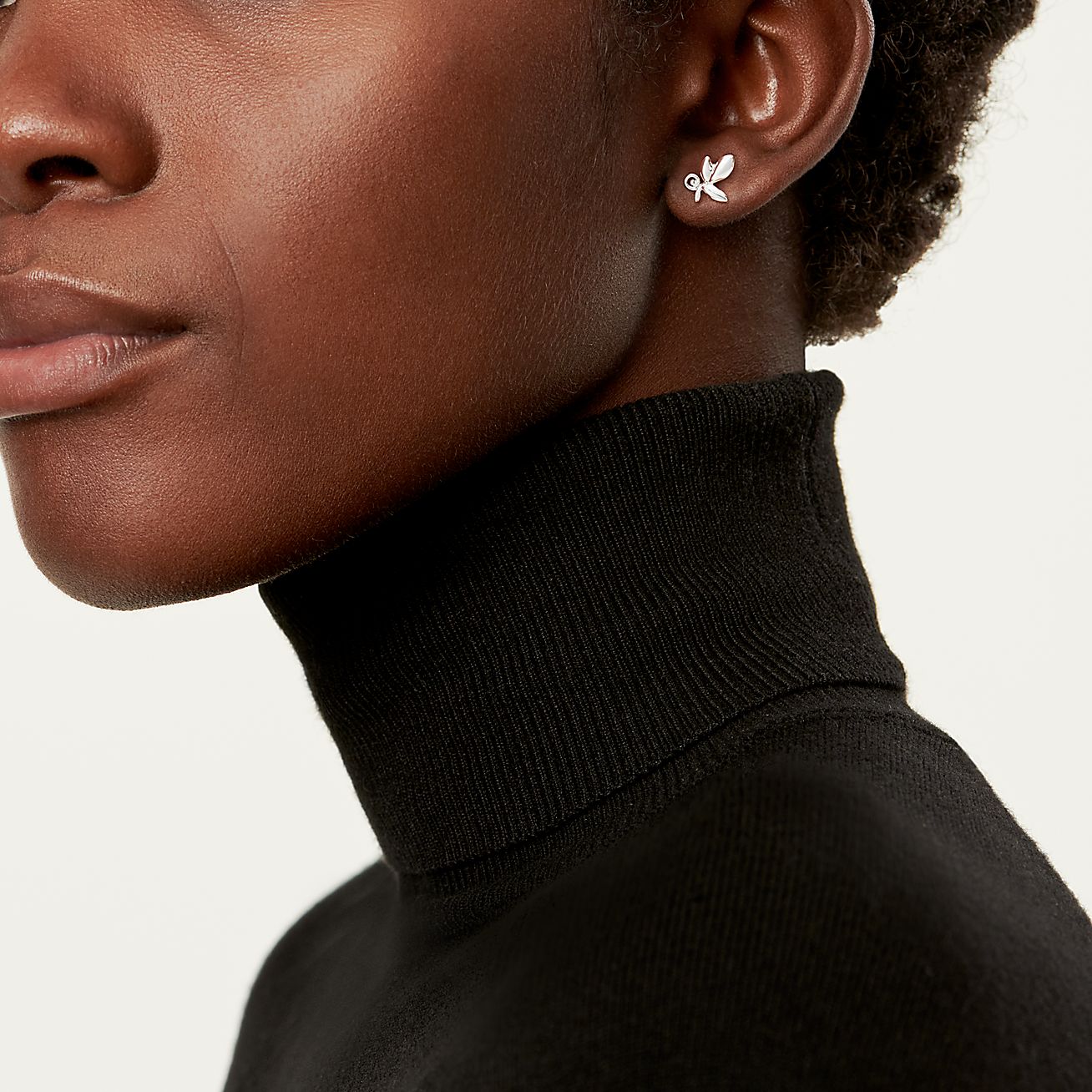 Paloma Picasso Olive Leaf Earrings
Price: Starting at $300
Perfect for:  Your Mom, your significant other or your godkids
Not everything at Tiffany's will break the bank. Some couples really need an olive branch for Valentine's Day, or a pair of olive leaf earrings to ring in another Valentine's Day. This gift, which comes in simple silver or encrusted with diamonds, is for a couple that has had years of heart-shaped presents.

The Victoria Collection
Price: Starting at $5,000+
Perfect for: Your significant other

For those new to gifting investment-grade jewelry, Victoria is Tiffany's classic collection. The marquis and pear-shaped cut diamonds are used in the collection are timeless and offer a range of styles. Whether you add aquamarines, pearls, sapphires or more diamonds, you will always get complimented on your earrings. The diamond clusters pictured here have marquis diamonds at a total carat weight of .55, and pear-shaped diamonds weighing in at .41 carats. At a price tag of $10,500, it's a significant outlay, but not out of reach.
Plus Pendant
Where to Buy It: Homer
Perfect for: The bold, hip significant other or friend
Price: $435
These Homer pieces are top Valentine's Day gifts for the too-cool-for-school people in your life. Homer, the new jewelry brand from Frank Ocean, is all the buzz among the fashion forward nowadays. Its simple, art-pop designs are for every pronoun out there, and anyone who likes to make a fun statement with their accessories.
Hammer Man Pendant
Where to Buy It: Homer
Price: $645
Perfect for: The Brooklyn hipster
The Homer collection has created a classic demand supply for its new line. The detailed interlocking design is striking. Homer pieces are usually limited in stock, so this is for your Valentine who might like to have the most sought-after piece of the season.
Harry Winston
No top Valentine's Day gifts list is complete without Harry Winston. If you're looking to make a truly grand overture, it's hard to go wrong here. Maybe those 10.68 carat yellow diamonds Winston drop earrings caught your eye? It's one of those price-upon-request pieces, as you're easily looking at seven figures. Too spendy? There are more affordable luxuries at Harry Winston too. Here are a few pieces that will only moderately dent the wallet.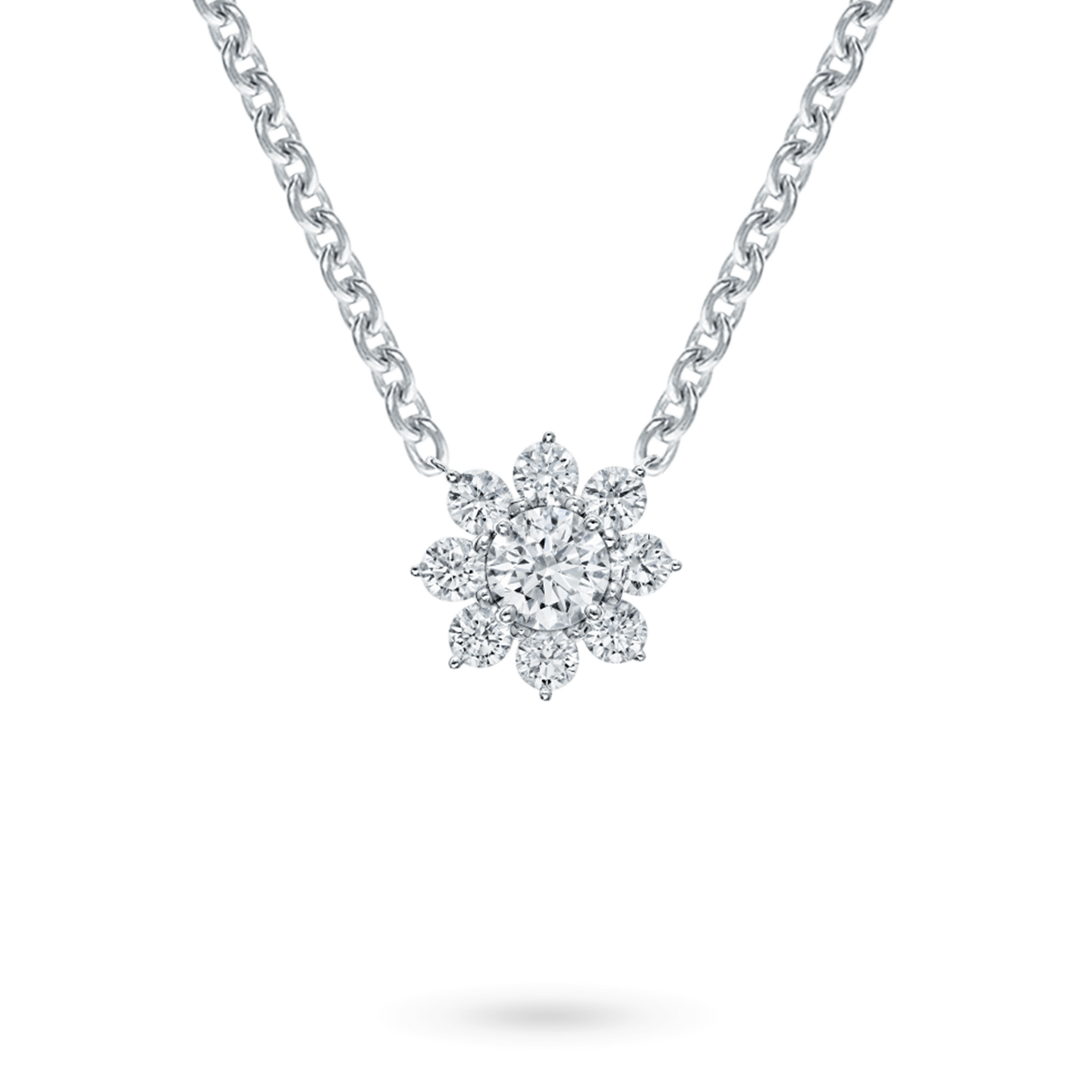 Sunflower Petite Pendant
Price: varies slightly from piece to piece, but you can get out of here for around $10,000
Perfect for: Your significant other, especially if it's a push gift
The most classic gift, the Harry Winston Sunflower Petite Pendant has 9 round brilliant diamonds weighing a total of about 0.80 carats. The center stone is approximately 0.30 carats, and it's all set in platinum.  You can also upgrade from petite, to definitely not petite, because at Harry Winston, anything is possible.

Art Deco Diamond Earrings
Price: varies slightly from piece to piece, but about $30,000+ will get you in the ballpark
Perfect for: Your significant other, or your daughter on her wedding day
At 2.46 carats with 42 round brilliant diamonds set in platinum, this piece is not your run-of-the-mill pair of earrings. These Art Deco beauties are subtle but exude excellent taste. No one does exquisite 1920s-inspired pieces like Harry Winston.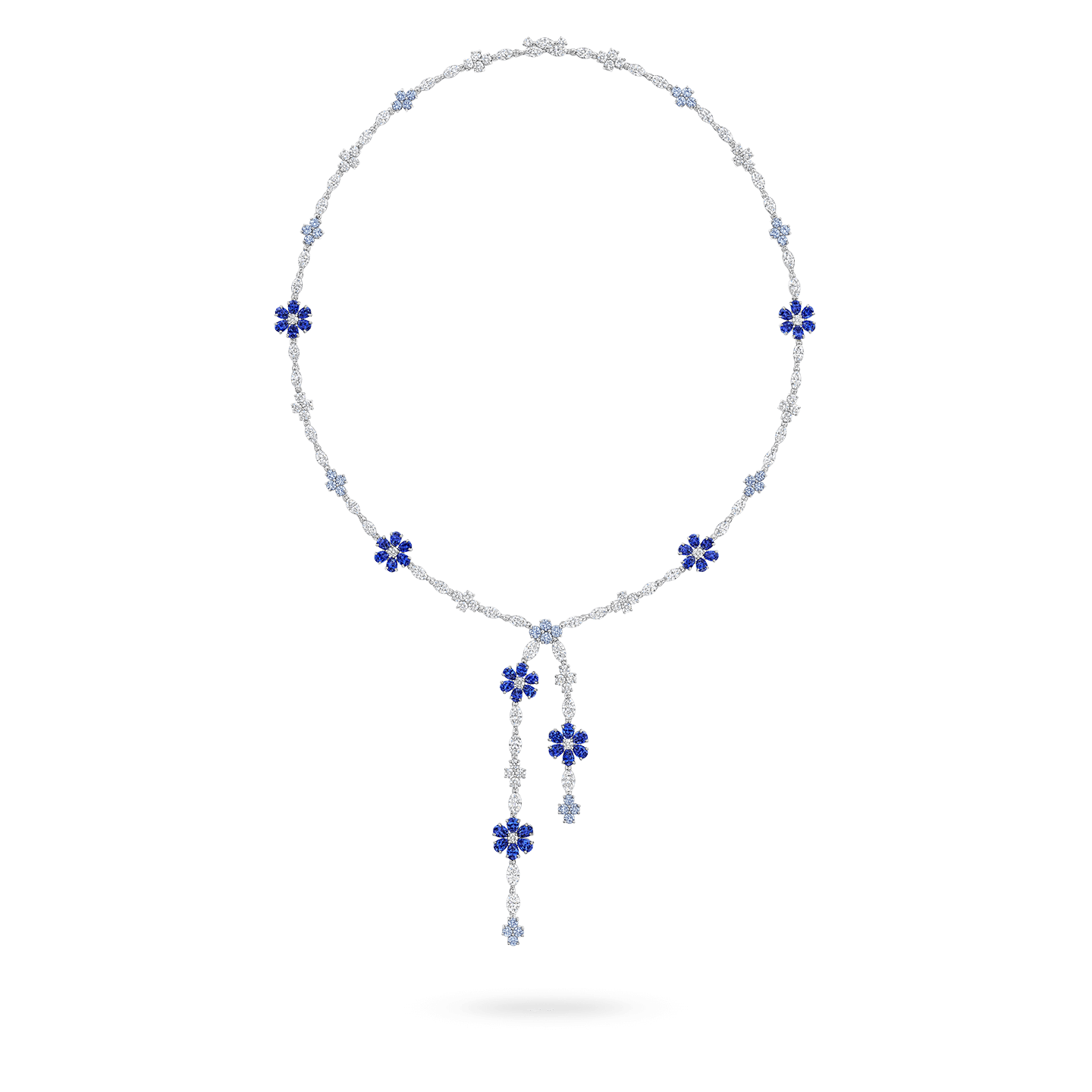 Forget Me Not Sapphire and Diamond Lariat Necklace
Price: varies from piece to piece, but likely you're looking at $100,000+
Perfect for: The person who has everything and wants something unique
One of the top Valentine's Day gifts for the impossible to-buy-for individual on your list, this wraparound Sapphire and Diamond Lariat necklace frames your beloved in a way that can only be called royal. The blue, although striking, can be switched out for a more on-theme pink sapphire version, which is sure to get a similarly giddy reaction.