I have to say, I am surprised to write you and reference the pandemic.  When I originally started my Editor's Letter back in November, it was to announce the Roaring 20s had arrived.  That was when New York City was back full tilt, the Parisians were more fashionable than ever and everyone and their grandma (literally) were booking trips to travel around the world.  Then came Omicron.
Last Year, This Time
At first, just like the start of the pandemic, it seemed that Omicron was an Africa issue. I know I was in denial, just like when the virus first appeared in Wuhan in 2019 and 2020.  A lot has happened since then, and I think it's important to acknowledge from a year ago, how far we've come.  In January 2021,  99% of us were not yet vaccinated.  We had come off a tough holiday season where many of us did not see our families.  Most of us, had not even stepped on an airplane in a year.
But through 2021, we found a new normal.  Most of us stopped stockpiling freezers, wiping down our groceries and hoarding toilet paper.  Many of you began traveling again, even internationally.  France and Greece were hotter than ever, and yes there was plenty of #yachtgoals to look forward to in in St. Tropez. We stepped back into the world, and wow it's a beautiful place.

That Moment in December
Polo Bar in NYC reopened, and the scene in November was just on fire.  I personally went to Paris in mid-December and have never seen the French more fashionable and chic.  Towards the end of my trip though, a few restrictions were put in place.  Nightclubs closed and restaurants did not allow dancing.  It didn't stop me though from having the best trip I've had, in 50+ visits to Paris.
Then, there was that moment.  I returned home and had a dinner with friends at Polo Bar again, but so many friends, including one who was to join for dinner, had Omicron.  I remember sitting there with a sinking feeling at dinner, and the sudden need to get home.  It was a complete 180 from four weeks earlier.
To Travel, or Not to Travel
After that moment at Polo Bar, I had to make a decision on my New Year's plans to Spain.  I was on 36 flights in 2020 before a vaccine, and even then I was never nervous to travel.  This Omicron development though felt different to me, even though I'm boosted.  My deciding factor was if I would be willing to do my quarantine time in Madrid or Ibiza should Omicron strike.  The answer was a resounding yes, and so on my flight I went.  You'll see lots of coverage on Madrid, Ibiza and the incredible hotels that have popped up in these destinations this next year.  I'll shortcut it for you though; this was one of the best New Year's of my life.  It was right up there with Bhutan in 2019 before the world changed.

The Moral of the Story
The point of my story is to say that I've chosen to live my life.  Yes, there will be small sacrifices like chilling out on restaurants this January and February until NYC's Omicron numbers die down.  I'll need to push my trip to Iraq this January, where I was set to see the women of AUAF to make a donation on behalf of our Galavante in the World Foundation. Me in quarantine for 14 days in Iraq is not going to do anyone any good.  The quarantine scenario is one that will decide my travel until this Omicron nonsense dies down.
I realize that I may not be able to do 100% of what I want to in a destination until COVID is in check.  But I'm not going to stop exploring the world.  I'm not going to stop helping those in need.  My travel show project will begin filming this year.  We're going to go gangbusters at Galavante with our new website (announcement coming soon). There will be a Reviews platform for you to share recommendations and a booking engine for you to make hotel and air arrangements directly.  At Galavante, we're older and wiser from this past 2 years, and we're choosing to make the 20s roar, not matter what happens.
So to start 2022, I wish you all the very best, and for you to find your own roaring 20s this year.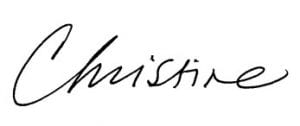 Christine Drinan, Founder