What a difference a year makes. Well, actually for me, it's the last five months, as the first half of the year felt like purgatory. Personally, I waited for everything from vaccines to the resurgence of travel. I am on my way, after all, to all 195 countries. I am happy to report that, not only am I back in the world, but so are you.

The Year in Review
While at times it felt as if we were back to pre-pandemic time travel, the statistics show that we have a long way to go.  Your flights were crowded, but part of that is because airlines reduced flight routes significantly.  The good news is that from 2020, at times the number of people traveling increased over 600% compared to the same time in 2020.  However, the overall annual number of people traveling globally today is estimated to be about 50% of what it was pre-pandemic.

At Galavante, we saw the first sprinklings of mainstream travel start in March.  People continued to dip their toes (sometimes literally) in the water with trips to the Caribbean, California, Miami and Aspen.  Then as if the dam burst, summer was busy with the first international trips for most clients. St. Tropez was hotter than the weather, and France emerged as the most visited tourist destination of the year.  Though if it seemed like everyone was in Greece once borders opened up, it's because they actually were.  Mykonos was about 75% experience wise of it's regular glory, but for those of you who were actually there, it felt full tilt.  The point is, most of you who love travel, found a way to make it happen this 2022.  So bravo to you, for being back in the world.
My Memorable Destinations of the Year
In 2020 before the vaccine, I took the opportunity to travel to nearby destinations like Jamaica and Costa Rica and Turks.  I was on over 36 flights before my turn at the vaccine.  I thankfully did not contract COVID, as travel for me is like the need to breathe air.
This year, I ventured to interesting destinations like Azerbaijan, Georgia and Armenia.  We will have more coverage, as if you like to explore the world, these destinations should be on your list.  I felt like I received a PHD in history traveling through this part of the world.  It was also visually stunning.  In Azerbaijan for example, the land is so rich in natural resources that they have mountains that spontaneously light on fire.  Also on the Caspian Sea, they have some of the top caviar, that easily rivals Russia, in the world.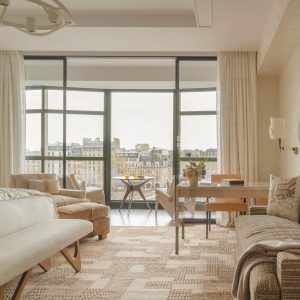 I also took some time for both Galavante and myself to return to France, which is one of the reasons I fell in love with travel.  For those of you thinking about international trips, I can attest that Paris and the South of France are back.  I think even better than ever.  Expect full coverage on new hotels and restaurants that were so Parisian, it hurts.  France is absolutely a destination I would recommend now, and into 2022.
My Favorite New Hotels of 2022
Cheval Blanc Paris
The Six Senses Kocatas
My Favorite Meals
Eden Rock Restaurant at Hotel du Cap
Les Trois Chevaux, New York
2021 Countries
Nevis & St. Kitts
Grenada
UAE
Armenia
Georgia
Azerbaijan
Turkey
France
Spain
Predictions for 2022
Before this Omicron business, I was a lot more bullish on the travel outlook for 2022.  It's not that the new strain is going to pose a significant health threat necessarily, but it's how governments will react that is the unknown.  Israel will close its borders and effectively its tourism again.  The UK is already putting material restrictive measures in place.  All companies will work from home until further notice in a few days.  Also, a number of the local pubs will dial it back until the New Year.  I don't think the other European countries will follow suit, but it all remains to be seen.

This is not to mention the highly affected African countries which are the first reported origin of Omicron like South Africa, which is a hub of tourism.  It's not just about the enjoyment of travel in these countries, but rather a direct impact on their economy.  Livelihoods hang again in the balance as tourism feeds someone's family.
So yes, I'm tempered in my outlook on 2022 travel, but by no means am I pessimistic.  I think that we will learn to live with COVID, and we will continue on a path to recovery in the leisure travel industry.  Corporate travel  in my prediction, will not return until 2023 at the earliest.  At that, I think that corporate travel will not hit 2019 volume until at least 2026 if not longer.

But essentially, if you want to travel, you will find a way to do so safely.  Because there's nothing like the experience of the pyramids of Egypt.  The spirituality of Tigers Nest in Bhutan.  Or even just an afternoon on the most beautiful beach, with those you love, in the Caribbean.  The world is a beautiful place with so much to give us, and if you love travel, we'll find a way together.

A Big Thank You 
I can't end 2021 without the chance to say a huge thank you to all of you.  As you know, travel is the foundation of our business.  We also make our revenues primarily through travel bookings.  While it hasn't been easy this past 20 months, we've made it through because of you.  Thank you for the chance to write to you about travel, take care of you on your trips and for all the joy you bring to us at Galavante.
All the best,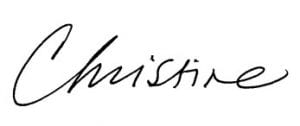 Christine Drinan, Founder