When Chef Anthony Marazita of Amangiri — possibly the best hotel in the US, by the way — told us he made a decent pancake, he clearly way undersold what may just be the best flapjack we've ever had. So here's his recipe, and yes, try this at home. But know that there's nothing like the real thing. If you needed another excuse to put Amangiri on the list, this is it.  This is the best pancake recipe in the world, and it has a secret ingredient that will blow your mind.
Ingredients
Dry Mix
2 cups All-Purpose flour
2 teaspoons Baking powder
1 teaspoon Baking soda
½ teaspoon Salt
3 tablespoons Sugar
Wet Mix
2 Whole eggs
3 cups Buttermilk
4 tablespoons Melted Butter
+ A Secret ingredient that will blow your mind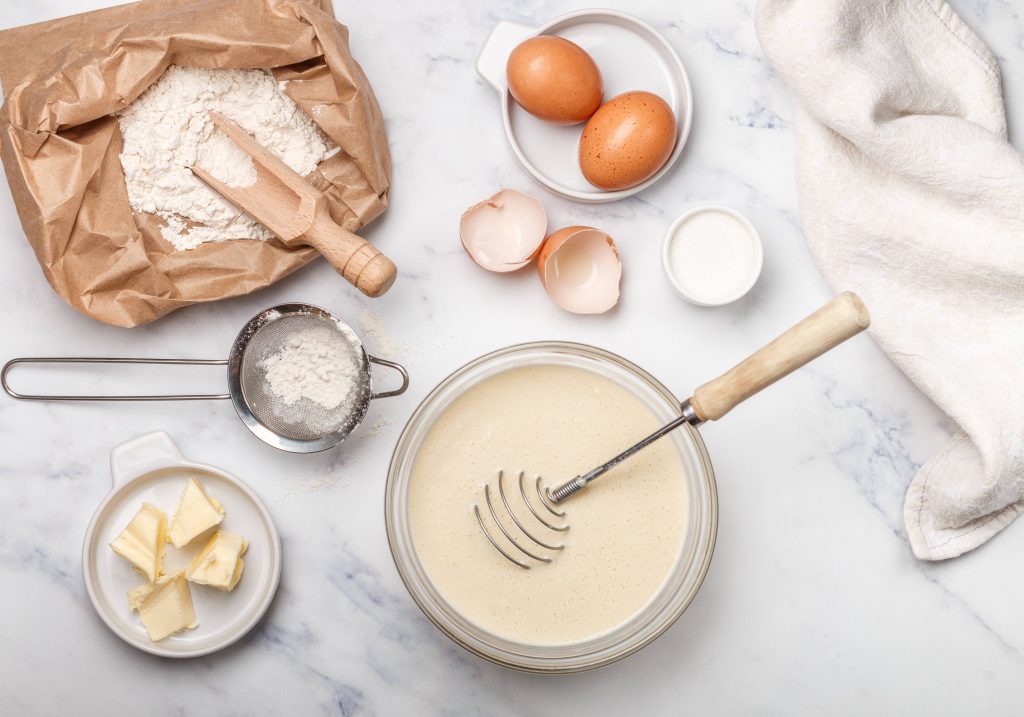 Directions
Preheat oven to 450 degrees Fahrenheit with a small cast iron pan inside.
When Chef Anthony shared this recipe, we were sure there was more to it.  One of the best memories of Amangiri was this fluffy yet almost caramelized creation that came with breakfast.  We are still convinced there's a magic wand involved somewhere, that Chef isn't  sharing.  Instead, we think it's the secret ingredient in the wet mix, that really will blow your mind.  The inclusion of this ingredient only amplifies the brilliance of Chef Anthony.  The recipe really is that straight forward.  If you've read this far, we will share that ingredient with you, if you message us at [email protected].  Otherwise, even without it, this will be the best pancake recipe you'll ever make.
Mix all the dry ingredients in a large bowl and set aside.  Next, mix together the eggs and buttermilk, then add the melted butter in a slow stream.  Continue to whisk the wet mix.
Combine the wet and dry ingredients, but be careful not to overmix.  The batter should remain lumpy.
Carefully remove the cast iron from the oven and generously spray with non-stick cooking spray.  Ladle the batter into the skillet, but only fill up half-way.  Bake for 10-15 minutes until the pancake is brown on top.  Test the center of the pancake with a toothpick, to make sure it comes out clean.  Turn the cast iron skillet over onto a towel or plate to release the pancake.
Garnish with fresh berries and serve immediately. Then message us immediately to let us know that this is the best pancake recipe in the world.